Interview
Interview: Praiz On His Gut Instinct to Release 'To The Moon'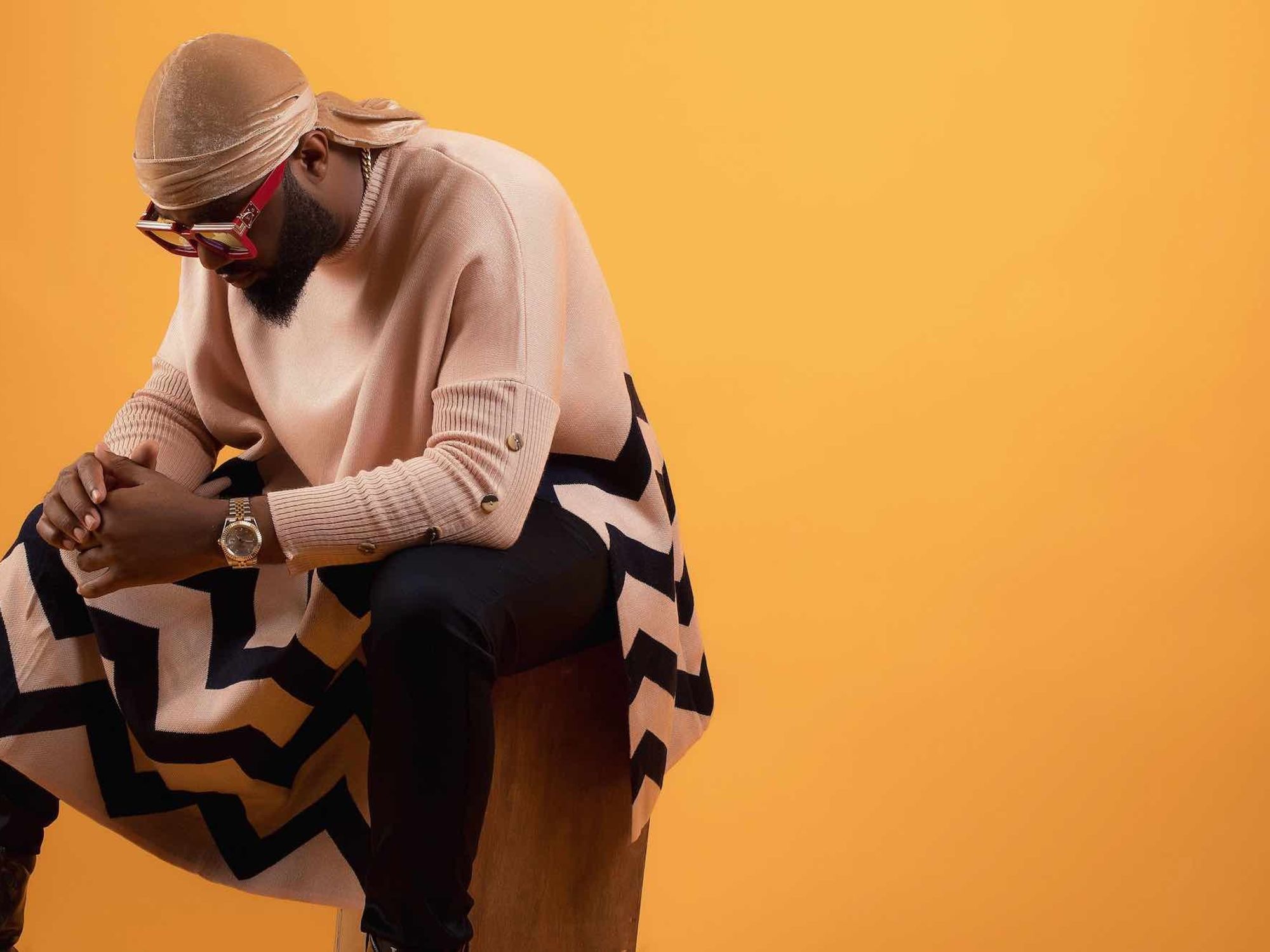 Image courtesy of the artist.
The Nigerian artist talks to us about his intimate new EP from his home in Lagos.
Like most musicians who have found themselves locked down during the pandemic, Praiz, aka Praise Ugbede Adejo, used the time to make music. His new five-track EP, called To The Moon, is designed to make the enforced chill time at home a lot smoother, whether or not you have someone to share it with.
The Nigerian artist, whose silky voice has earned him much, well, praise, since his stint on the inaugural season of Project Fame West Africa, has over the past decade, become one of the country's most endearing artists, performing alongside international stars and sharing his afrobeat-infused brand of R&B. Along the way, he even managed to score a day named after him in Minnesota, before Beyoncé and the late Prince got theirs.
Below, Praiz talks to OkayAfrica about making the EP, and why he changed its name, over the phone from his home in Lagos.
---
You released King, your sophomore album last year, what made you want to put out an EP out now?
I wanted to put out an EP now because my gut told me to. I'm a person who always listens to my instincts. And I mean, I just started my own label. I'd been with X3M Music for 10 years, and I just started my own music imprint so I thought it was just time to give my fans something new, in as much as I put out something last year. I just felt the need to put out music. Right now, people are listening, so why not give them something to listen to?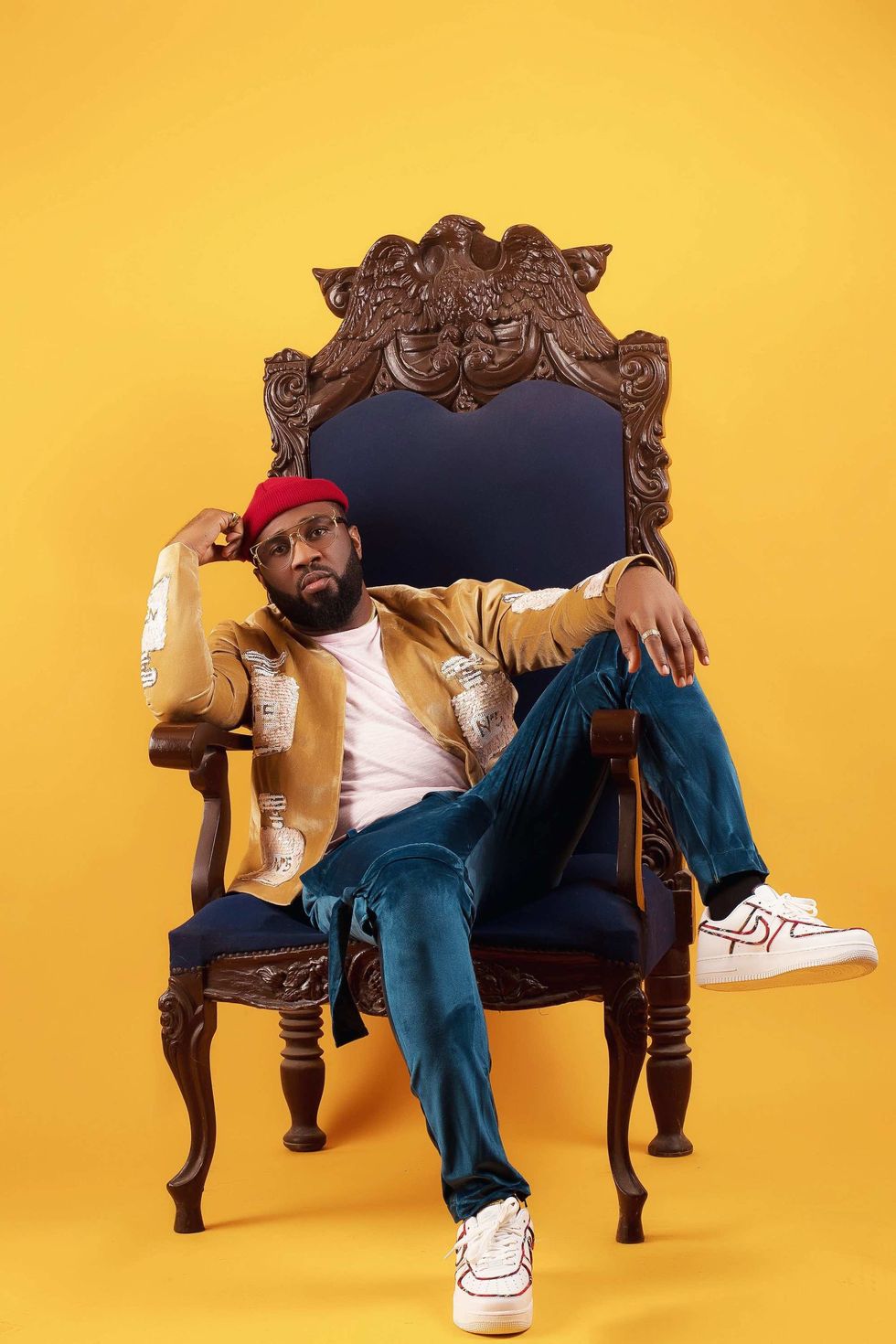 PraizImage courtesy of the artist.
It also hints at some different flavors from you as well, beyond what people have come to expect from your R&B sound?

Yeah, exactly. If you listen to it, you can hear, I'm going even deeper into the R&B genre, the funk '80s-retro vibe. I'm just trying to make music that comes from my soul, you know, like music that just comes naturally. Not trying to make music that everyone is making. I always want to be different. So I'm making music that comes from my heart.
You mention the '80s vibe. The song "To the Moon" with Kingxn has got such a great '80s funk to it. What was the inspiration behind that track?
I have always wanted to make '80s vibe kind of music. And I think that was the last song I produced. [On the EP], one has like a normal R&B vibe, one has like a little R&B soul vibe, one is just an acoustic vibe, and one is a neo-soul vibe. I'm like, 'okay, I think I should do like a '80s funk kind of song,' you know? I go to the studio, and I'm making the beat, and I was like, 'yes, this is what I've been looking for!' It's something I've always wanted to do but I had not yet created it and I'm glad I finally got to do it.
And you collaborated with Kingxn for a second time on it?
He's my younger brother. He's an amazing individual. He's a great singer, a dope rapper, an amazing songwriter. And I'm like, yo bro, let's give them some vibes, you know, and he was just definitely the best person to put on that track. He killed it, because everyone who's listened to that track is like, 'this is a complete jam, who's rapping? He was just the best person for it.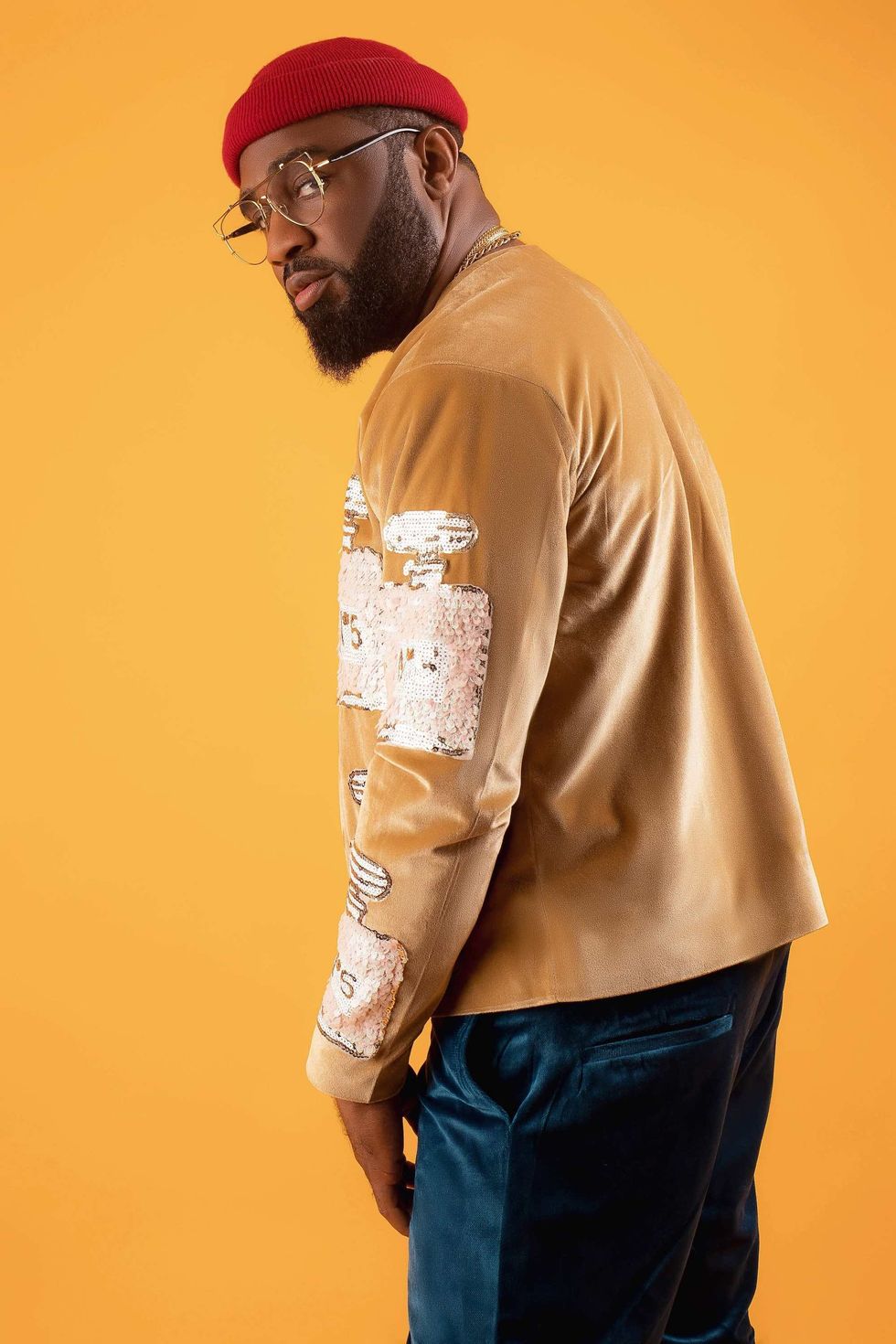 PraizImage courtesy of the artist.
You've collaborated with a host of other artists on this EP and throughout your career. What makes you decide you want to work with someone?

When I'm making music—before I create the music— have created it in my head, if you know what I mean. I know what direction I'm going. And if it's a song I want to do solo, I'll already know what it sounds like. If it's a song I want to collaborate with a different artist, I already hear how the song would go and how the person would sound on it. So I'm like, 'okay, this is what I want to do,' and 'Wizkid would be best for the song,' etc. For me, I put a lot of things into consideration. One of the things I put into consideration is the delivery. I'm an artist, I know my strengths. I have strong vocals. [So] when I want to create a song I've already imagined the person has to be good with their delivery.
Another thing I also put into consideration is fan bases. Because I also want to expand my fan base, I want to reach out to other fan bases, regardless of the fact that I have an amazing base myself. Growth is always constant. There's one thing I always have behind my behind my head. So delivery is one, expanding my fan-base is also another thing I took into consideration.

There's a very intimate, seductive vibe to this EP. Did you make all the tracks while you were in quarantine? You also changed the title?
Yeah, I created all the songs during this quarantine period. At first, I wanted to name it Quaranchill but then I was like, 'naah, this is just too cheesy,' and I decided to name it To The Moon after one of the tracks. I produced, wrote, and recorded everything during this period.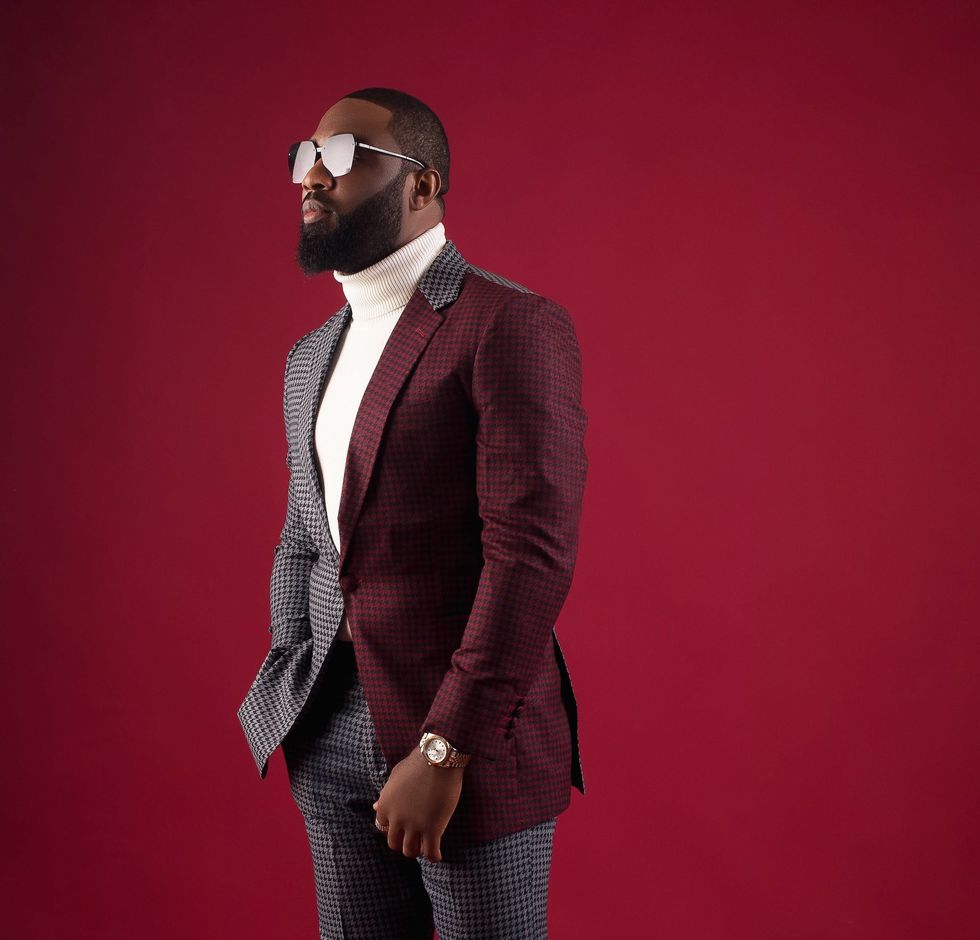 PraizImage courtesy of the artist.
What was it like to put out this EP on your own label, after being on another label for the past 10 years?

For me, it's a great feeling because this would be my first executively-produced project. I've been in the industry for over 12 years, mainstream. It just feels great, being able to do things your own way after learning enough to go into the process. For me, it's an amazing feeling to produce my first EP by myself. It's a great feeling for every artist who is growing.
You feature M.I Abaga and Ice Prince. How did those collabs come about?
The first song that M.I and I did together was "Epic" on his album, in 2010, which was one one of Nigeria's biggest songs. A very inspirational song. We hadn't made a record together since then, so a lot of my fans have been like, 'yo, like, come on, like, we need another M.I collaboration.' So I created the music and I sent him a message, and said, 'Bro, I have a track and I think we need to reenact that magic we did years ago,' and he was like, 'About time!' So he sent me his email address and I sent him the song and he recorded and sent it back in two days. Same with Ice Prince. Although with him, it was the first time we were making a song together. So that was quite different. I recorded and sent the song over, and it was good.
For someone who's starting out in music now, what would you say to them, given your experience over the past decade in the Nigerian music industry? What advice would you have given to your younger self?
I think it's the same thing I did: keep pushing, keep working. Keep working on yourself. Keep working on your craft. Get people you can understudy and work on your craft. Surround yourself with people who will tell you the truth. Don't surround yourself with 'yes men' and people who will always tell you everything you do is amazing. Like, by having such people, you don't grow. You just remain stagnant. So surround yourself with good people who would give you constructive criticism. Try to build relationships and maintain relationships. It goes a long way, trust me, because there are people who, when I started off, helped me and I became bigger. And then they were in positions to help me even more. But when I was growing, I never changed towards them. I never felt like, 'okay right now I'm a bigger artist.' These people speak for me and they look out for me, so I keep on building and maintaining good relationships. It's very, very important. And always try to reach out to bigger artists. Don't be afraid to try. Never be afraid to send your songs to radio stations. You never know what's going to happen.