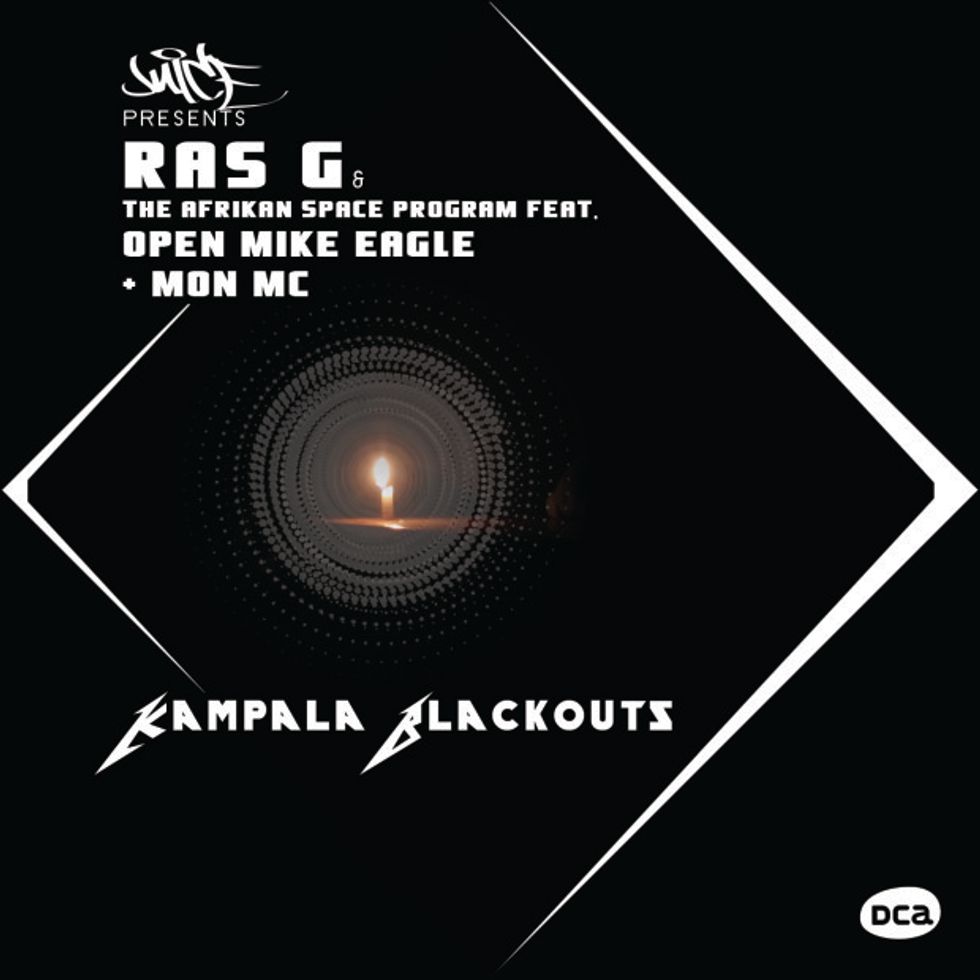 ---
L.A. emcee Open Mike Eagle and Brainfeeder producer Ras G, in partnership with non-profit J.U.I.C.E., recently embarked on a trip to Uganda to teach a youth program about hip-hop and record with local artists. We spoke with Eagle about his experience in the East African nation, he also gave us an exclusive of a track they recorded alongside the Afrikan Space Program and Mon MC.
What did you know about Uganda before heading there, had you been to Africa?
I hadnt been before so the entire continent was new to me. I researched quite a bit before I left but I know now that none of that really matters as there arent too many ground level researchers providing up to date info about whats going on in developing countries. One of the first things I was told when I got there is that the "Kony thing" had been over for nearly ten years.
You taught a youth program on hip-hop, how receptive where the kids?
We went there expecting to have young students but ended up working with young adults that were already well-versed in the art of rapping. They also rapped in their native tongue in a style called "Luga Flow" which is a term they use interchangeably with "hip-hop". More than anything we helped them to understand the music business a little better.
How was recording and relating ideas with Ugandan artists?
That was easy and we surprised ourselves with how quickly we completed the project. Nearly everyone speaks English over there so it wasn't at all difficult to build on song concepts and execute them. And coincidentally enough we were recording on some of the same equipment I have in my home studio but better. So aside from me having to quickly get used to rapping in a professional studio instead of my closet, it was easy.
Tell us about this particular track "Constant and Hopeful."
Ras G made a beat with a sample that says Constantinople in it, and I instantly associated it with Turkey since thats where my connection flight into Uganda originated. So in a sense, Istanbul (formerly Constantinople [shout out to TMBG]) was the gateway to my African experience. So I conceptualized the song as sort of a declaration of the impact I'd like to have in the international arena. And the Ugandan rappers did the same.