PRIZM Art Fair is back again for its seventh edition, once again highlighting some of the brightest artists from Africa and the diaspora during Miami Art Week/Art Basel Miami Beach.
This year's exhibit, entitled Love in the Time of Hysteria, features several works curated by William Cordova, Ryan Dennis, Naiomy Guerrero, Oshun Layne as well as PRIZM Art Fair's founder and director Mikhaile Solomon. It includes pieces from 42 international artists, hailing from over 13 different countries, including Barbados, Bahamas, Grenada, Guadeloupe, Guyana, Martinique, Morocco, Nigeria, Egypt, Norway, South Africa, Ghana and the United States.
"Love in the Time of Hysteria illustrates how love, compassion and respect endure in a social milieu riddled with divisive political rhetoric, unprovoked attacks on members of marginalized communities and broad societal malaise as a result of economic inequity," said PRIZM in a press release.
---
Adding that the exhibit seeks to address how the act of love can withstand the social trials of today's world. "Love In the Time of Hysteria questions how these factors can alter and transform our natural disposition to love fully and replace love with a mindset motivated by fear, intolerance, and scarcity. In essence, love and ultimately sanity takes a backseat to the basic need to survive. Love does not only impact our interpersonal relationships but also provides the foundation for flourishing communities. Love, when deployed aptly, lives in the narratives we pass on to our children, sours in the untold and reclaimed histories of our ancestors and builds bridges of understanding between estranged communities."
Prizm Art Fair will take place at the Alfred I. DuPont Building in Downtown Miami, from Dec 2 to 8. Ahead of this year's festivities, we offer you a preview of some of the works showing at this year's fair. Enjoy pieces from Clifton Henri, Helina Metaferia, Dominique Hunter, Zoya Taylor, Nyame Brown and more below. See the full run of events here.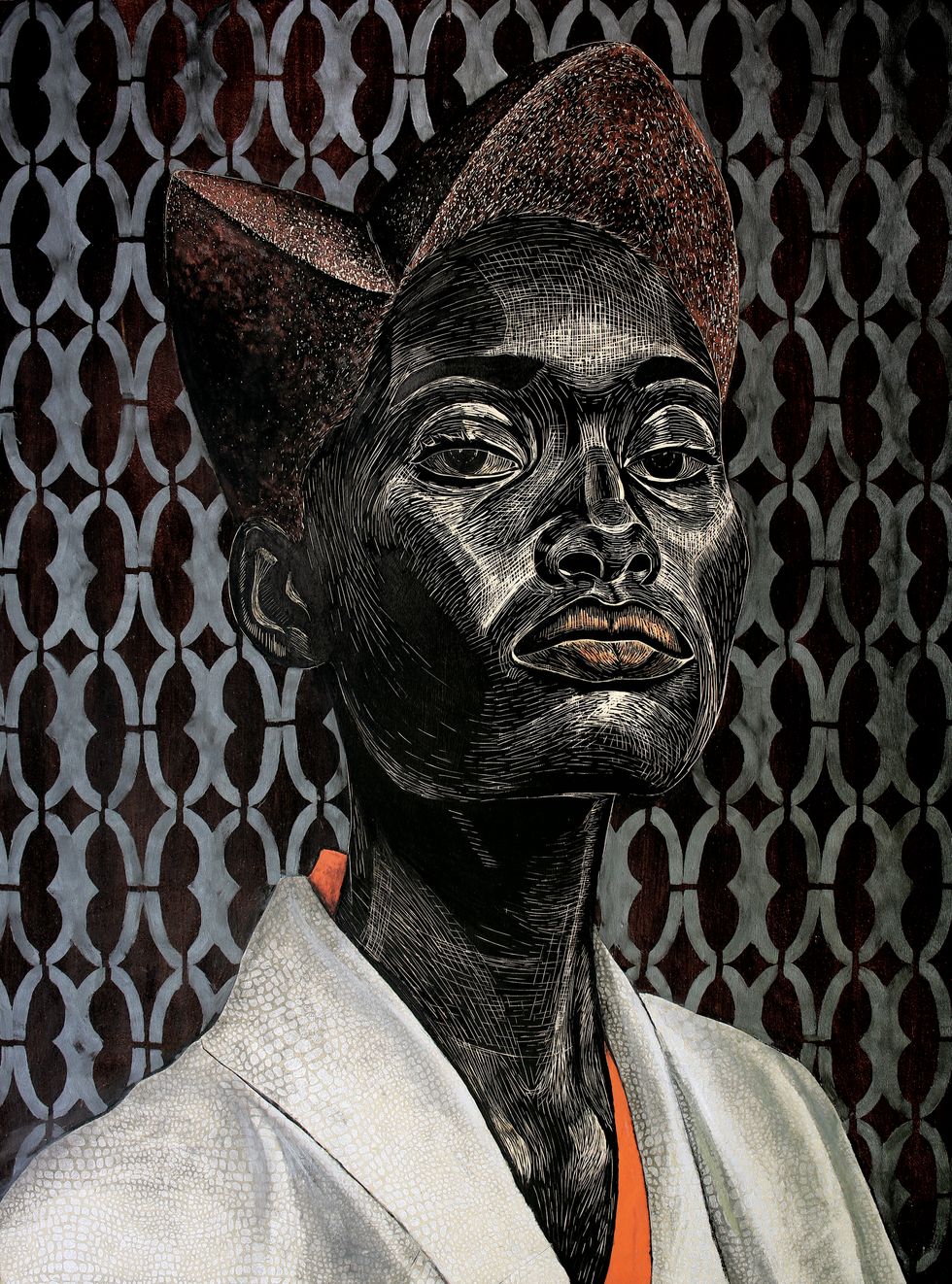 Prosper: to do well, succeed or thrive, 2019 by Latoya Hobbs.
Acrylic, Collage and Relief Carving on Wood Panel48" X 36"Image courtesy of the artist and PRIZM Art Fair

That The Burden Was Never Yours To Bear, 2019 by Dominique Hunter.
Image courtesy of the artist and PRIZM Art Fair
Three-Way Tie by Clifton Henri
Image courtesy of the artist and PRIZM Art Fair
Water by Maya Freelon
Image courtesy of the artist and PRIZM Art Fair
By Nyame Brown
Image courtesy of the artist and PRIZM Art Fair
These Hands Work, 2019, (Kanekalon Hair) by Jazmine Hayes
Image courtesy of the artist and PRIZM Art Fair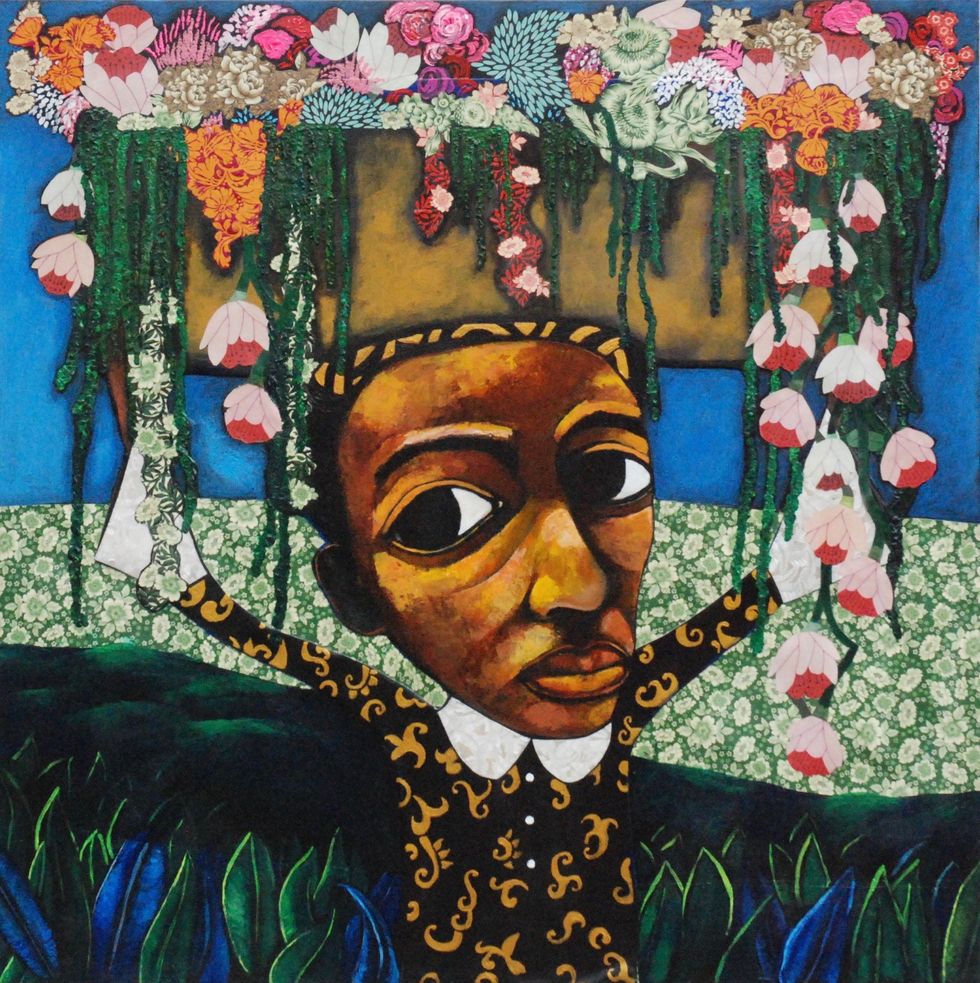 If Only All Our Burdens Were Flowers by Zoya Taylor
Image courtesy of the artist and PRIZM Art Fair