We're only 10 days into the new year, and we're already having to side eye who else but—
Rachel Dolezal.
This time around, she decided to really try it with her predictable caucastic antics and cash-in on the outrage over H&M's recent racist ad that featured a young black boy wearing a hoodie that read, "The Coolest Monkey In The Jungle."
---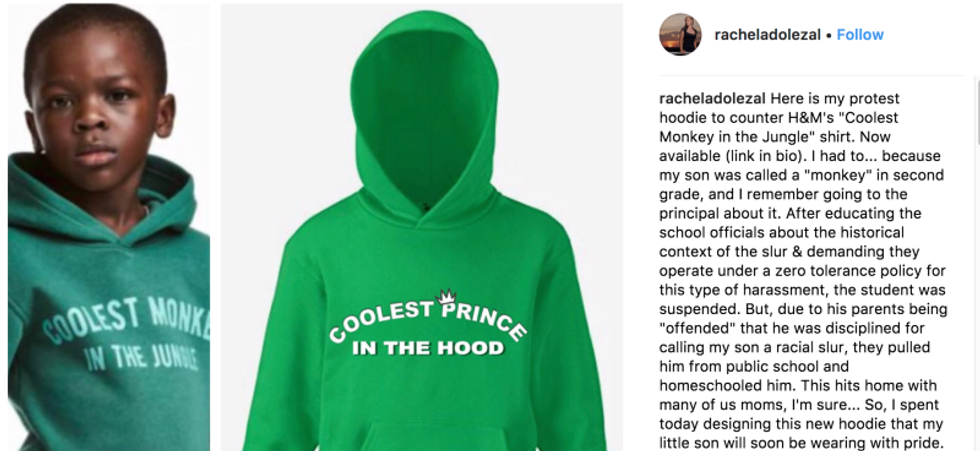 Of course, the internet wasn't having it, and she has since updated the design to read "Coolest Prince in the World."
Her caption reads:
So, I did a first design in response to H&M's "Coolest Monkey in the Jungle" shirt that said "Coolest Prince in the Hood," because it's a hooded sweatshirt/neighborhood, etc. Some people liked it, some didn't like the word "hood." I called production and asked them to change it to "Coolest Prince in the World." So, if you want one of the updated ones, go to the link in the bio. If you still don't like it, ✌🏽️#hoodieseason #kidscomefirst #courageousconversations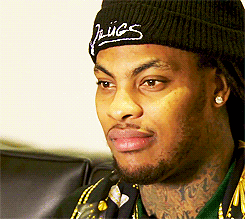 With the many things (and people) we've left behind in 2017, she was one of them. But she always manages to insert herself in conversations and spaces that she doesn't belong, per usual. Mtchew.
These black creatives below took it upon themselves to recreate and reimagine the design in a way that depicts the little boy with pride, and we'd pay for these hoodies any day.