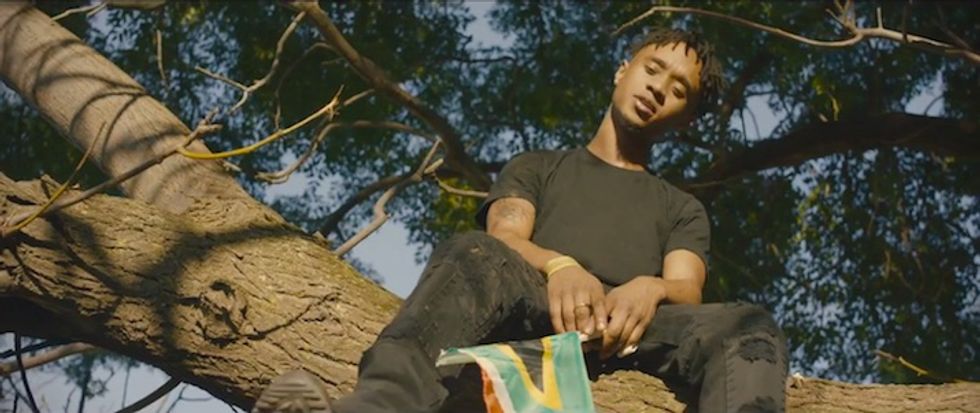 Atlanta rap duo Rae Sremmurd party across Johannesburg in the South Africa-shot video for "This Could Be Us," off their SremmLife LP.
---
Atlanta rap outfit Rae Sremmurd, the sibling duo behind last year's massive singles "No Flex Zone" and "No Type," travel to South Africa in the latest video for their SremmLife track "This Could Be Us." The Max & Michael Illiams-directed music video follows brothers Swae Lee and Slim Jimmy as they break up with their girlfriends back home over Facetime and proceed to go out around Johannesburg. The visuals see the pair visiting Nelson Mandela Square, partying in the city's nightclubs and (of course) swinging South African flags in a wildlife reserve.
Rae Sremmurd will be playing the upcoming 8th Annual Roots Picnic in Philadelphia on May 30 alongside Erykah Badu & The Roots, The Weeknd, A$AP Rocky, Phantogram, Hiatus Kaiyote and many more. Watch the Rae Sremmurd South Africa-shot music video for "This Could Be Us" below. Johannesburg: what other spots would you have recommended Rae Sremmurd to shoot their video in?