Wanuri Kahiu'sRAFIKI has received its due praise on the film festival circuit since her film was selected to make its world premiere at Cannes earlier this year—making it the first Kenyan feature film to do so. However, the Kenya Film Classification Board has since banned the film, citing that it "seeks to legitimize lesbian romance."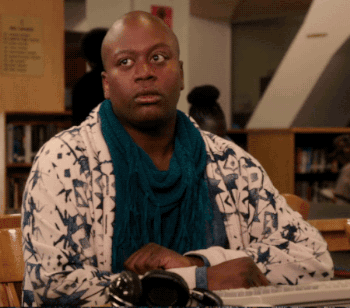 Kahiu's fight for RAFIKI to be screened in her home country has not ceased, as she announced this week at TIFF that herself and a cohort of Kenyan artists have filed a lawsuit against the board, Vanity Fairreports.
---
The suit demands the ban imposed on the film to be lifted in time for her to submit the film to be considered for an Oscar. It's also pushing to change the law that has been used to ban popular films and cartoons like The Wolf of Wall Street and Adventure Time.

"I don't necessarily consider myself an activist; I truly consider myself a storyteller," Kahiu says at TIFF, where her film made its North American debut. "But when somebody starts to infringe on your rights to be creative and exercise your work, that becomes a problem. That's when we decided to push back and take the Classification Board to court."
For RAFIKI to be eligible for a Best Foreign Language award, it needs to be shown in Kenya before September 30, The Hollywood Reporter adds. If the selection committee is given permission to screen the film to submit it to the Academy, RAFIKI could be the first Kenyan film to be nominated in that category.
"It's not a government's right to say what you can imagine and what you cannot imagine," Kahiu adds. "And who is allowed to exist. That's not a way that you can run a country, because we're made up of diverse people."