Rihanna is due to land in Senegal tomorrow, as the pop star will meet French President Emmanuel Macron to promote children's education in her role as a Global Partnership for Education ambassador.
However, an association of about 30 Senegalese religious groups fixed their mouths to announce in protest that she's not welcome in their country, French-speaking outletJeune Afrique reports.
---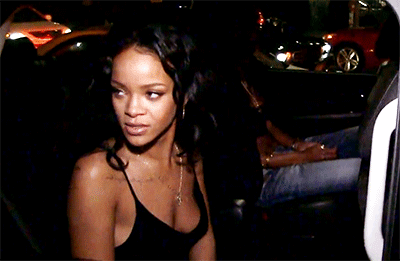 The group, named "No to Freemasonry and Homosexuality," are yet again another crop of peculiar conspiracy theorists (and homophobes), claiming Rihanna uses masonic symbols and is a member of the Illuminati.
People still think this way in 2018, y'all.
Not to be a super stan, but Rihanna is a true daughter of the diaspora. Aside from her killing the gwara gwara at the Grammys this past weekend, she visited and donated bikes to schoolgirls in Malawi last year, so they can get to school quickly and safely. And just to make sure folks don't have selective memory, she's the face and mind behind pushing for a more inclusive beauty industry through Fenty Beauty.
Senegal is also a beautiful place where people who visit boast of its welcoming people. We can't let this hateful group and their lame publicity stunt speak on behalf of a whole country.