Film
10 Romantic African Movies to Watch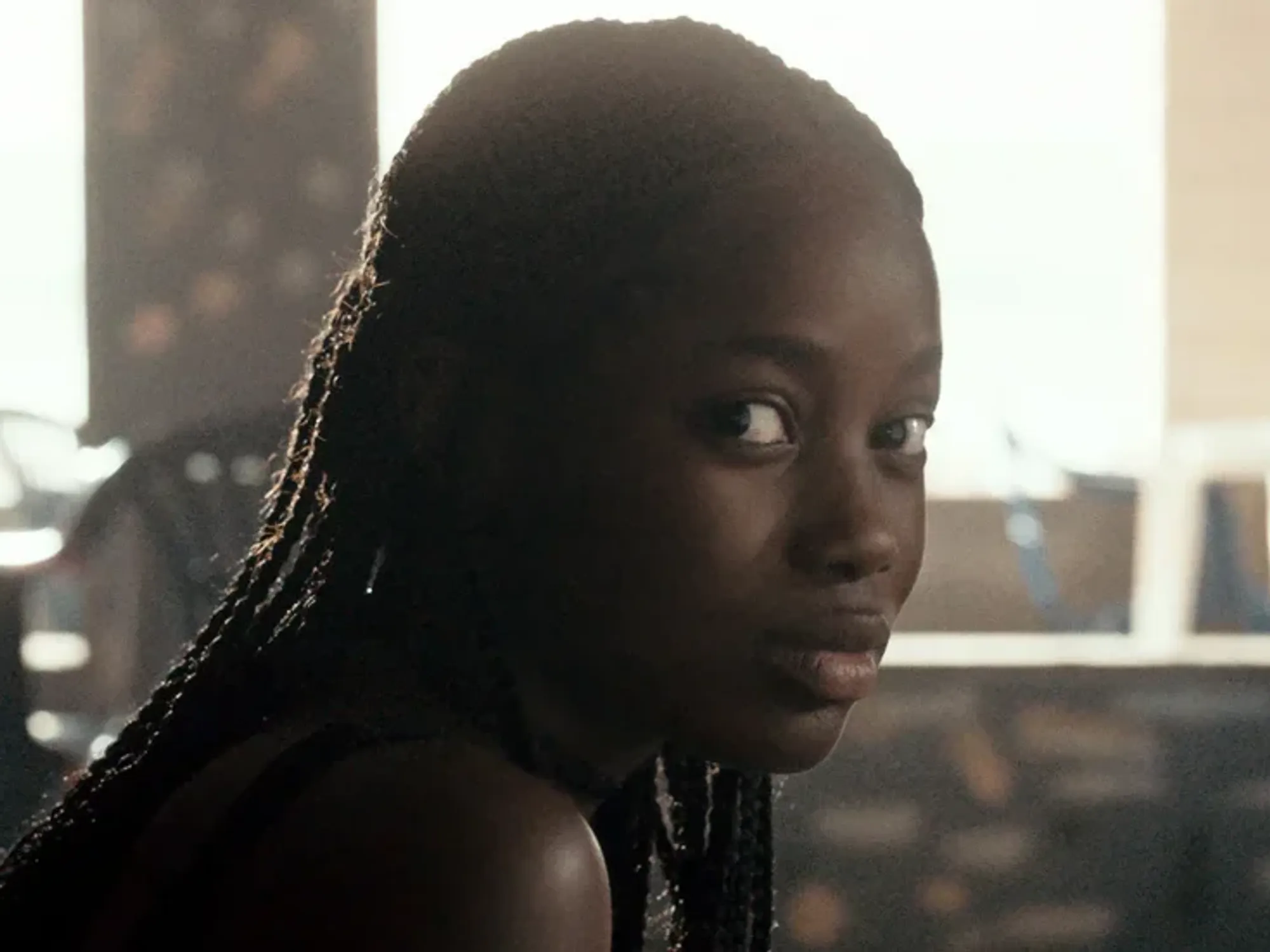 Photo courtesy of Cannes Film Festival.
Whether dramas or comedies, African romantic movies can offer something different to the usual fare on offer in this genre. We take a look at 10 of the most memorable titles to stream.
Romance has been a popular theme in African cinema, showcasing the complexities of love and relationships within diverse cultures and societies. Whether it's a heartwarming rom-com or a poignant drama, African movies can offer a refreshing perspective on love, often defying the tropes of Western romantic movies.
OkayAfrica has compiled a list of the best African romantic films you can currently stream, each offering a beautiful and unforgettable cinematic experience.
'The White Line' (2019)
Set in 1963, a routine passbook check between a Black maid and a white police officer alters their lives forever. Despite the challenges imposed by their skin tones, their illicit love for each other intensifies over time through the letters they exchange. Set during apartheid, The White Line portrays how South Africa's laws were extended to the territory of Namibia, before that country gained its independence. Director Desiree Kahikopo-Meiffret does well in creating a colonial romance drama with a powerful plot and excellent acting amidst the backdrop of apartheid.
'Isoken' (2017)
The protagonist of Isoken is a successful and beautiful woman in her mid-thirties who has yet to marry, causing anxiety for her mother and relatives. However, Isoken refuses to succumb to pressure and chooses to find love on her terms, in her own time. Directed by Jade Osiberu, this romantic comedy addresses ethnic biases, cultural expectations, and strong family bonds in a heartwarming, dramatic, and amusing way. It stars Dakore Akande, Funke Akindele and Tina Mba.
'Tilai' (1990)
Tilai follows the story of Saga, who returns to his village after a long absence only to discover that his father has married the woman he loves. It is beautifully shot, showcasing stunning visuals of the Burkinabe countryside, and features strong performances from its cast, with Rasmané Ouédraogo delivering an exceptional portrayal of Saga.
The film provides a poignant exploration of the conflict that can arise when traditional values and modern beliefs clash. At its core, Tilai presents a powerful and thought-provoking meditation on love, loyalty, and the difficult choices that come from confronting conflicting values.
'Atlantics' (2019)
Set in suburban Dakar, Mati Diop's captivating debut film, Atlantics, explores the boundaries between different worlds. The story follows young Ada, who is forced into a wealthy marriage but is devastated when her true love disappears at sea, during an attempt to migrate. This complex yet heartwarming film sets itself apart through the nuanced acting, thrilling plot, and poignant love story that cuts to the core. With stunning visuals, a captivating soundtrack, and powerful emotional resonance, Atlantics offers a timeless, immersive tale.
'A Tale of Love And Desire' (2021)
Leyla Bouzid's film depicts the love story between Ahmed, a young French man of Algerian descent, and Farah, a Tunisian girl who immediately captures his heart. Despite his inner struggles, Ahmed cannot help but be drawn to Farah, especially as he discovers a library of sensual and provocative Arab literature. A Tale of Love and Desire expertly delves into the tensions that precede early sexual experiences, capturing the conflicting desires of the heart, mind, and body without becoming overly esoteric. The film portrays the frenzy of a new relationship and the irresistible attraction between two bodies in a sensual and well-crafted manner. It is a warm and passionate exploration of love and desire that is captivating and thought-provoking.
'Seriously Single' (2020)
Seriously Single introduces us to Dineo, a woman on a quest for the perfect love – much like many of the other women in films on this list. However, after a string of failed relationships, she realizes that self-love must come before loving someone else.
This South African romantic comedy, directed by Katleho Ramaphakela and Rethabile Ramaphakela, boasts engaging performances by relatable characters. The film's successful fusion of humor and heart sets it apart from the rest, making it a standout.
'Namaste Wahala' (2020)
Namaste Wahala is a delightful collaboration between Nollywood and Bollywood, two industries renowned for their romantic films. The movie follows the story of Didi, a Nigerian woman and her Indian beau, Raj, who are deeply in love with each other but face cultural differences and familial disapproval. Despite the challenges, they remain committed to working through their challenges.
Namaste Wahala
works well as a rom com if you embrace its somewhat cheesy moments, you'll come away with a classic feel-good, heartwarming story.
'Rafiki' (2018)
In Rafiki, a lesbian love story set in a society where such relationships are both illegal and taboo, director Wanuri Kahiu delivers a moral and creative triumph that offers hope in an otherwise bleak circumstance. The film is a crucial portrayal of a romance that is just as adorable, relevant, and powerful as any heterosexual love story, highlighted by vibrant opening credits, a fantastic soundtrack, and stunning cinematography that showcases Kenya's beautiful landscape. This modern slice-of-life drama grants its main characters the freedom to pursue their desires and live on their terms, despite cultural, societal, or familial norms. Rafiki is a beautiful and lively depiction of a budding relationship that captures the spirit of hope and resilience in the face of adversity.
'Tell Me Sweet Something' (2015)
Moratiwa, the protagonist of this film, is an aspiring author who owns a struggling bookstore in Johannesburg. However, her life takes an unexpected turn when she falls for Nat, a male model who wants to be judged for his intellect instead of his looks. Although Nat is an unlikely candidate for Moratiwa's affection, they fall in love against all odds. But when Nat's pregnant ex-girlfriend Sashi arrives, their relationship faces a series of difficult challenges.
What sets
Tell Me Sweet Something
apart is its raw and unbridled joy. It unabashedly celebrates the simple pleasures of the human experience, making it a refreshing departure from the norm. Directed by
Akin Omotoso
, the movie is a classic tale of young love, with sentimental moments and familiar tropes.
'Phone Swap' (2012)
Kunle Afolayan's film follows the story of Mary, a fashion designer, and Akin, an arrogant businessman, who accidentally swap phones at a crowded airport. Over the course of a weekend, they have to help each other out, and this heralds the start of a romantic relationship. Phone Swap stands out for its engaging and heartfelt plot, exceptional performances from a talented cast, and stunning visuals. The film also avoids convoluted and uninteresting subplots, thanks to the excellent script writers who keep the story simple, fresh, exciting, and humorous. Nse Ikpe-Etim, Wale Ojo, and Lydia Forson deliver standout performances in this entertaining and engaging film.