Okayafrica TV: The Roots & Fatoumata Diawara at Clinton Global Initiative
Watch The Roots and Fatoumata Diawara perform live at this week's Clinton Global Initiative.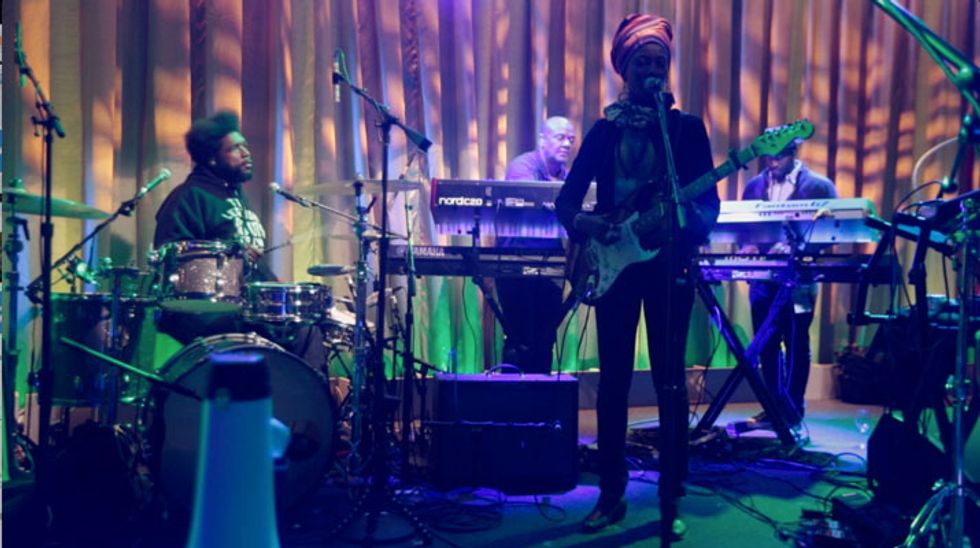 ---
Earlier this week, we linked up with The Roots at the Clinton Global Initiative's Award Gala for the Randy Jackson-produced musical portion of the night, which featured the Roots Crew playing alongside Elvis Costello, Rahzel and Malian songstress Fatoumata Diawara, as well as Matana Roberts and Emily Wells. Okayafrica TV caught up with Fatoumata who shared her criticisms of arranged marriage and 'forced love' across the continent, where she dropped this gem quote: Love is already difficult when you choose, it's more difficult when you cannot choose. Watch the Okayafrica TV video of The Roots & Fatoumata Diawara at CGI below.