The BAFTA award-winning film, I Am Not A Witch, by Zambian writer and director Rungano Nyoni, is set to be released in select cities across the U.S. beginning this fall.
The film opens its U.S. engagement with a New York premiere at both Quad Cinemas and BAMcinematek on September 7 through Film Movement—a distributor of first-run, award-winning foreign and independent films.
---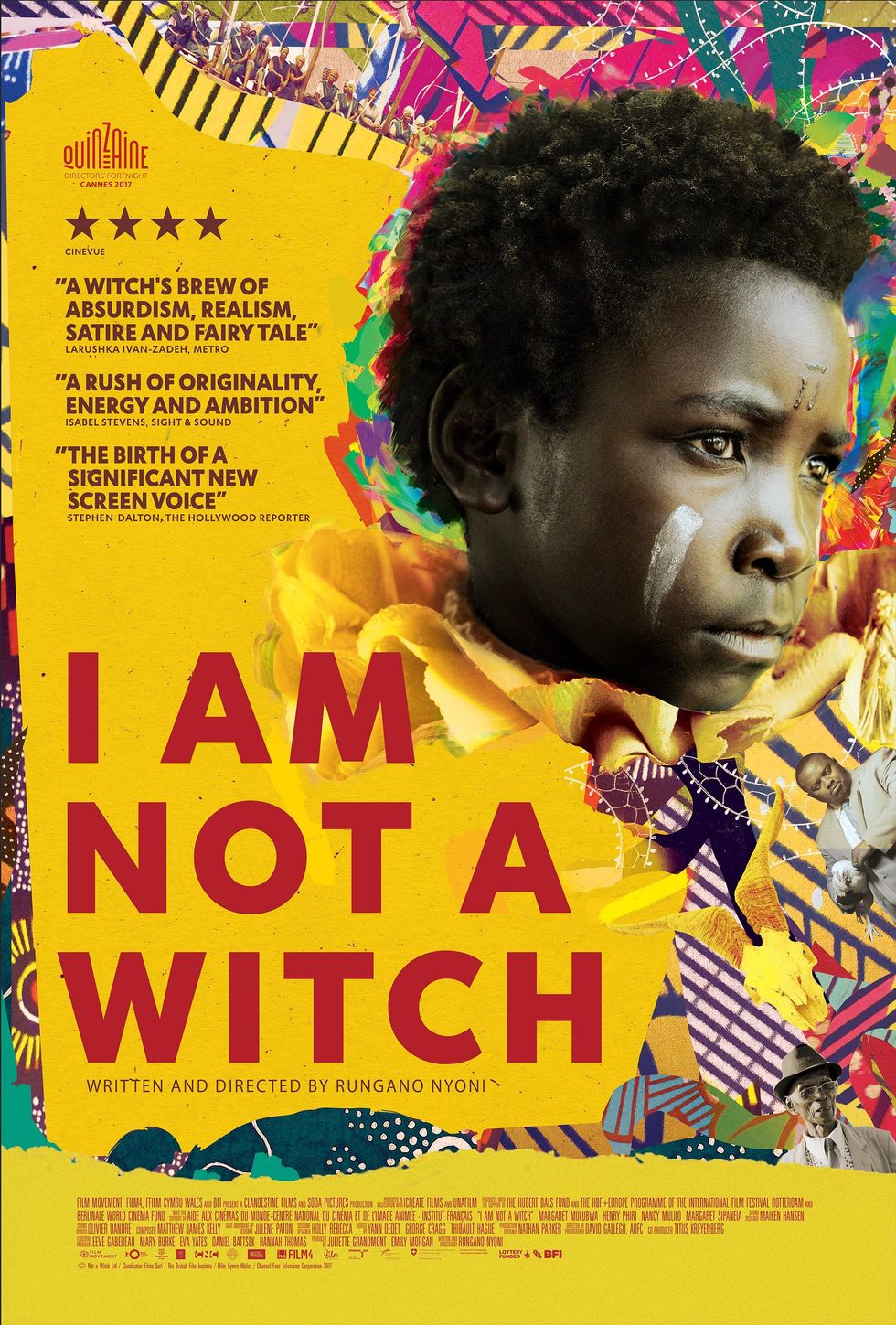 Poster courtesy of Foundry Communications.
I Am Not A Witch is Nyoni's riveting satiric and provocative feature film debut, which tells the story of Shula, an 8-year-old girl who turns up alone and unannounced in a rural village. A minor incident leads the suspicious locals to drag Shula to a witch trial, where she is found guilty and sentenced to life at a state-run witch camp.
The synopsis continues:
There, she is tethered to a long white ribbon and told that if she ever tries to run away, she will be transformed into a goat. As the days pass, Shula begins to settle into her new community, but a threat looms on the horizon. Soon she is forced to make a difficult decision –whether to resign herself to life on the camp, or take a risk for freedom.
Watch the exclusive trailer below.
"Rungano Nyoni is a unique and vastly talented new storyteller," Michael E. Rosenberg, president of Film Movement, says. "We're excited to be able to share her cinematic vision with U.S. audiences, as it also comes at a powerful time for our culture, when, at long last, women's voices and stories are playing an ever larger part both behind and in front of the camera."
Additional markets including Los Angeles, San Francisco, Dallas, Seattle, Phoenix, Denver and more will follow the New York premiere, along with digital and home entertainment released to come.
Revisit our in-depth conversation with Rungano Nyoni here.