JHB Rapper Sam Turpin Takes A Reflective Bike Ride In His 'Alexandrie' Video
Johannesburg-based rapper Sam Turpin releases the official music video for his song "Alexandrie" off his 2014 'Eternal Sentiment' EP.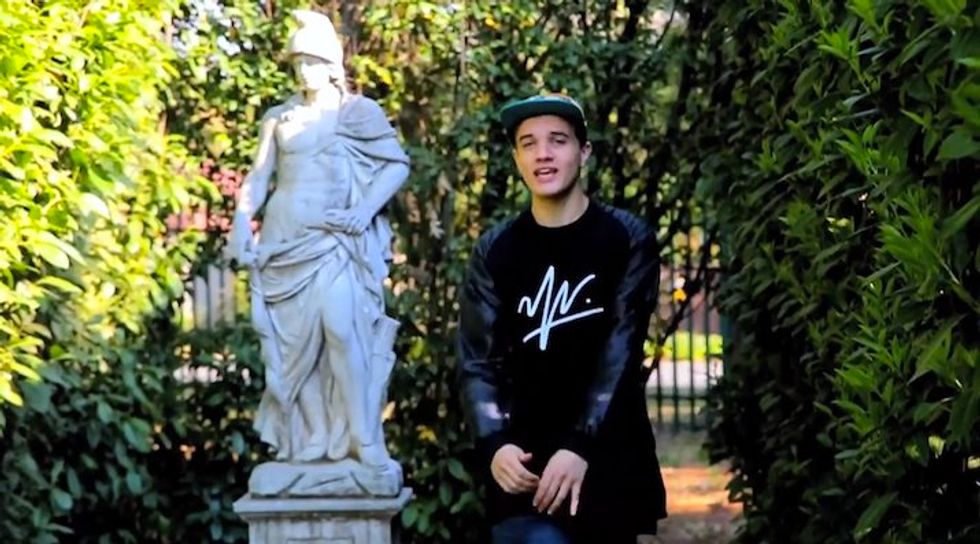 ---
Nearly a year ago, 19-year-old Johannesburg rapper/producer (and occasional video director) Sam Turpin dropped the engagingly swift Eternal Sentiment EP. Now, the young artist releases the official music video for the standout track from that album, the subtly involving "Alexandrie." Directed by JHB videographer Mpho Austin Malema, the visuals show Turpin bicycling around a vast, florid park, periodically stopping to deliver his introspective yet socially-aware lyrics and dance to his dark-circus beats. Speaking about the genesis of the piece Turpin tells us, "I decided to make a video for it after the amazing feedback I got for the track. A lot of the people who heard the EP told me that Alexandrie was their favourite track and so I wanted to bring it to life." The result is not just a beautifully-shot music video but a warmly melancholic portrait of a young wanderer. Check it out below.