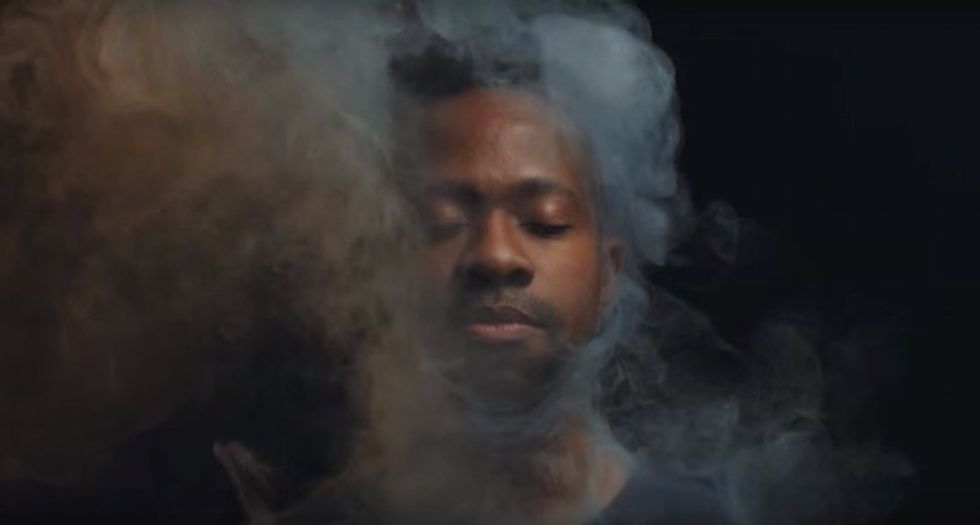 ---
Samito's "Tiku La Hina" was one of our favorite songs from last year. The track from the Montreal-based Mozambican singer & producer sees Samito dealing with and embracing a shifting identity caused by his move from Maputo and Cape Town to North America.
"'Tiku La Hina' is a monologue on a fragmented identity. It's me trying to reconcile my past with my present reality as a creator, in a new country," he tells us.
The song's music video, directed Benoit Jones Vallée and Samuel Olaechea, looks at immigrant identity through the unlikely medium of aerial dance, beautifully performed by Emi Vauthey.
"By bringing in performance art we hoped to go beyond music and expand the idea of a 'fragmented identity.'"
Watch Samito's debut music video for "Tiku La Hina" below.