Video
Sarkodie, Burna Boy & AKA Rap About Their 'Special Someone'
Watch the music video for Sarkodie, Burna Boy, and AKA's pan-continental affair "Special Someone."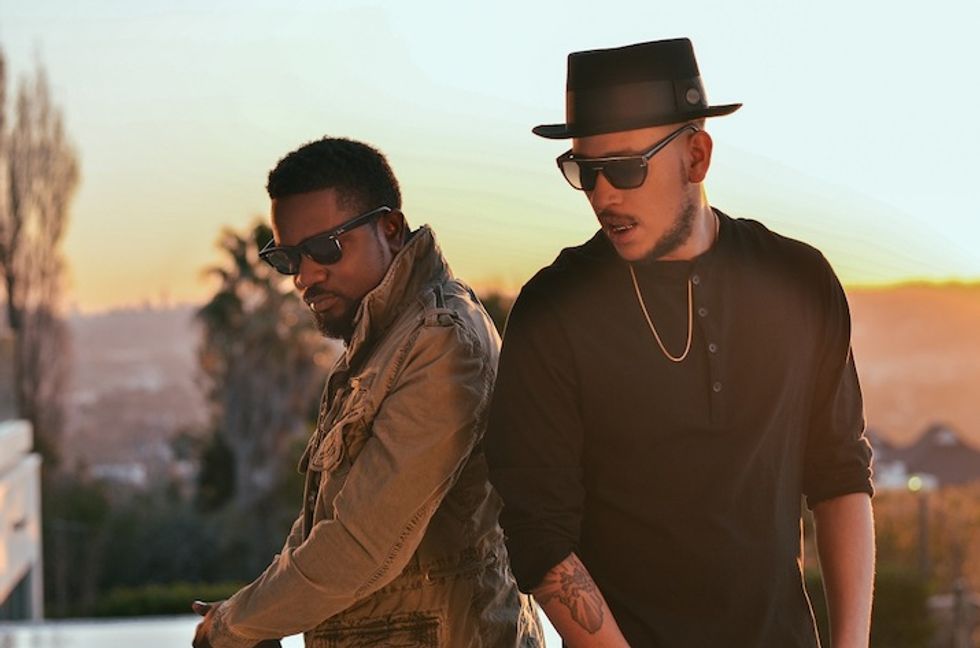 ---
When three of the heaviest hip-hop artists come together on a shared subject magic is sure to ensue. In a pan-continental affair, Ghanaian rap king Sarkodiebrings along South Africa's AKAand Nigeria's buzzing rapper/dancehall artist Burna Boy in "Special Someone." The single comes off Sarkodie's Sarkology LP from earlier this year — it's been almost a year since the album was released and we became acquainted with his hits including "Preach," "Adonai," and "Illuminati." "Special Someone," however, is only the second single released on the hiplife artist's own Sarkcess Music imprint (the first was when he took us to church in "Adonai"). The Jayso-produced beat combines subtle xylophone and hiplife guitar riffs with short drum kicks to match Sarkodie's quick tongue, Burna Boy's dancehall charm, and AKA's witty bars. Shot on AKA's stomping grounds in Johannesburg, South Africa and directed by OJ For Big OJ Films, the trio are shown on a large terrace in front of scenic mountains, ruminating over a special woman they've found as the sun sets. It's the communion of these three powerhouse artists that gives " Special Someone" its true potency. Watch Sarkodie's " Special Someone" video below.
In related news read our interview with South African producer Tweezy  on working with AKA and the release of his new beat tape.