What's stopping us from unleashing the Bilbao effect on African cities?
A few years back while backpacking across West Africa (Ivory Coast to Benin) I spent a few days in Bobo-Dioulasso, Burkina Faso. I was in the search of mystical catfish found in a river in a small village in this town. My Burkinabe friends in Abidjan had told me about how these catfish were revered by the villagers. I had heard about the elaborate mourning ceremonies whenever any of them died, the multi-day funeral processions. That was how I found myself in this unique village split into four distinct areas for Muslims, Animists, Griots (Storytellers, drummers etc.) and iron-workers.
---
The groups co-existed with each other though they maintained their own identities and living areas, but they all revered the catfish. A few days into my stay in Bobo-Dioulasso, my couchsurfing host offered to take me to an old beautiful mosque in the city center. Little did I know then that what I was visiting was not just beautiful, but also extremely unique—the largest example of Sudano-Sahelian architecture that you will ever see—a mix of mudbricks, adobe plaster and large wooden-log support beams that jut out from the wall face. I would have left Bobo-Dioulasso without ever seeing this lovely mosque.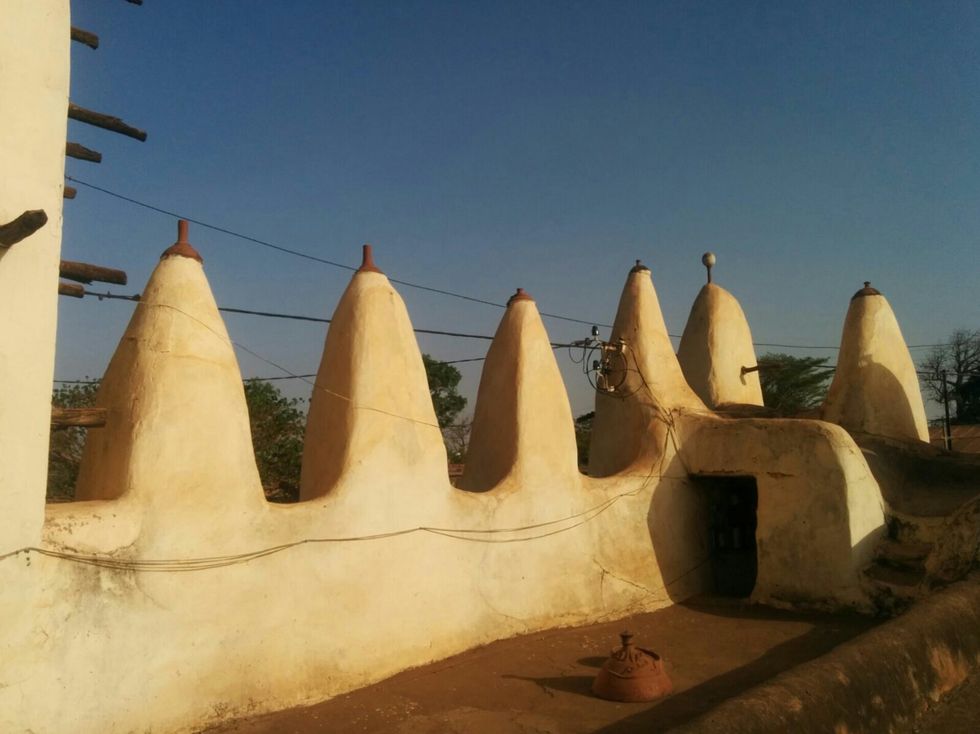 A Mosque in Bobo-DioulassoPhoto: Ciku Kimeria
A few years earlier in Hargeisa, Somaliland, I visited the Laas geel caves, a side trip from the Hargeisa International Book Fair. Prior to this visit to Somaliland, I had no idea that these lovely caves existed. The prehistoric rock art in the Laas geel caves dates back to between 9000—3000 BC. The rock art is among the oldest found in Africa dating back over 5000 years. This treasure to humanity is not even protected as a UNESCO World Heritage site as Somaliland is not internationally recognized though it has been autonomous and at peace for over 25 years.

These and other experiences have led me to question why Africa is not reaping the full benefits of the value of its cultural elements. How can the African continent, that is home to so many of the world's cultural gems not be benefitting from these assets? And worse still, not even get recognized locally, regionally or globally for all her cultural wealth?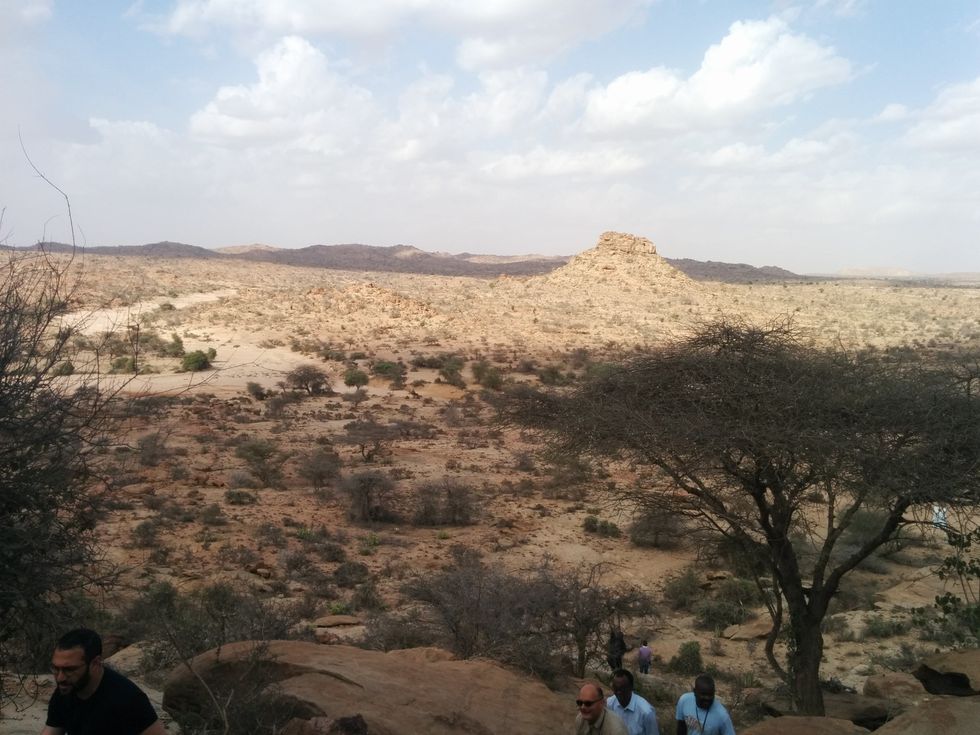 A view of Laas GeelPhoto: Ciku Kimeria
This is one of the key questions that the founder of Forum de Saint-Louis in the northern Senegalese city of Saint-Louis is trying to address.
Saint-Louis was Senegal's capital city from 1673 -1902 and French West Africa's capital from 1895 to 1902, when the regional capital was moved to Dakar. Following independence, when Dakar became the sole capital of Senegal, the city of Saint-Louis experienced a great decline which is in some ways still evident. There was a huge loss of jobs and human potential as investment favored Dakar over Saint-Louis. In 2000, Saint-Louis was named a UNESCO world heritage site as it is rich in over three centuries of history, has a deep cultural heritage, fascinating geography (ensconced between the savanna, the desert, the ocean and a river,) and the city is at the confluence of tradition and modernity, Islam and Christianity, Europe and Africa. Saint-Louis still has a long way to go to capitalize on its UNESCO world heritage site designation and revitalize the city.
When the Guggenheim museum opened up in Bilbao, Spain two decades back, the idea was met with skepticism by many. At the time, Bilbao was an industrial city with signs of urban decay—the museum was to be built in the run-down port area. Within the first year of its opening, the naysayers were proved wrong when tourism revenues to the city grew by 20 percent and jobs in the area multiplied by 7 times. This became known as the Bilbao effect. With the Guggenheim museum and subsequent projects, Bilbao has been transformed to a service city that is strong both socially and economically.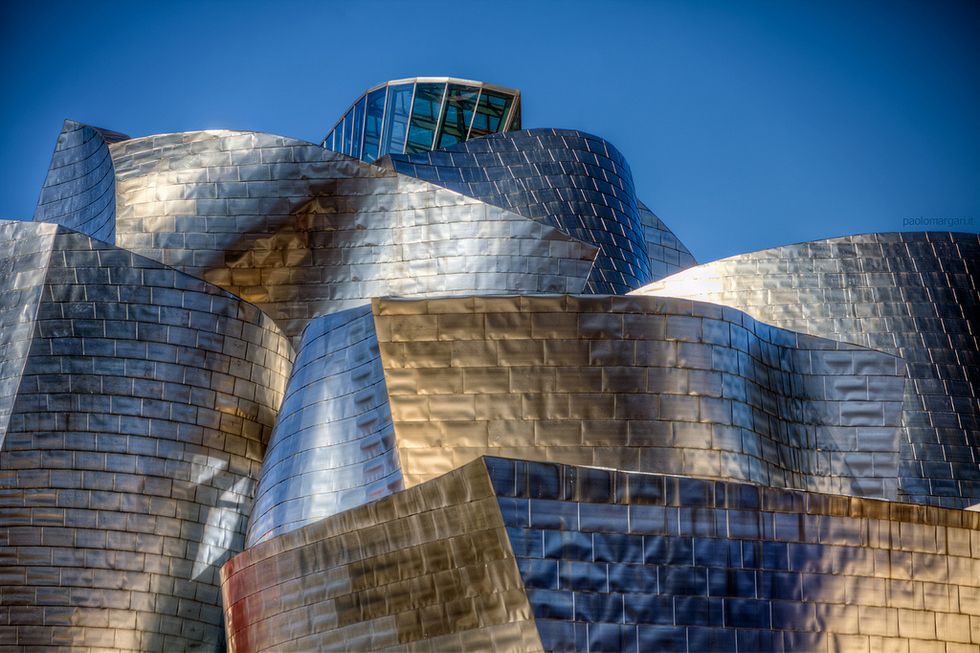 The Guggenheim BilbaoPhoto via Paolo Margari on Flickr
Saint-Louis aims to replicate this Bilbao effect. A walk through the lovely streets of Saint-Louis bursting with history, treats for the art-lovers and foodies, 300 year old buildings carefully undergoing restoration, art, artists and art-lovers clearly reminded me that even though investing in culture can promote tourism, create jobs and grow economies, even at its most altruistic level, the cultural economy should be celebrated in its own right given that it enhances social inclusion and a sense of identity.

The major effort to revive this historic city is driven by a businessman and visionary – Amadou Diaw– the founder and President of Groupe ISM (l'Institut supérieur de management), one of the most respected business schools in the region. His own family has called Saint-Louis home for generations. He is the founder of Forum de Saint-Louis and several other initiatives to highlight the city's culture and history—including the new photography museum.
The Forum de Saint-Louis at the end of 2017 brought together an eclectic mix of over 500 thinkers, experts across different sectors, business leaders, policymakers, musicians, film directors etc. Gaetan Siew a leading architect from Mauritius spoke about the issue of cultural capital—the economic value of cultural assets, anything contributing to a community's creativity, knowledge, traditions, culture, meaning, and vitality. Siew, a leading authority on the issue, estimates that the cultural economy accounts for 7 percent of the world's GDP, is worth over 2.2 trillion dollars and creates 29 million jobs.
It's a massive opportunity that is mostly squandered. There is no excuse for the continent not to capitalize on its cultural economy. If we don't do it, someone inevitable will and it would be better for us Africans to be the ones that grow and benefit from such initiatives.
Ciku Kimeria is a Kenyan author "Of goats and poisoned oranges," a communication consultant, adventurer and travel blogger. She is a freelance writer for various publications including Quartz Africa, Ozy, African Arguments and The Africa Report. Follow @cikucheru on twitter and instagram.
In April we're exploring "The Hustle"—the things people do to survive and thrive at all costs. Click here for more stories about all the ways people manage, make and squander money.