News
Serpentwithfeet Shares 'Penance' Featuring Fantasma Guitarist Andre Geldenhuys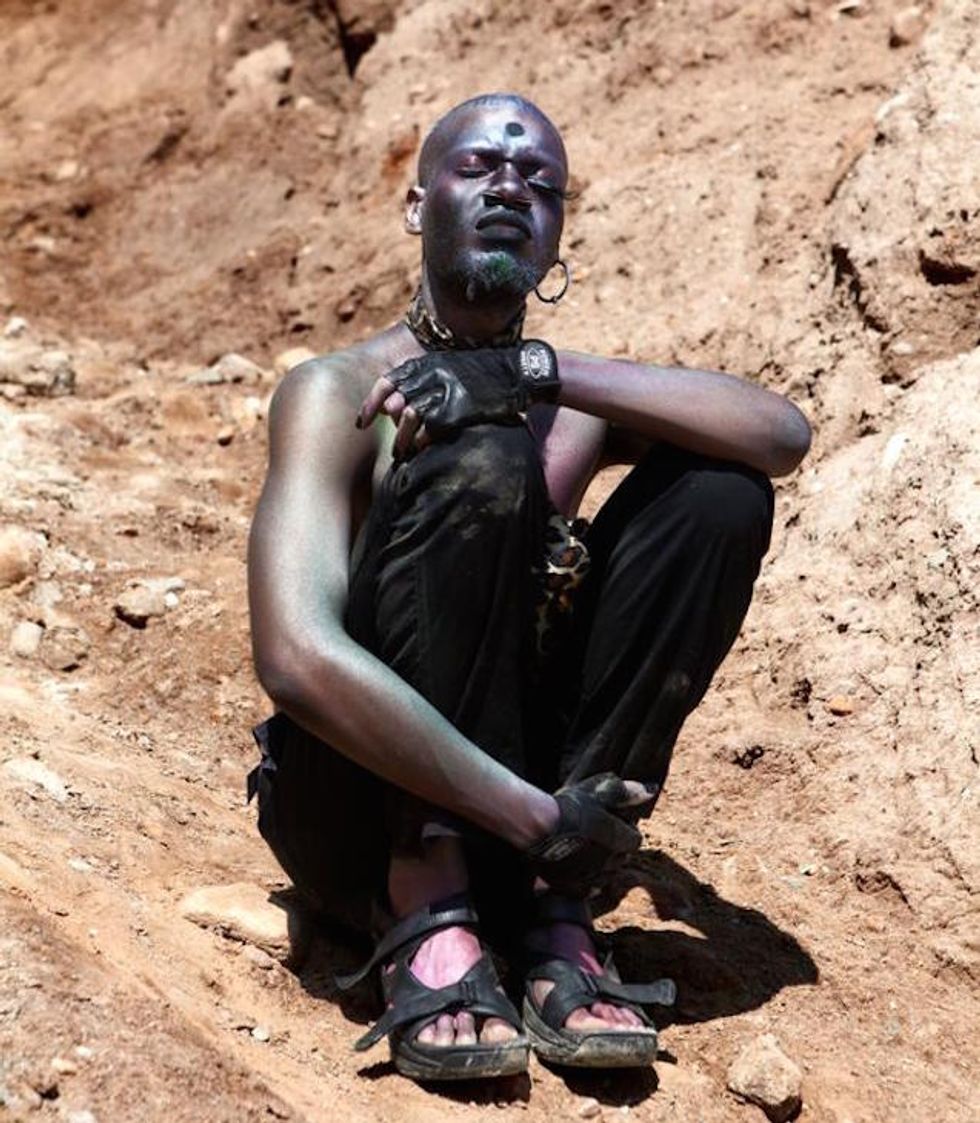 Serpentwithfeet, formerly JOSIAHWISE IS THE SERPENTWITHFEET, links up with Fantasma guitarist Andre Geldenhuys for "Penance."
---
Photo by Elliot Brown Jr.
There's a kind of irony to serpentwithfeet (formerly known as JOSIAH WISE IS THE SERPENTWITHFEET). In pictures he comes across as rebellious, grungy, non-conformist, but as soon as he starts to sing, his vulnerability and honesty wipes away any preconceived notions you may have of him. The 27-year-old New York-based artist's music is raw and comes from a place not many are willing to let others see; he calls his style 'PaganGospel,' a concept which he created himself. "Penance," one of two new tracks that he's recently released, features Fantasma guitarist Andre Geldenhuys and production work from N-Prolenta. serpentwithfeet's hauntingly beautiful voice glides its way through the song, with his opening line, "Somehow though I am unkind grace flirts with me," setting the scene for a narrative driven by guilt. Penance has no pretence; it's a confession coming straight from his soul. Whatever your interpretation is, serpentwithfeet's music is bound to make you feel something, and want more. Stream "Penance," featuring Andre Geldenhuys, below.