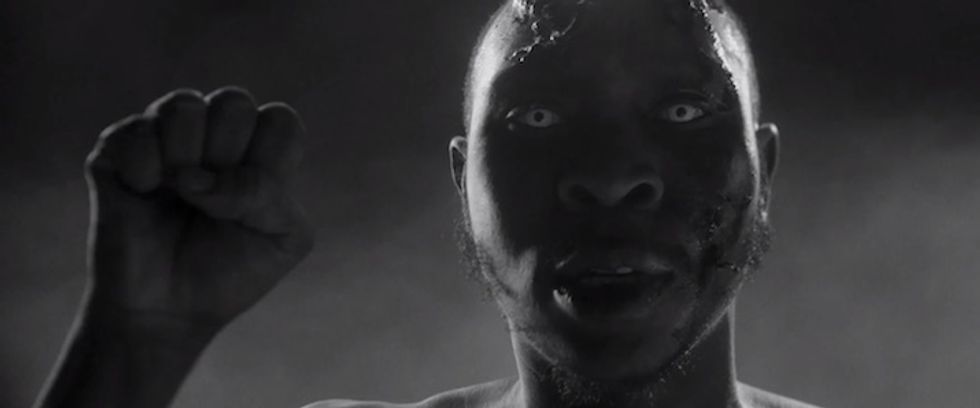 ---
After taking a strong stand against the social rights situation in Nigeria, Seun Kuti takes a direct jab at the International Monetary Fund's intervention on Nigerian economic and oil policies in "IMF (International Mother Fucker)." The horn-led afrobeat track features Seun calling out a laundry list of points against the IMF's presence in Nigeria and features a verse from Dead Prez' M1.
The Jerome Bernard-directed black-and-white video features Seun playing both the role of the IMF loan officer and Nigerian citizen. The officer reveals himself to be an evil being (with a dollar-sign branded on his forehead) that eventually infects the citizen and turns him into the same money-crazed monster. No real space for interpretation here.
As Seun told The Guardian last year, "the IMF and international policy cannot work in Africa because they do not take the common man into consideration. Now that you can only afford half the fuel you could before, where do you think the rest of the fuel will go? It's going to the west, where the price of fuel has been skyrocketing." Watch the music video for "IMF" below, the single will feature in Seun Kuti's upcoming Robert Glasper-produced album A Long Way To The Beginning, due May 24 in the States.