Talented Nigerian singer and songwriter Seyi Shay recently dropped her brand new music project, the Electric Package EP Vol. 1.
It's her first project in three years, since the release of her debut album, Seyi or Shay, in 2015. The EP, an intimate mix of different blends of afrobeats, contains six tracks, topped off at the end by the Gqom brand of South African house music.
The project features artists from different corners of Africa, including rising singer King Promise from Ghana, Afropop songstress Vanessa Mdee from Tanzania, and rapper and producerAnatii from South Africa, giving it a pan-African outlook.
However, she didn't forget her fellow Nigerian acts, as seasoned highlife singer Flavour, young Afropop superstar Kiss Daniel, and fresh act Slimcase are also on the bill.
Several DJs were also involved in the project, hosting different songs in mixtape fashion; DJ Spinall, DJ Consequence, DJ Neptune, and DJ Cuppy from Nigeria, Vision DJ from Ghana, and DJ Tira from South Africa. The songs were produced by Killertunes, DJ Coublon, Krizz Beat, Lush Beat, Anatii, and Chopstix.
We caught up with the singer to discuss Electric Package. Read our conversation below.
---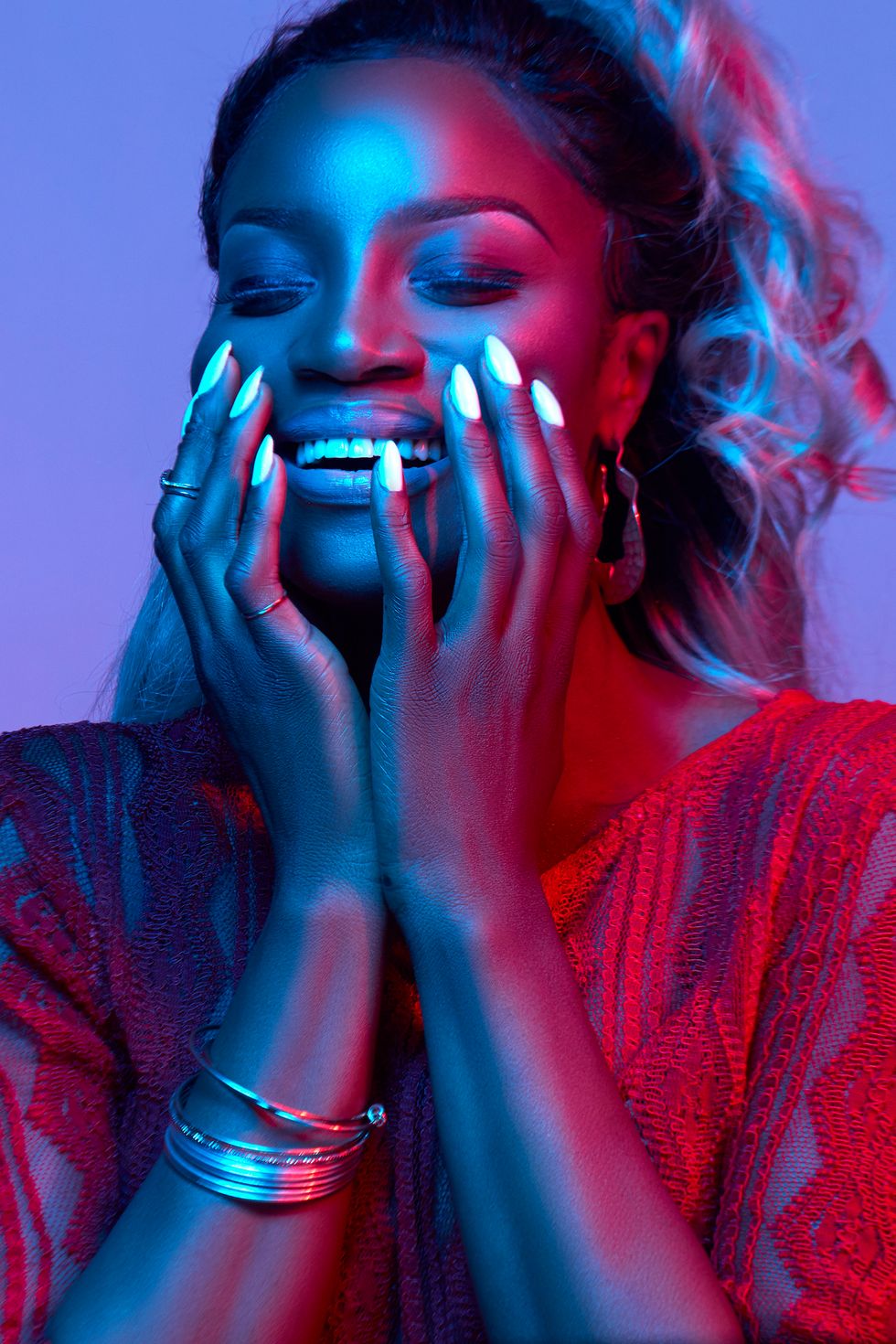 Seyi Shay. Image provided by the artist.
This is your first project in three years, since your debut album. Why did it take so long to drop a new project? Was the wait intentional?

The wait was not intentional. I just don't believe in putting out music or any project I don't believe in. If I don't have anything to say, I just leave it until I have something to say. I guess the timing was perfect in the sense that I joined a new team, so the timing was just right.
What's the idea behind the project? Is there a concept or a message behind it?
The idea behind the project was to reintroduce myself to my core fans, my grassroot fans. So we decided to put together an indigenous sounding body of work. The idea with us getting the DJs and features on it was just making sure the music spreads far and wide.
What inspired the pan-African collaborations?
I really like the work of the people I featured. I really love the Distruction Boys, so I featured them. I featured Vanessa Mdee because she's a female, and we've been trying to work together for a long time. I featured King Promise from Ghana because King Promise really has a beautiful voice, and we really needed that touch for this kind of love song.
What was the creative process for the EP like?

It was quite worrying at times, because me being so versatile we ended up having loads of different songs that fit into different genres, but we managed to pick from 20 songs to about six, all around the same or similar genre. But generally it was pleasurable. And Volume 2 is gonna be just as crazy.
What's your favorite song on the EP?
I don't have a favorite song. That's like telling someone this is my favorite child, and you have six children, you know? I love them all because they all mean something different to me.
What song did you enjoy making the most, and why?
Probably "Alele," Because… [whispers] I like Flavour [laughs] I really like Flavour, and he's really fun to work with. And the producers, DJ Coublon and Clem, I worked with them on "Yolo Yolo." They're family to me.
Is there any aspect of the EP that you would like your listeners to pay special attention to?
I really want people to pick up the message in all of the songs, which is you know, love and positive vibes, which is where I'm at in my life right now.
Electric Package Vol. 1 is available now