She Leads Africa is a social enterprise that supports young African women and their journey towards professional success. Okayafrica is excited to be a media partner for the New York stop of their SheHive Tour, SheHive NYC, from June 2-5, 2016.
---
The four-day boot camp will bring together young female professionals and entrepreneurs to learn new business skills, network with their peers and connect directly with potential mentors and investors.
From looking further into starting a business or launching a career in Africa, SheHive NYC aims to reconnect participants with the continent by providing a space for them to meet and network with fellow young, ambitious African women living in the US.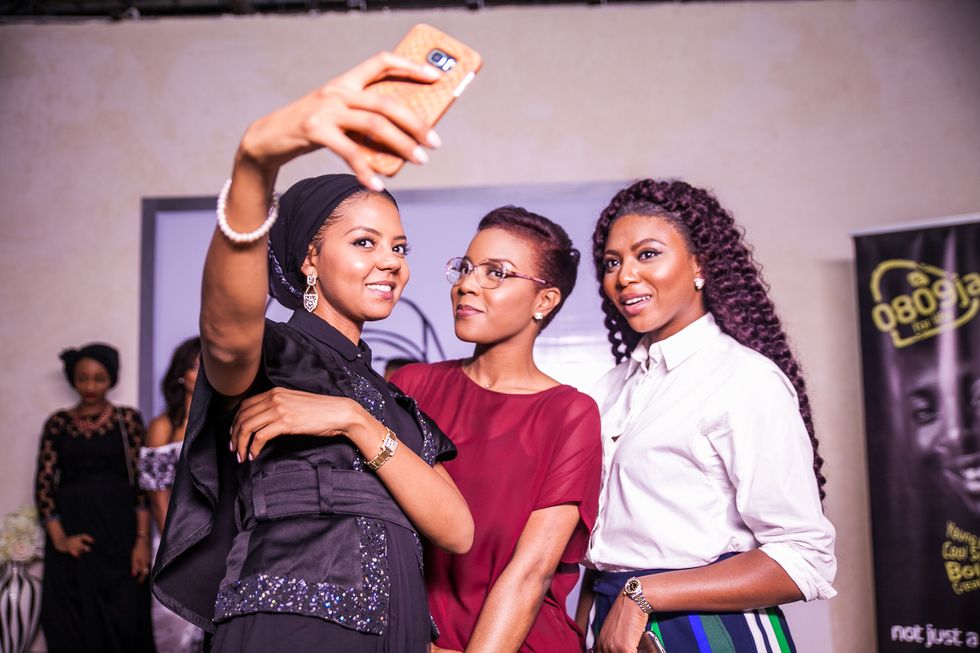 SheHive host committee member, Adama Indimi, Lola Ojetola of Blinxx Lashes and MTV Base presenter, Stephanie Coker at SheHive Abuja. Photo courtesy of She Leads Africa.
"In the US and UK, men dominate the business and corporate landscape but with so many new industries being created in Africa and for communities in the diaspora, we have the opportunity to change things now," She Leads Africa co-founder, Afua Osei, says in a statement. "Young women should be encouraged to take leadership roles in startups and corporate organizations and supported along their journey towards professional success. It doesn't matter if you're first generation, a recent expat or African American, we all have a shared history and opportunity to make things better."
Confirmed speakers include:
Vanessa De Luca, editor-in-chief, Essence Magazine
Lola Ogunnaike, features and entertainment journalist
Thelma Golden, director, Studio Museum Harlem
Ngozi Opara, founder, Heat Free Hair
Asmau Ahmed, founder, PlumPerfect
Adiat Disu, director, African Fashion Week New York
Lola Coker, co-founder, Resource Nigeria
Sharon Beason, founder, Womeneur
Topics to be covered include:
Building a multicultural brand
Marketing, especially social media marketing
Capitalising on the black beauty industry
Pitching to investors
Rising up the corporate ladder
Building a cosmopolitan and international career
Business development
Networking
Goal setting
Moving back
Getting into a top MBA school
SheHive NYC is in conjunction with a seven-city tour for 2016, which included Accra in January and Abuja in May. Click here for more information, and to purchase tickets, head here.