Popular
The Nigerian Shorts Program at This Year's New York African Film Festival Challenges the Nollywood Status Quo
Photo courtesy of Abessi Akhamie.
These films at the 25th New York African Film Festival features a new generation of filmmakers who are transforming our understanding of the continent.
The 25th New York African Film Festival is underway, continuing to lead the celebration of film from Africa and its diaspora. This year's theme, "25 Years of the New York African Film Festival," pays homage to the pioneers of African cinema while marking the passing of the baton to a new generation of African visual storytellers who continue to transform and extend our understanding of the continent and its diaspora. The festival also commemorates what would've been Nelson Mandela's centennial birthday.
The programming at Lincoln Center runs until May 22, but we luckily have the rest of the month to enjoy screenings at BAMcinématek in Brooklyn and Maysles Cinema in Harlem. Through these venues, the festival will present 66 films from 25 countries.
"Since the founding of the New York African Film Festival, African cinema has moved beyond the art house and become the lingua franca of Africa and its diaspora," Mahen Bonetti, AFF Executive Director and NYAFF Founder, says in a statement . "From Nigeria to South Africa and Brazil, regional film industries are breaking down the artificial demarcations of the colonial era. For this 25th milestone, the festival is proud to showcase this new wave of a borderless cinema, which uses the tactility and immediacy of storytelling to offer audiences opportunities to imagine other futures for Africa and its diaspora."
OkayAfrica is proud to co-present NYAFF's Shorts Program 2: Naija Stories, during the festival. These seven films, which range from documentary to narrative, features a stunning array of storytelling challenging the Nollywood status quo by filmmakers from Nigeria and its diaspora.
---
NYAFF's Shorts Program 2: Naija Stories holds at 8:30 p.m. on May 21 at Francesca Beale Theater at Lincoln Center. A Q&A will follow with three of the filmmakers that you won't want to miss. Take a look at the short films from the series, with synopses from NYAFF, below—and we hope to see you there. For tickets, click here.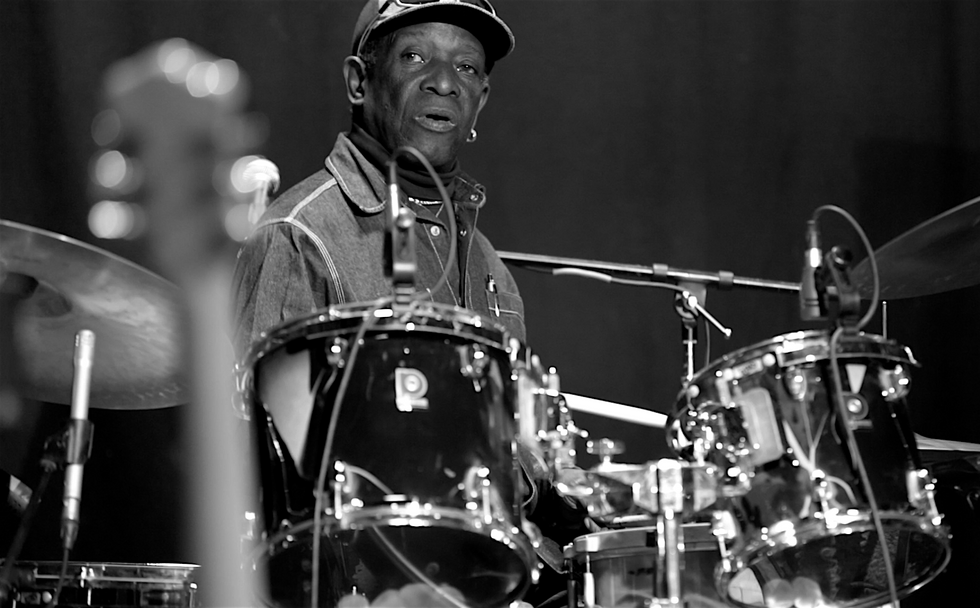 Photo courtesy of Opiyo Okeyo.
In September of 2017, 77-year-old Nigerian drummer Tony Allen was invited to record the album 'What Goes Up' with American band, Chicago Afrobeat Project. During their time together, Allen recounts how he and his partner, late music legend, Fela Kuti, created the Afrobeat genre in Lagos, Nigeria. In this hybrid live-action/animated film, Opiyo Okeyo's directorial debut presents a snapshot of Tony Allen's story.
Director: Opiyo Okeyo
New York Premiere
Photo courtesy of Badewa Ajibade.
Lolade, a young woman in her early twenties, has been in a long-distance relationship with Jubril Hassan for one year. Her brother, Seye, and her best friend, Ebele, both find it peculiar that she has yet to see Jubril in person.
Director: Badewa Ajibade
New York Premiere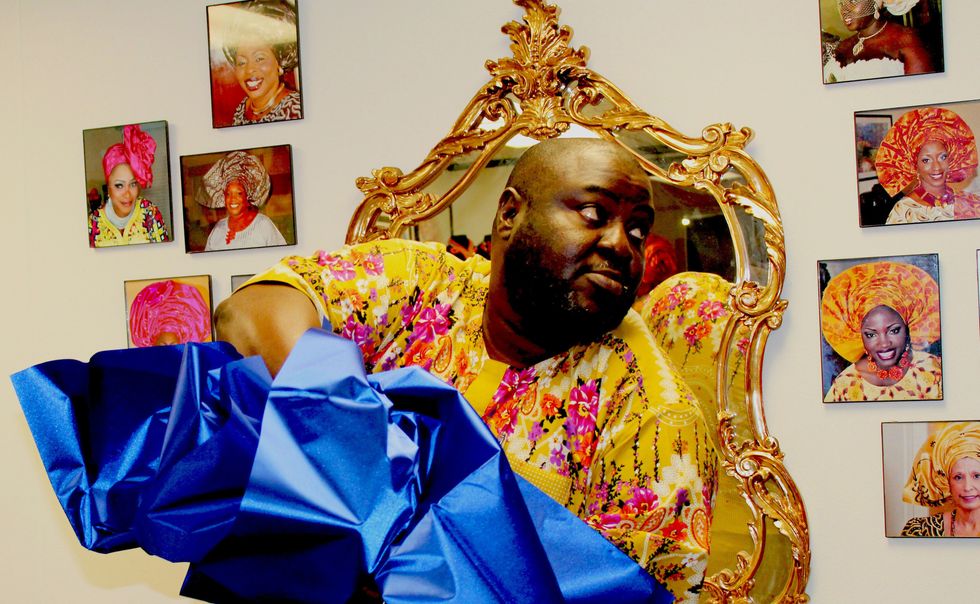 Photo courtesy of Gladys Edeh.
Mr. Gele, the docu-film, focuses on the man, the story and the craft of the celebrated Houston-based Nigerian Gele (headwear) artist, Mr. Hakeem Oluwasegun Olaleye, popularly known as Mr. Segun Gele. Segun Gele is a self-taught creative who has been able to use his skills as a Gele designer and makeup artist to exalt the beauty of women around the world. He plays a major role in the Nigerian fashion community and beyond.
In never-before seen footage, the documentary captures a glimpse of his life as a husband, father, son and businessman and shines some light into the intrigue that surrounds him as a personality. Insightful interviews are given by his mother, wife, clients and longtime friends. This film is engaging and leaves the audience inspired by a man who has been able to defy all stereotypes and become successful in a female dominated profession.
Director: Gladys Edeh
New York Premiere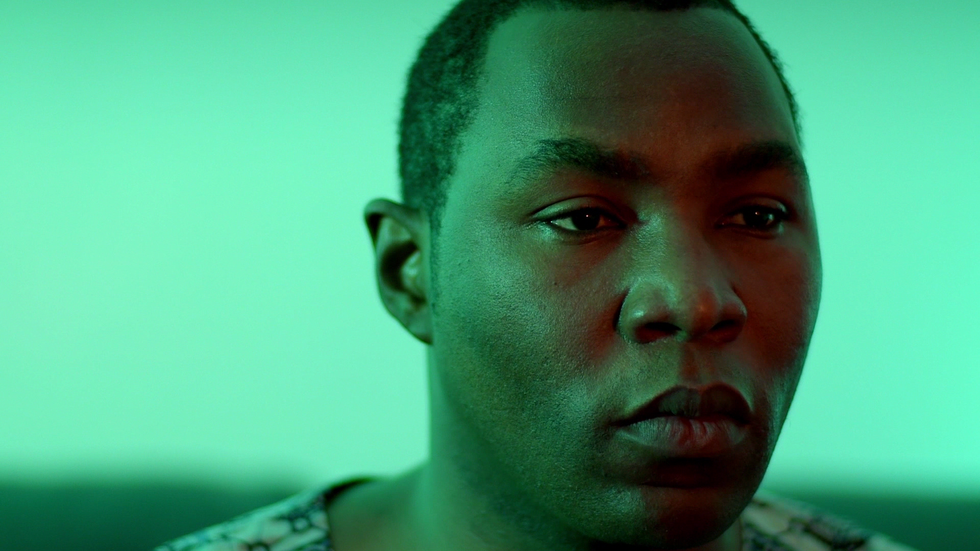 Photo courtesy of Tomisin Adepeju.
Kunle Owomole is the the dutiful Nigerian son, the pride of his family – however, during a traditional family gathering, he is forced to address a secret he has harbored from his parents, one that will have a profound impact on his relationship with his family.

Director: Tomisin Adepeju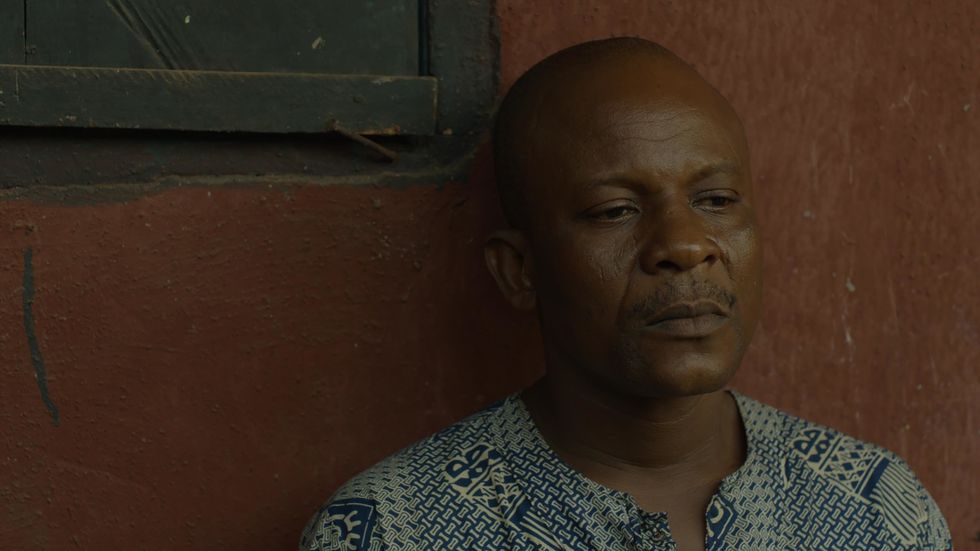 Photo courtesy of Abessi Akhamie.
Within his family, a Nigerian father is the patriarch and protector of his flock. Still Water Runs Deep follows a man who leads his household with a stern hand and assertiveness; but when his estranged son goes missing, his reluctant search turns into an emotional journey to find him, shaking the core of his steely resolve and revealing his most intimate being.
Director: Abessi Akhamie
New York Premiere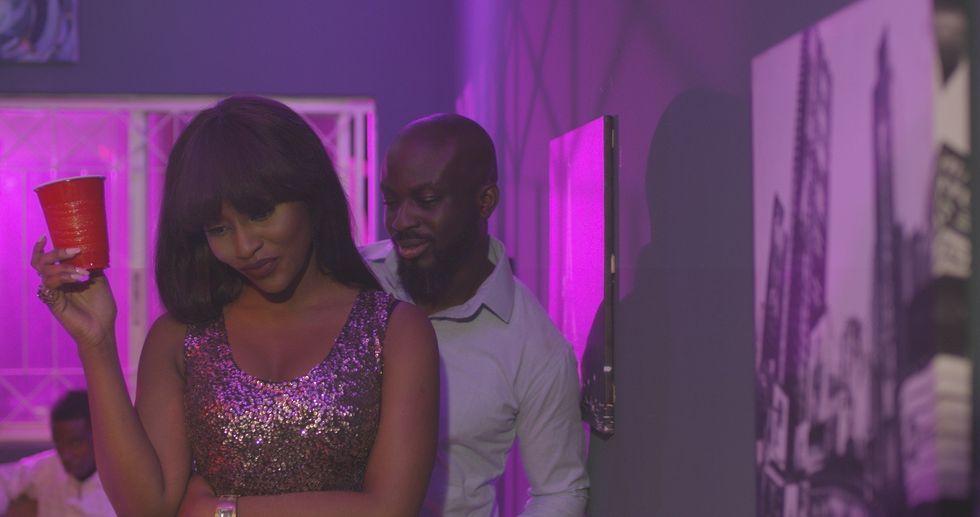 Photo courtesy of Udoka Oyeka.
After a couple years of planning, a girl finally gets her revenge on the guy who ruined her life.
Director: Udoka Oyeka
New York Premiere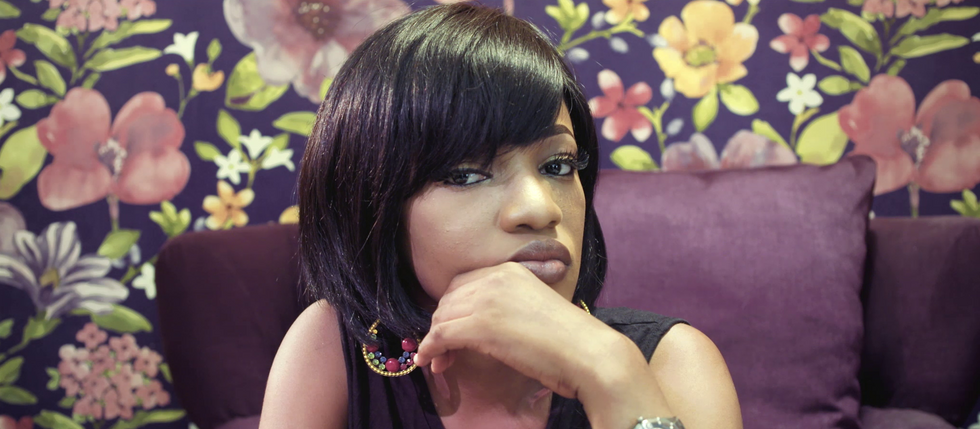 Photo courtesy of the Surreal 16.
This anthology film, made up of three shorts inspired by dreams and visions, explores a young woman's identity, relationship, and spirituality. Each short is directed by a member of the collective, Surreal 16: Shaitan by Abba Makama, Brood by Michael Omonua, and Bruja by CJ "Fiery" Obasi.
Directors: Surreal 16
U.S. Premiere