Sierra Leone's Refugee All Stars Celebrate 10 Years With 'Libation'
The fourth full length from Sierra Leone's Refugee All Stars, 'Libation,' is due out March 18th (US) and April 21 (worldwide) via Cumbancha.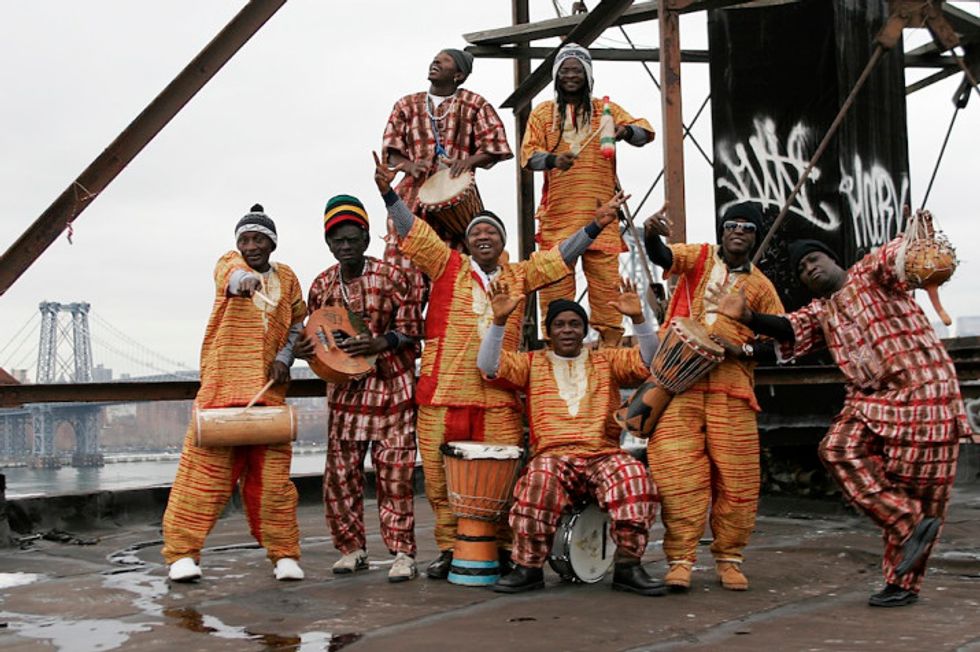 ---
Photo by Kisha Bari
As Sierra Leone's Refugee All Stars gear up for a world tour kicking off in April, next month the West African legends are set to release their fourth studio album. Libation, a celebration of the band's 10th year anniversary, features a heartwarming range of highlife and reggae-infused tracks with subtle echoes of Afro-Latin rhythms thrown into the mix. In the lead-up to the album's release, a preview stream has been made available (which you can sample below). Mellow acoustic vibes on "Rich But Poor" and playful instrumentation on "Ghana Baby" suggest signs of the All Stars exploring the full breadth of their warm and rounded sound. For now, grab a free download of hip-shaker "Gbaenyama" and stream a preview of the full release below. If you're in NYC look out for the group to join Malian songstress Fatoumata Diawara for Africa Now! at The Apollo Theatre on April 5th. Libation is out now in the US and April 21 worldwide via Cumbancha.