On Sunday, the Zip Zap Circus School played host to this year's Sneaker Exchange event in Cape Town. The event brought together sneakerheads and cool kids from all over the city to trade and cop sneakers while snapping their necks to the variety of performers on stage. Here are a few highlights from the event.
---
Boolz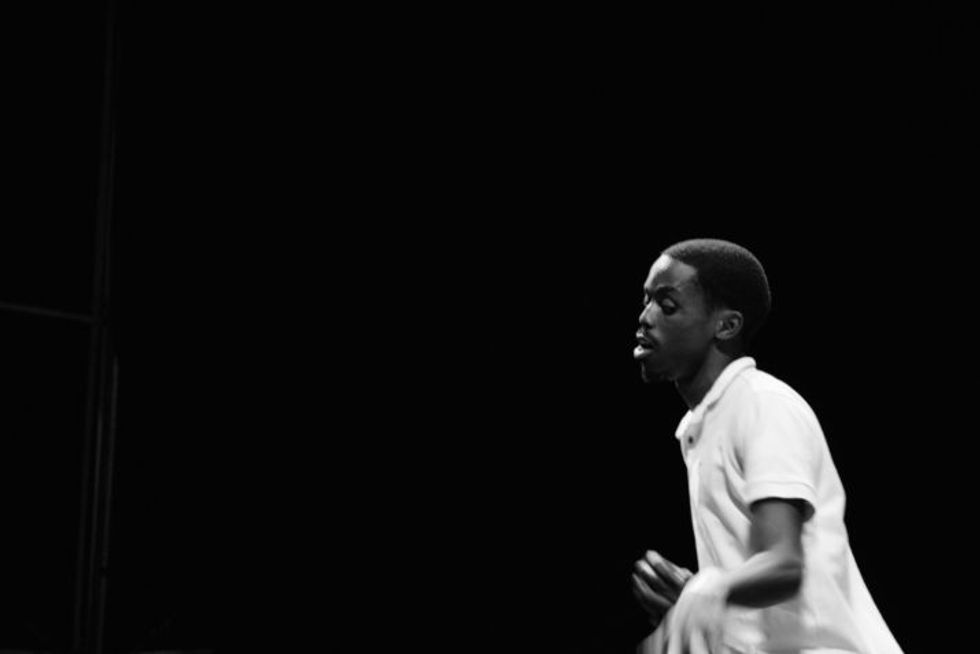 Photo: Rofhiwa Maneta
Depending on who you ask, Boolz is either Cape Town hip-hop's most exciting prospect or its most divisive. His talent speaks for itself. His latest releases, Love tha Hate and the Lo-Fi Tape, display his versality on the mic and behind the boards. But his outspokenness has gotten him into trouble a couple of times. More on that later.
In terms of performance, Boolz was one of the strongest performers of the day. No lie. Billed as the first act of the day, he was exactly what the event needed to quicken the pulse of an otherwise lethargic crowd. He performed fan favorite, "Ekasi," while also bringing out fellow Cape Town rapper Blaq Slim to perform the latter's "Man of The Year."
Moozlie
Photo: Rofhiwa Maneta
Nomuzi Mabena knows how to work a crowd. South Africa's Skhanda Queen and the Cashtime fam's former first lady gave a stellar performance. She delivered verses from Rogue's "Mbongo-Zaka" as well as well as KiD X's "Se7en." The soundsystem was the only disappointment of an otherwise solid performance
Uno July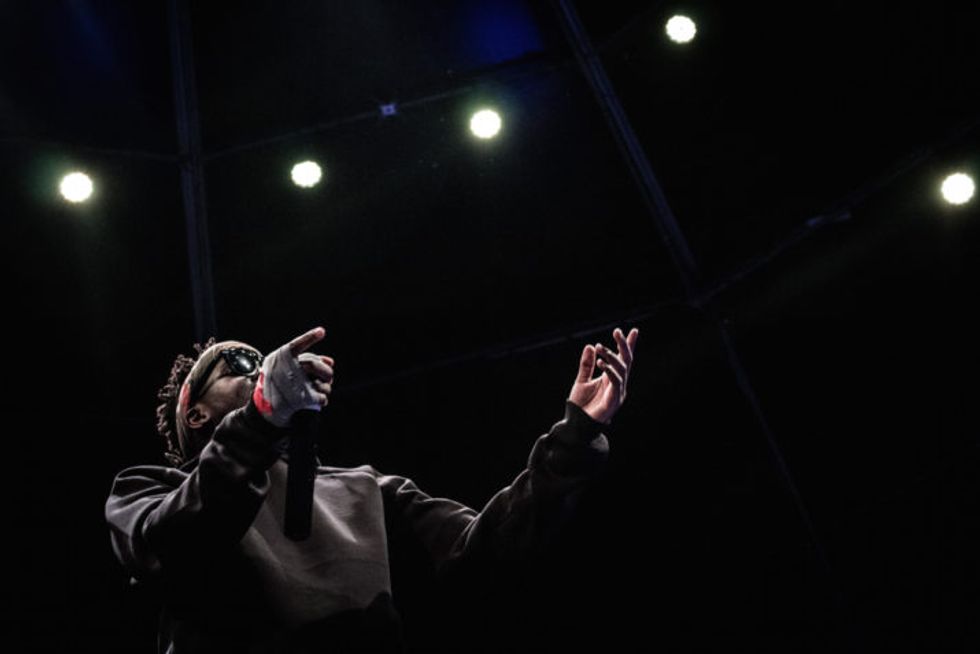 Photo: Rofhiwa Maneta
"Fuck Boolz. For real, fuck him," shouted Uno July over a rattling bassline and a stuttering drumline. The 808-laced invective, which he delivered while performing "Chankura," was directed straight at the Langa-based rapper (who was on the stage earlier). It was an awkward and confusing moment given that the two's beef was settled last year.
That being said, OGs will always be OGs and Uno's performance was a reminder of why he's held in such high esteem in Cape Town's rap circuit.
Miss Patty Monroe
Photo: Rofhiwa Maneta
Patty Monroe is plenty of things. Wack is not one of them. The Cape Town-based rapper oozed sex appeal during her performance while delivering lines from her singles "Messi," "Talk" and "Killing It." It probably had to do with the time (the event was running behind schedule by the time she hit the stage) so she couldn't perform fan favorite, "High Fashion."
Nasty C
Photo: Rofhiwa Maneta
Let's count together. In the past year, Nasty C's been on joints with seasoned rappers such as Tumi, Cassper, Davido and Youngsta. Not only has he held his own, more often than not, the 19-year-old easily outperformed each of his more established counterparts.
So it came as no surprise that he delivered one of the event's standout performances. By the time he was concluding his set, the crowd was singing each and every word of his latest single, "Hell Naw."
Youngsta
Photo: Rofhiwa Maneta
Cliches are only cliches because they're true. And if you're looking for one to describe Youngsta's performance, let's just say, they saved the best for last. There is something about his performance that words will do little justice to. Sure, I could tell you how he selected random items in the crowd and dropped a fire freestyle about said items. Or how the ground rattled and the crowd's cheering as he performed "Takkies" threatened to dig a hole into my eardrums. But even then, that says nothing about the silent head nodding, that quiet anticipation that preceded his performance. A kind of quiet acceptance that we were all quite possibly looking at one of Cape Town hip-hop's most talented exports.
Rofhiwa Maneta is a Cape Town-based arts and culture guy. Writes and takes photos for groceries.