Solange played the show of the year last night.
---
The singer took over the Guggenheim space for a Red Bull Music Academy event that was billed as an "interdisciplinary performance piece and meditation examining themes from A Seat at the Table"—and it was masterful.
Solange used the entire Frank Lloyd Wright-designed rotunda of Manhattan's Guggenheim museum and made it entirely her own.
The performance started with Solange, her band, and dancers taking a circular walk down each floor of the museum, walking directly in front of the audiences watching from the balconies.
The singer had asked audiences to dress in all-white, which most concertgoers did in style. While the audiences matched the color of the museum walls, Solange and her backup singers were dressed in a brown-orange outfits, with the rest of the band in other strong colors—yellow, dark blue, red.
Carys Huws / Red Bull Content Pool
Throughout the performance, Solange ran through reworked, and sometimes very minimal, versions of favorites from her outstanding album, A Seat at the Table.
"It's not about just being here at the Guggenheim," she mentioned after the performance, "it's about tearing the fucking walls down."
And she did.
Through dance and reworked interpretations of her songs, Solange led the audience through a near hour-long journey into modern, black, female consciousness.
Standout moments included the singer going into the crowd, inching up to black audience members and singing "F.U.B.U." directly in front of their faces. She even went up to a security guard and sang to him.
Other highlights included the soaring "Cranes in the Sky," a highly stripped-down version of "Mad," and "Don't Touch My Hair."
Carys Huws / Red Bull Content Pool
But this was more than a concert. There were interpretive dance interludes which flowed in and out seamlessly throughout the performance.
The performers joining Solange seemed endless. At one point, with the full band at ground level, three separate rows of trumpeters popped up on the three levels of the Guggenheim rotunda.
We've written about the beautiful audacity of Solange's album and how it's balm for black suffering. All of this was present in what was a highly powerful, and emotional, performance.
After the show, Solange's message was clear: this was a show about blackness, pride and, over everything, black feminism.
"Its not about allowance, because we belong here," she said after the show. "We built this."
Carys Huws / Red Bull Content Pool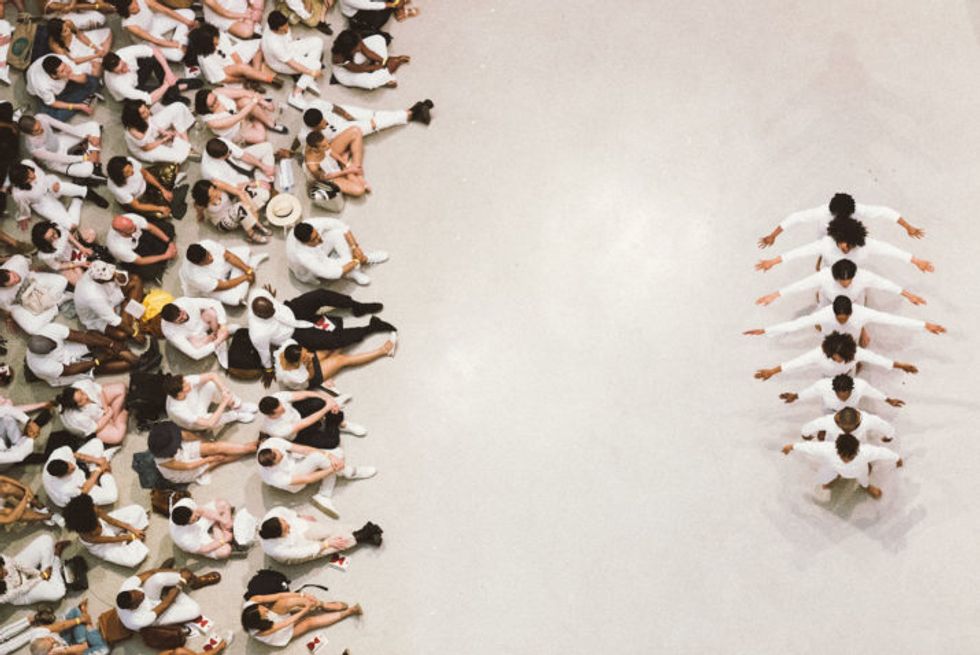 Carys Huws / Red Bull Content Pool
Carys Huws / Red Bull Content Pool
Carys Huws / Red Bull Content Pool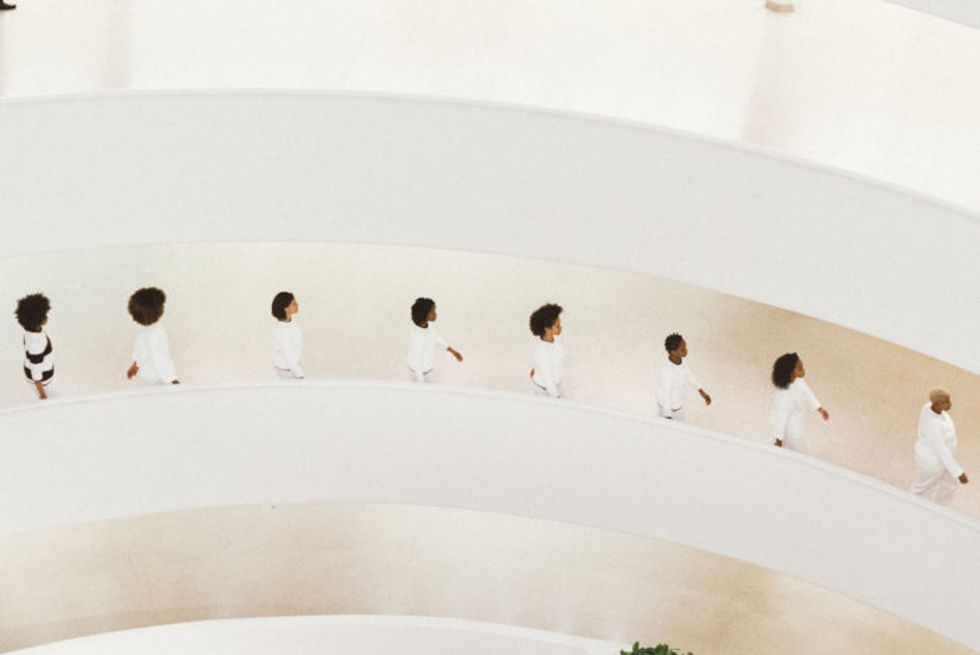 Carys Huws / Red Bull Content Pool
Carys Huws / Red Bull Content Pool
Carys Huws / Red Bull Content Pool
Carys Huws / Red Bull Content Pool
Carys Huws / Red Bull Content Pool
Carys Huws / Red Bull Content Pool
Krisanne Johnson / Red Bull Content Pool
Krisanne Johnson / Red Bull Content Pool
Krisanne Johnson / Red Bull Content Pool
Krisanne Johnson / Red Bull Content Pool
Krisanne Johnson / Red Bull Content Pool
Krisanne Johnson / Red Bull Content Pool
Krisanne Johnson / Red Bull Content Pool
Krisanne Johnson / Red Bull Content Pool
Krisanne Johnson / Red Bull Content Pool
Krisanne Johnson / Red Bull Content Pool
Krisanne Johnson / Red Bull Content Pool
Stacy Kranitz / Red Bull Content Pool
Stacy Kranitz / Red Bull Content Pool
Stacy Kranitz / Red Bull Content Pool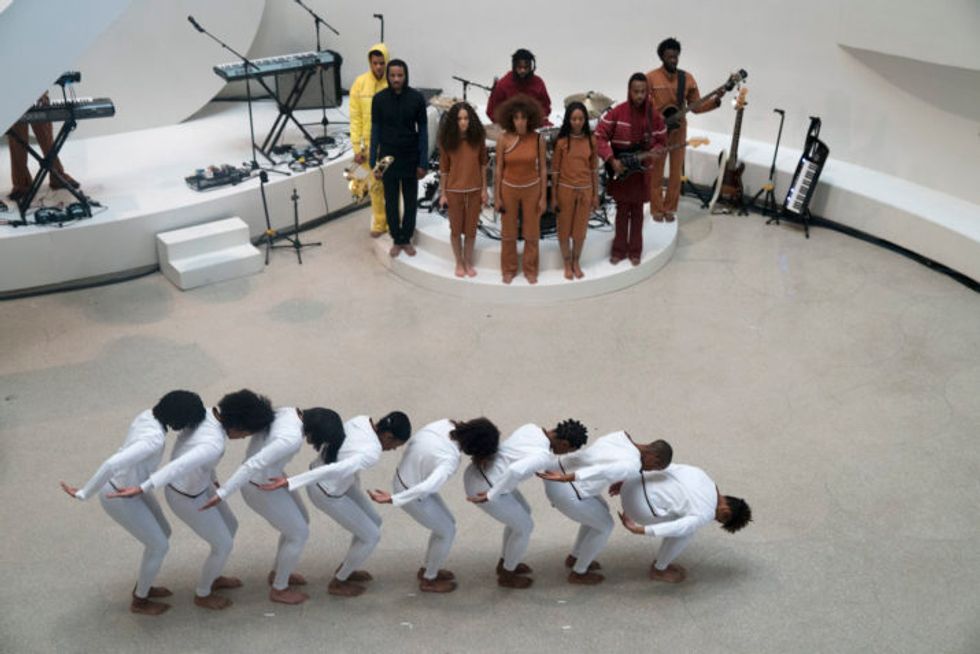 Stacy Kranitz / Red Bull Content Pool
Stacy Kranitz / Red Bull Content Pool
Stacy Kranitz / Red Bull Content Pool