Sophie Okonedo, aka Sophie Okonedo OBE, is a boss. Nothing new there. But in the trailer and stills for The Hollow Crown: The Wars of the Roses, the 48-year-old English actor is bosshood personified.
---
The self-described "Jewish-Nigerian-Brit" from London, who won a 2014 Tony Award for her portrayal of Ruth Younger in the Broadway revival of A Raisin In The Sun, stars as Queen Margaret of Anjou in the three-part follow-up to the 2013 BAFTA-winning Shakespearean miniseries adaptation, The Hollow Crown.
While the first Hollow Crown covered Shakespeare's second historical tetralogy, or "Henriad" (encompassing "Richard II," "Henry IV, Parts I and II" and "Henry V"), this one picks up with film versions of "Henry VI" (in two parts) and "Richard III."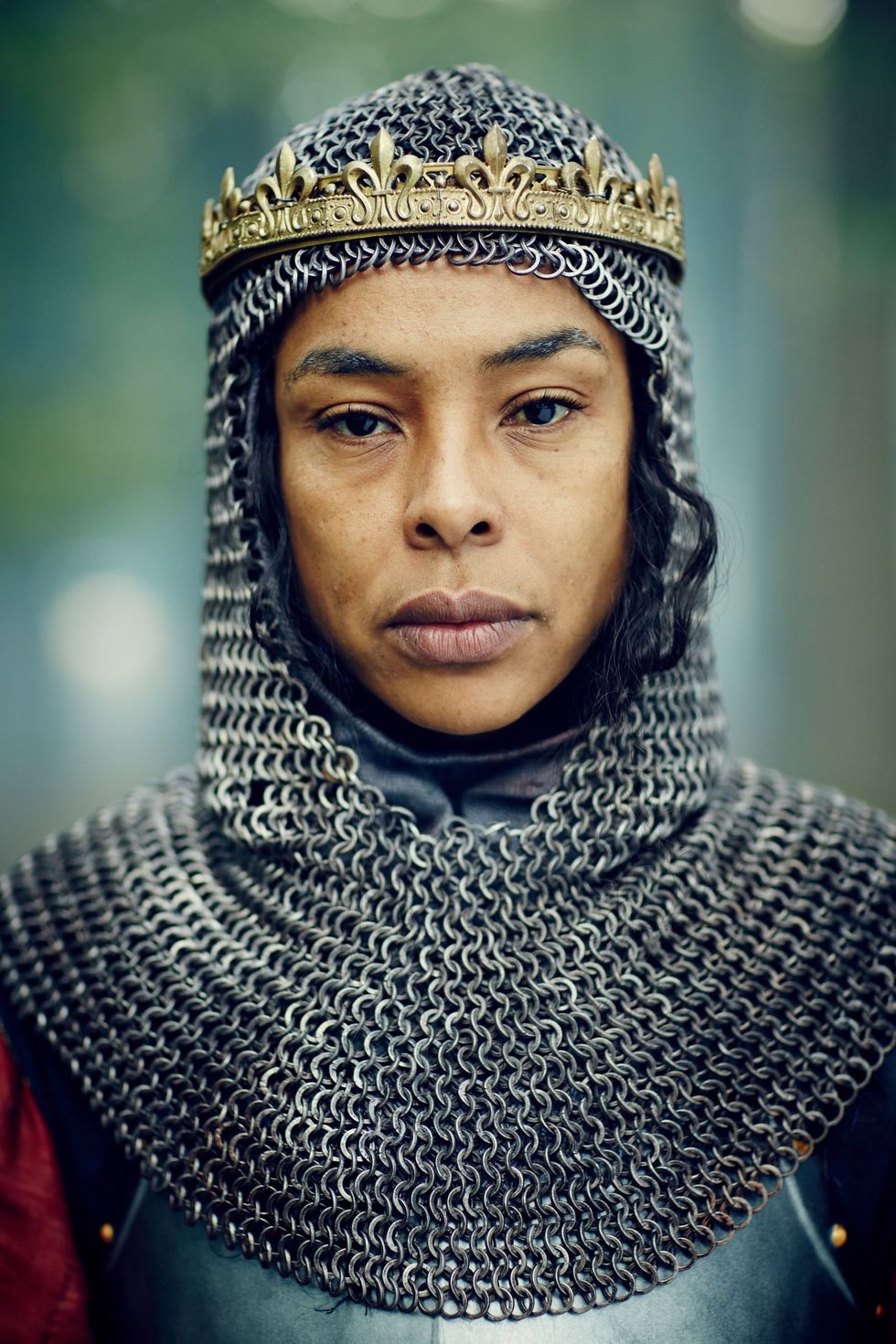 Sophie Okonedo as Queen Margaret in The Hollow Crown: The War of the Roses
Okonedo appears in all three films as Margaret, a role that, as with too much of the film and television industry, has historically gone to white women.
Perhaps anticipating the racist P.O.S. that always seem to come out of the woodwork (see: the racist P.O.S. that threw a hissy fit over a black Hermione Granger), Hollow Crown director Dominic Cooke made it very clear that Okonedo was "the best person in the country" to play the part. "Her visceral power and range is so extraordinary - that's what I was really looking for," he told Express.co.uk back in May.
"I don't think that you can do a piece of work that is about who we are as a society and just have white people doing it," Cooke added.
The series, which also stars Judi Dench, Benedict Cumberbatch, Hugh Bonneville, Sally Hawkins, Keeley Hawes and Tom Sturridge, aired on BBC this past May. It broadcasts in the U.S. over three consecutive Sundays beginning December 11 at 9pm on PBS' Great Performances.
Check out the trailer and some pretty badass images of Okonedo below.
Sophie Okonedo as Queen Margaret in The Hollow Crown: The War of the Roses
Sophie Okonedo as Queen Margaret in The Hollow Crown: The War of the Roses