In South Africa, there's a new crop of stylish young people taking the blog world by storm. A few are even making their blogging skills profitable.
---
If last month's Mercedes-Benz Fashion Week Joburg proved anything, it's that South Africa's top bloggers command our attention. Up until very recently, the SA blogging community was left out of the country's biggest fashion events. That all changed when Siya Beyile, the 23-year-old founder of the men's fashion and lifestyle portal, The Threaded Man, was commissioned to bring 25-30 of South Africa's top bloggers under one roof.
"A lot of bloggers never really work in the same space. They're never really brought together to collaborate," says Beyile of South Africa's disjointed blog community. The Threaded Man Experience, which launched at MBFWJ, was about getting bloggers to experience where they can collaborate and work with each other.
With a new digital presence bringing the event to the world's fingertips, Fashion Week in Johannesburg was forever changed.
We asked Beyile to single out the bloggers that are really putting South Africa on the map. Below, we get to know five of the best style and culture bloggers in SA right now.
Lulama Wolf, The Documenter: @lulamawolf
Photo by Cedric Nzaka.
"She is like our Margaret Zhang, a mixture of Margaret Zhang slash Aimee Song. In the South African market, especially for your black girls, we never had someone they could relate to. Someone that they can look up to and follow.
Not only is she just showcasing style and dressing well, but she's also pushing how black girls can be confident when it comes to their own hair, when it comes to who they are and where they come from.
She's the face of Woolworths for winter right now. She's an incredible creative and she curates her page in such an incredible way."
"Without a doubt, she's South Africa's top blogger. Aisha Baker is the one who has become the most progressive when it comes to blogging and opportunities and endorsements that she has signed. She's actually the first African blogger to be an ambassador for L'Oréal.
And also what's cool about her is that she's Muslim. Looking at trends internationally, brands such as Dolce and Gabanna have been looking into the Middle East with their ranges, they've been looking into the Muslim market. So what makes Aisha Baker so special is that not only is she relatable to the South African local market, but internationally, especially in the Middle East, she also has a huge following from there as well."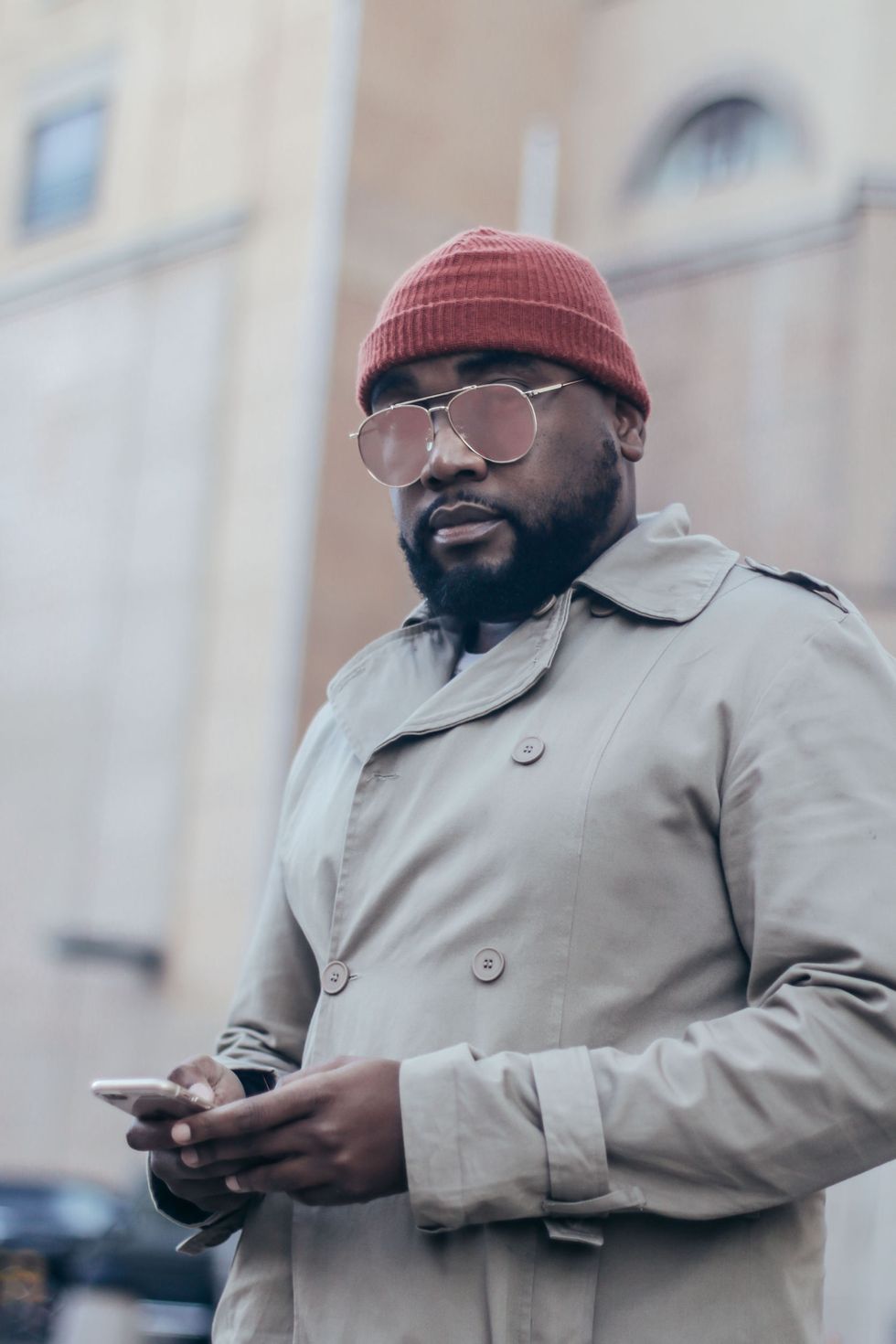 Photo by Cedric Nzaka.
"Tibz runs the website Showlove. It's a blog about music, not necessarily focused on fashion. He does talk about fashion, but his blog is about music. I felt that inviting him to Fashion Week would bring a different dynamic. He's taking on how music affects fashion; it's not always how fashion affects life; all of our music affects fashion.
He has two websites actually. [The other one] is called tibz.co.za. He has a huge social media following. And Tibz is the guy who's actually behind some of our biggest rap stars, such as AKA. He's the guy who founded AKA."
Anelisa Mangcu, The Creative: @anelisamangcu
Photo by Cedric Nzaka.
"She's an art blogger. She looks at fashion as art. And she looks at fashion according to cultural and artistic references. Her take on fashion is so different because she's able to take fashion, particularly African fashion, and reference it to specific cultures. So if you look at MaXhosa by Laduma, she's one of the first people who were behind the brand and who could tell the story of the brand. She was one of the first brand ambassadors for Laduma."
Photo by Cedric Nzaka.
"She has risen to become one of South Africa's biggest bloggers. And she's only 17 years old. This year she was the face of Adidas for NMD South Africa.
She really brings a new market. She brings a teenage market with her. She's basically influencing the future consumers. So the girls that follow her might not be able to afford the clothes that she wears, but she's starting to educate them about luxury, she's starting to educate them about fashion. Then, as soon as they have money to spend, they'll know exactly what to buy. She brings in a very different market and a very unique one because she's bringing in the future consumer. Brands like to tap into her to reach those future consumers.
She's changing the narrative of what being a young black woman is about. She's very modern. She has different views. If you look at South Africa, the younger guys who are 15, 14, 13, the way they see the world differs from the way I saw the world. From a young age those kids are already looking at digital, they're already partaking in the global conversation about fashion, about style, about culture. She's really in a unique spot. If you look at her, she's in the same bracket as Willow Smith, as Amandla Stenberg. She's in that group of influence in the South African market."
For more on The Threaded Man Experience at Mercedes-Benz Fashion Week Joburg 2016, read our interview with Siya Beyile.