5 Designers to Watch at South African Fashion Week SS23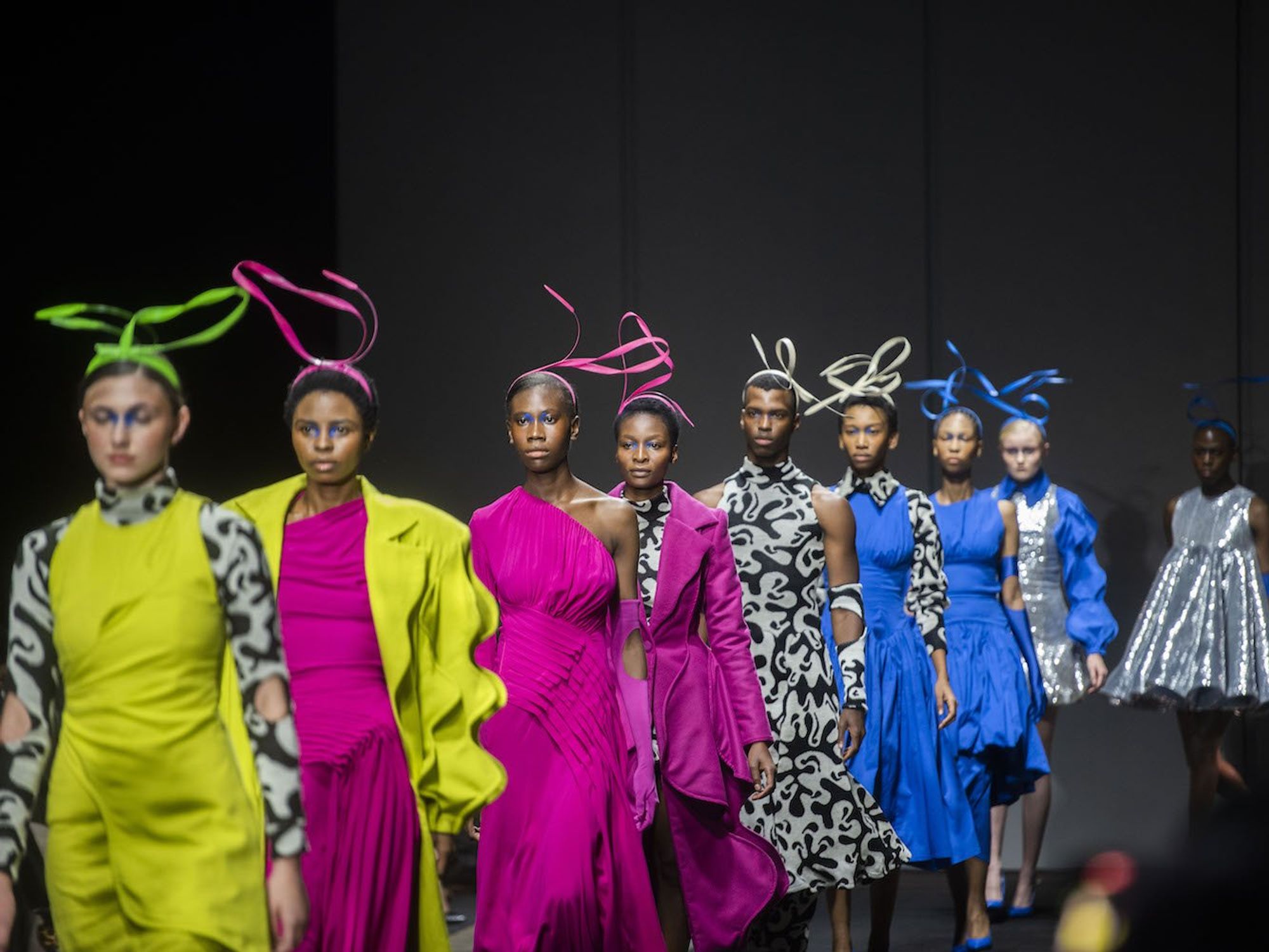 Photo by Alet Pretorius/Gallo Images via Getty Images
Here are five designers to watch at South African Fashion Week SS23.
From April 20 to 23, South African Fashion Week will hit Johannesburg for its spring summer 2023 showcase. More than fulfilling the need of a fashion show, SAFW has accelerated the growth of South Africa's fashion scene, by creating avenues to discover local talents, promoting local craftsmanship, boosting the retail economy, and triggering conversations like sustainability. SAFW is also responsible for launching the labels of prominent homegrown designers like Rich Mnisi, Thebe Magugu, Lukhanyo Mdingi, Reggi Xaba, and Sindiso Khumalo.
As one of Africa's leading fashion event, SAFW now enters its 26th year. And over three days, it will host 11 shows and showcase 39 collections at Mall of Africa, its official venue partner. The SS23 show will see it join forces with contingents from Mozambique (Chibai, Mabenna, and Cuccla). It's a first time collaboration, syncing Mozambique Fashion Week with South Africa's, which will close out the show.
Going strong is SAFW's New Talent Search, a local-run competition to discover fresh and under-the-radar talents. Returning as a headline sponsor of this segment is fashion retailer Mr Price. From Mmathoo Silika to Sifiso Kunene to Kuhle Phumzile Zondo, this year's entrants will open proceedings at SAFW and may the best talent win. On the other hand, there are other designers we have on our radar. Not only have they been impressive in the past, we just love the mystery of not knowing what to expect.
Here are five designers to watch at South African Fashion Week SS23.