Blaklez 'Don't Be Scared'
South African musician / rapper Blaklez drops the official video for his first single "Don't Be Scared" off his debut album, 'Black Beast' out now.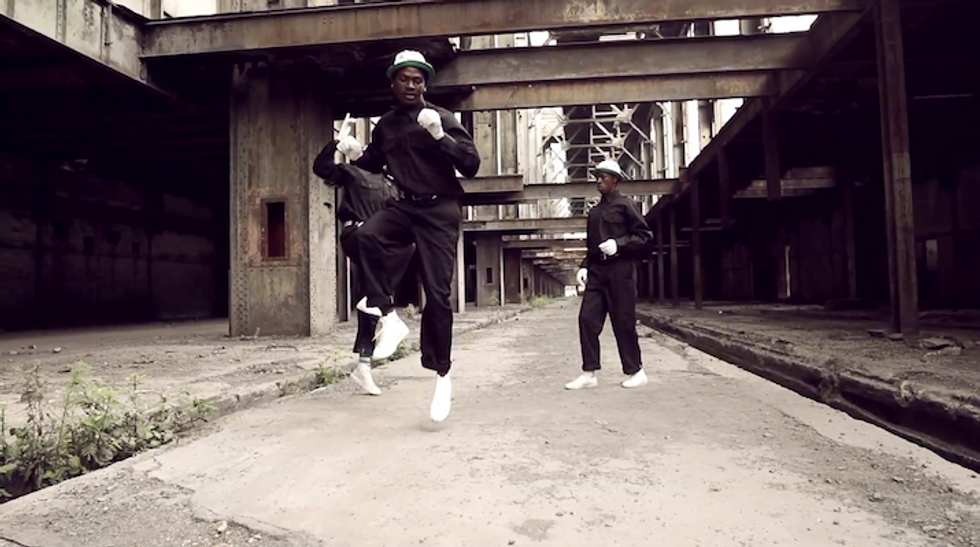 ---
Pretoria rapper Blaklez - a.k.a. the Black Beast - has released his newest video for the single "Don't Be Scared," off his debut album Black Beast that just hit the shelves. Both the video and the South African music track feature the artist incorporating kwaito inspirations (the beat comes from Mdu's "Mazolo") into his contemporary hip-hop sound to dope effect — made particularly evident in the suited-up dancers. Judging by his nickname and reference to South African dance culture within the context of hip-hop, we get the idea that the self-proclaimed Black Beast likes to use his music to play with expectations of both African music and rap in general, something we're always in support of. Relatively new on the scene, Blaklez released his Stop Complaining: Start Entertaining mixtape in 2011, but this year marks his first major release, so be on the lookout for new material being released throughout the summer. Check out Blaklez's "Don't Be Scared" below.