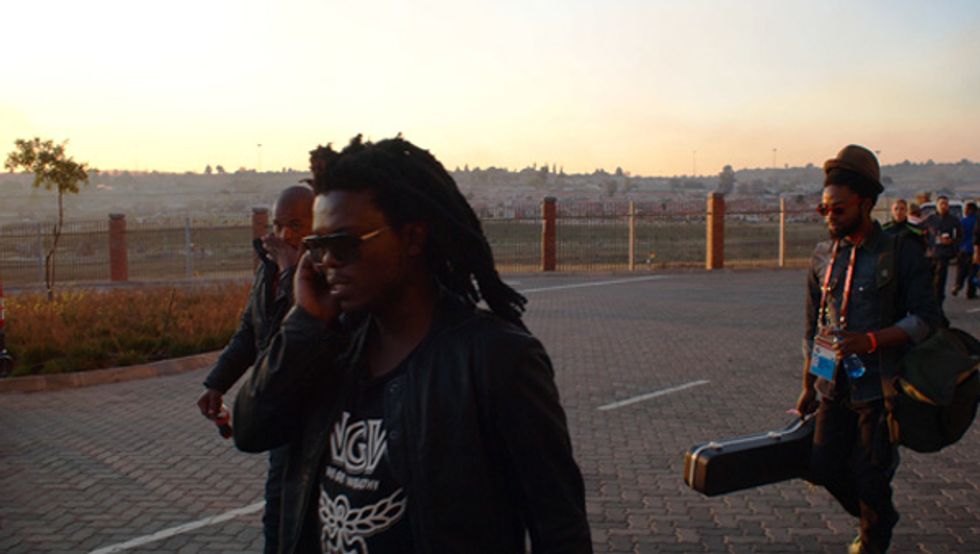 ---
Unreleased BLK JKS material! Just after midnight seems like the most auspicious time to be releasing this rarest of birds--an instrumental dub edit of a never before heard track by South African rock experimentalists BLK JKS--into the New York night. The session/composition is called "More Afrika (MRE Edit)" and comes our way by kind permission of Lee Harrison of the Midnight Rockers Express soundsystem (who was present at its creation). The track originated from a jam session by the JKS in which they were intending to supply parts for a project by tech-house producer Osborne, a follow-up to a noted EP of his called "Afrika," hence the working title here as "More Afrika"  (Osborne earlier that year had remixed the band's "Mystery," which became a top 12" pick at London's Phonica record shop and tipped by tastemaker DJ's such as Joe Goddard of Hot Chip). MRE was then asked by the JKS management to re-work a minute-plus section from the session into something sounding more like a finished record so, as Lee relates:
We pulled the jam apart and put it back together into this dubbed-out groove which stayed labeled in the files as "More Afrika."
And there you have it--straight from the MRE dub-cutter to god's ears (and now yours).  Stream the track below via Okayafrica's soundcloud page and imagine the desert dub goodness that could yet result if the JKS apply a similar approach to their recently tipped forays into Mali rock via collaboration with Vieux Farka Touré. 2013 be good to us.