Ask any house head worth their money for a top ten list of the genre's greatest songs and Nick Holder's "Summer Daze" is sure to feature. The song came screaming into the 21st century in the early 2000s, and has remained a permanent fixture on dance floors and playlists across South Africa and the rest of the world. If it were possible to synthesize the feeling of a South African December, it would most likely sound like the racing percussion and twinkling piano keys on "Summer Daze."
Twenty years after its release, the song's influence can't be overstated. In the same way you can't imagine hip-hop without "Juicy" or "C.R.E.A.M," "Summer Daze" is a song that has ironed itself into the history of modern-day house music. Recently, "Summer Daze" has seen something of a return in contemporary South African music.
In 2019, R&B artist Ayanda Jiya interpolated the song for her breakthrough hit "The Sun." "'Summer Daze' is my all-time favorite house song. It's a classic that most of us love and I wanted a sample most people were familiar with," says Jiya in an interview with OkayAfrica.
---
"'The Sun' is a song about resilience. Life has so many challenges, and sometimes it's easy to feel like there's no way out: that there is no hope for a better day. The song speaks of seeing a better day," she adds.
Ayanda Jiya - The Sun (Official Music Video)youtu.be
Similarly, in 2018, Botswana-born South Africa-based neo-soul singer Mpho Sebina released "Slip Away," a bare-as-bones neo-soul rendition of Pat Metheny Group's song of the same name, the same song Nick Holder sampled for "Summer Daze."
"Ever since I was a teenager, I've loved 'Summer Daze,'" Sebina tells OkayAfrica. "Whenever I'd listen to it, I'd be transported to a state of bliss I can't quite describe. I wanted to re-interpret the song and do something with it that hadn't been done before."
Mpho Sebinawww.youtube.com
The most recent interpolation of "Summer Daze" comes in the form of AKA's "Energy." Released in May (as part of a trio of singles), the song sees the rapper employ a laconic flow. "Energy" also makes use of the same drums found on the song "Amen" from his third studio album Touch My Blood (2018).

The lyrics are largely forgettable ("My breakfast is cold, cold, cold, I handle my business") as AKA uses his time to address real and imagined slights: haters, the temperature of his breakfast, and his work ethic. Most of the song's heavy lifting is done by the sample. A bit of the real estate on the song's YouTube comment section consists of people making mention of the fact that it samples "Summer Daze."

This is nothing new. Since his 2014 sophomore album, Levels, AKA's has been using samples of some extremely recognizable mainstream-dance or house hits to build his records. "Kontrol" (which was the first song that introduced us to the rapper's hip-house hybrid) samples "Mma We" by South African house legend Jerah. Similarly "Amen" contains a sample of "This is Goodbye" by Hollis P Monroe, and "Pressure" samples "Drop The Pressure" by Scottish electronic musician Mylo. These songs, and many others he sampled, first made their way to South Africa in the early 2000s through house compilations like Soul Candi Sessions, Definition of House and Glenzito House Avenue.
AKA - Energy (Official Audio) ft. Gemini Majoryoutu.be
Although some of these songs weren't necessarily produced by South Africans, the fact that South Africa is the "house music centre of the world" means they enjoy a popularity here unlike anywhere else in the world.

The same is true of "Summer Daze." The story behind the Canadian house legend's 2001 classic is a tale of what happens when the perfect sample falls into the right hands. But, beyond that, it's a story that illustrates the alchemical nature of music and sampling and influence.
"The funny thing about 'Summer Daze' is that it almost never got released," says Nick Holder to OkayAfrica. "I sat on that sample for so long I thought I'd never end up using it. And even when I did release it, I had no idea it would ever be that big."
How did the song move through the decades to become one of the greatest house songs ever made?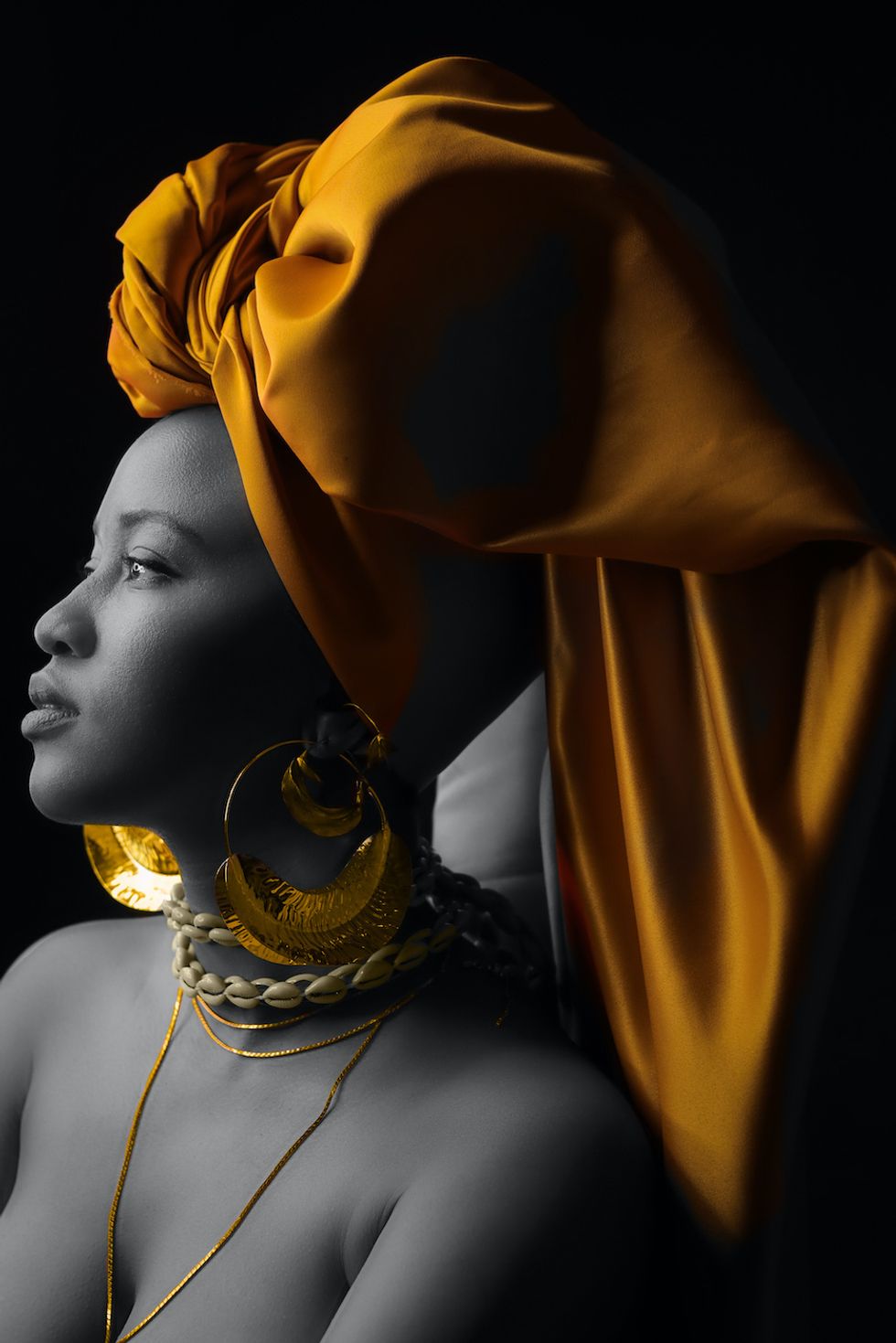 "I wanted to re-interpret the song and do something with it that hadn't been done before," says Mpho Sebina. Photo by Bornaking Studios.
The Summer of 1989

It starts in 1989 with the release of the Grammy-winning album, Letter From Home, by the American contemporary jazz group Pat Metheny Group. With 12 tracks in total, Letter From Home features an infectious blend of bossa-nova percussion, samba, jazzy rhodes sections, and wailing bass guitar licks. The album's apotheosis arrives on the B-side's penultimate track, "Slip Away."
Lead by the acoustic guitars of bandleader Pat Metheny and the piano melodies of Lyle Mays, the song is spearheaded by the onomatopoeic humming of guitarist Pedro Aznar. For the duration of the song, Aznar hums indiscernibly to the beat. You don't understand what he's saying, but then again you don't have to. Something about his vocal riffing seems otherworldly; as if he were the medium for something that exists beyond the senses to communicate some message of unspeakable joy and love. Or is it longing?
The Summer of 1998
In 1998, a library in Holder's neighborhood was giving away some records. "I flipped through some covers and started taking a bunch of them at random. I just figured I'd play some of them back home and see what I could sample once I'd run them through my record player."
Nick Holder - Summer Dazewww.youtube.com
If sampling seems like a rarity in house music now, the practice was all too common during the 90s and early 2000s. Nick Holder was no stranger to sampling. In 1997, he dropped his debut album One Night In The Disco. The sprawling nine-track album featured his then-characteristic brand of sample-heavy, disco-influenced house music. His liberal use of samples was incidental more than it was intentional. "Around the time I made One Night In The Disco, I was running my own label DNH. I'd already released quite a few successful singles by that time, so a German label called !K-7 approached me and specifically asked if I could do an album full of disco cuts."
He finished the album in two weeks. "The Miami Music Conference was going on around the time I produced [the album]. I remember because all my friends went and I stayed behind to finish the album. When I handed the final version I told the label they'd have quite a few samples to clear," he laughs.
"The one thing I regret was not going to South Africa when 'Summer Daze' was released," he says. "I was touring quite extensively at the time. So, I just couldn't go. I just didn't have the time. But I also had no idea how big I was there. The house scene over there reminds me of Canada's golden age in the '80s. You hear house music in cars, elevators, television, radio. It's the craziest thing ever."
His next hit, 1999's "Da Sambafrique" sampled "Sambafrique" by American jazz artist Dave Matthews. "I'd initially released it through my own label," he says, "but then label NRK [a UK-based label] approached me to license it." The song blew up even further and started getting licensed on a lot of compilations but Nick Holder ended up getting sued for it.
"The guy I sampled was completely pissed off," he laughs. "I can't even begin to tell you how angry he was."
With all of this unfolding, Nick Holder wiped the dust off the records he found from his local library and stopped on a song called "Slip Away" by the Pat Metheny Group. Like he did with "Da Sambafrique," he took large parts of the jazz-rock number and sped it up. Suddenly, the percussion sounded more pronounced, the keys more distinct and the song (which could easily have been mistaken for muzak if it were played in an elevator) had the feeling of a house song.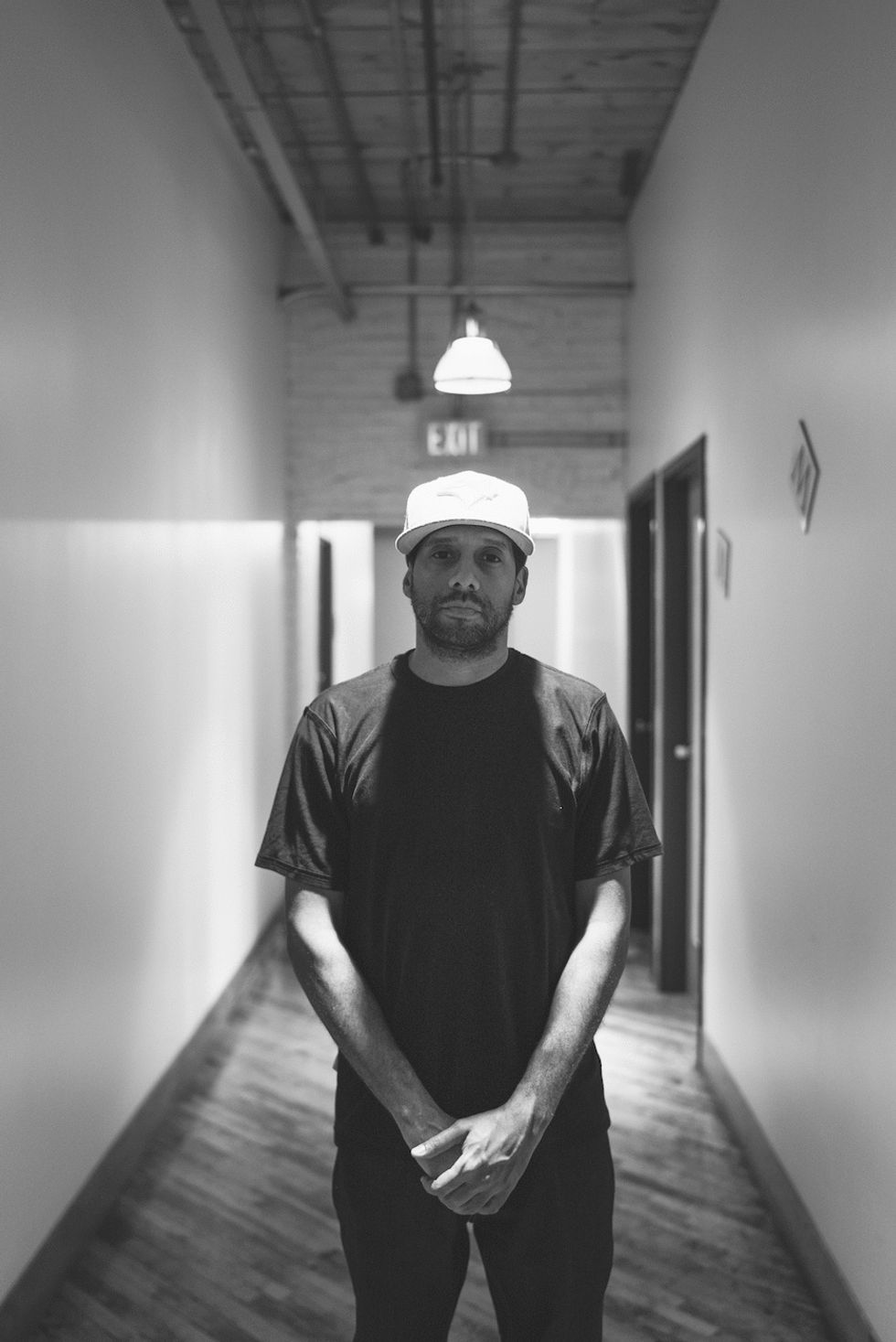 "The one thing I regret was not going to South Africa when 'Summer Daze' was released," says Nick Holder.Photo by Alex Chan.
Still, he wasn't convinced he had a hit record.
"When I released the vinyl with 'Summer Daze,' there was a song on flipside called 'Slow Motion' that I thought would really take off. It had a Fela Kuti sample and, if anything, I thought that was going to be the song," he says.
Let's get the obvious out of the way: "Summer Daze" sounds a whole lot like "Slip Away." In fact, if you were to play both records next to each other, it would be easy to think the former is a remix of the latter.
But you'd be wrong. Holder's style of sampling brings to mind hip-hop producer Madlib, who also has an ear for the perfect loop. One of the self-described loop digga's biggest talents is knowing when to chop a sample and when to leave a loop as is. Like Madlib, some of Holder's earlier sampled work seems to be anchored in the belief that there's no reason to chop a perfectly good loop.
Besides, Holder imposes enough of himself on the sample (filtering, adding deceptively simple drum work and bass lines) to make the sample his own.
"Summer Daze" eventually led to a lawsuit by the Pat Metheny Group (something Holder has spoken about in previous interviews), but thankfully, the song was allowed to exist. Still, the Canadian house legend has a few regrets.
"The one thing I regret was not going to South Africa when 'Summer Daze' was released," he says. "I was touring quite extensively at the time. So, I just couldn't go. I just didn't have the time. But I also had no idea how big I was there. The house scene over there reminds me of Canada's golden age in the '80s. You hear house music in cars, elevators, television, radio. It's the craziest thing ever."
A Postscript

One wonders if Nick Holder has any idea just how seminal his 2000 release is on this side of the equator. He concludes the interview by sharing a story of his mid-2000 performance in South Africa.
"A friend of mine from Kimberly brought me out to South Africa in mid-2000. It was me, DJ Fresh, Euphonik, and a couple of other local cats. I remember dropping 'Summer Daze' and it was so overwhelming. I couldn't believe that many people knew the song.
"I came back to South Africa a few years later, and I'll never forget this: I'm walking through customs and the guy who checks my passport, scans it then looks at me and at the passport again. I've never met this guy before, but what he said next was so wild.
"'So that's your real name?' the guy from customs asks.
"'What do you mean?' I ask.
'I thought it was a stage name. Anyway, would you mind putting me on the guest list?'"