Premiere: Grimey Cape Town Noise Rap In Dookoom's 'Kak Stirvy'
Watch a dark music video from grimey South African rap group Dookoom.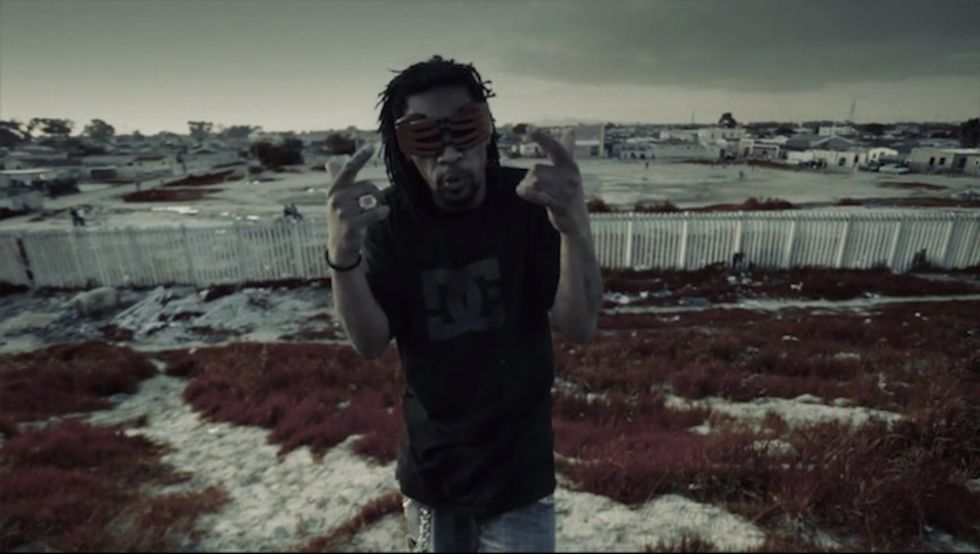 ---
Dookoom is the grimey noise-rap incarnation of Cape Town rapper (and past Die Antwoord collaborator) Isaac Mutant alongside producer Dplanet. The pair present a dark and unapologetic sonic landscape in "Kak Stirvy," a track that sneaks in underneath the skin and bubbles up in an aggressive onslaught. The equally abrasive music video for the song, which was shot in the group's home of Heinz Park, features Isaac Mutant in some Jeremy Scott sunglasses and smoking with his boys, as well as some rather peculiar playboy bunnies. Watch it below and stream/buy Dookoom's 6-track album.