The South Sudanese-Canadian professional basketball player Adut Bulgak is a force on the court. This rookie for the WNBA's New York Liberty stands 6 foot 4 and is known for her 3 pointers.
---
When Yasin Abdur, otherwise known as Dapper Afrika, met the basketball player at an event in Harlem he was mesmerized by her strong energy. He asked if he could style and shoot her. The result is a fashion editorial with clothes from black owned businesses inspired by 80's glam.
Read our Q&A with the basketball star and see the photos below:
Tell us about what inspired this specific style for the shoot?
Yasin, DapperAfrika, was intrigued by me when we first met and he said he wanted to shoot me. I was familiar with his work so I trusted him. I let him do his thing and he came up with these amazing creations. I had a lot of fun along the way!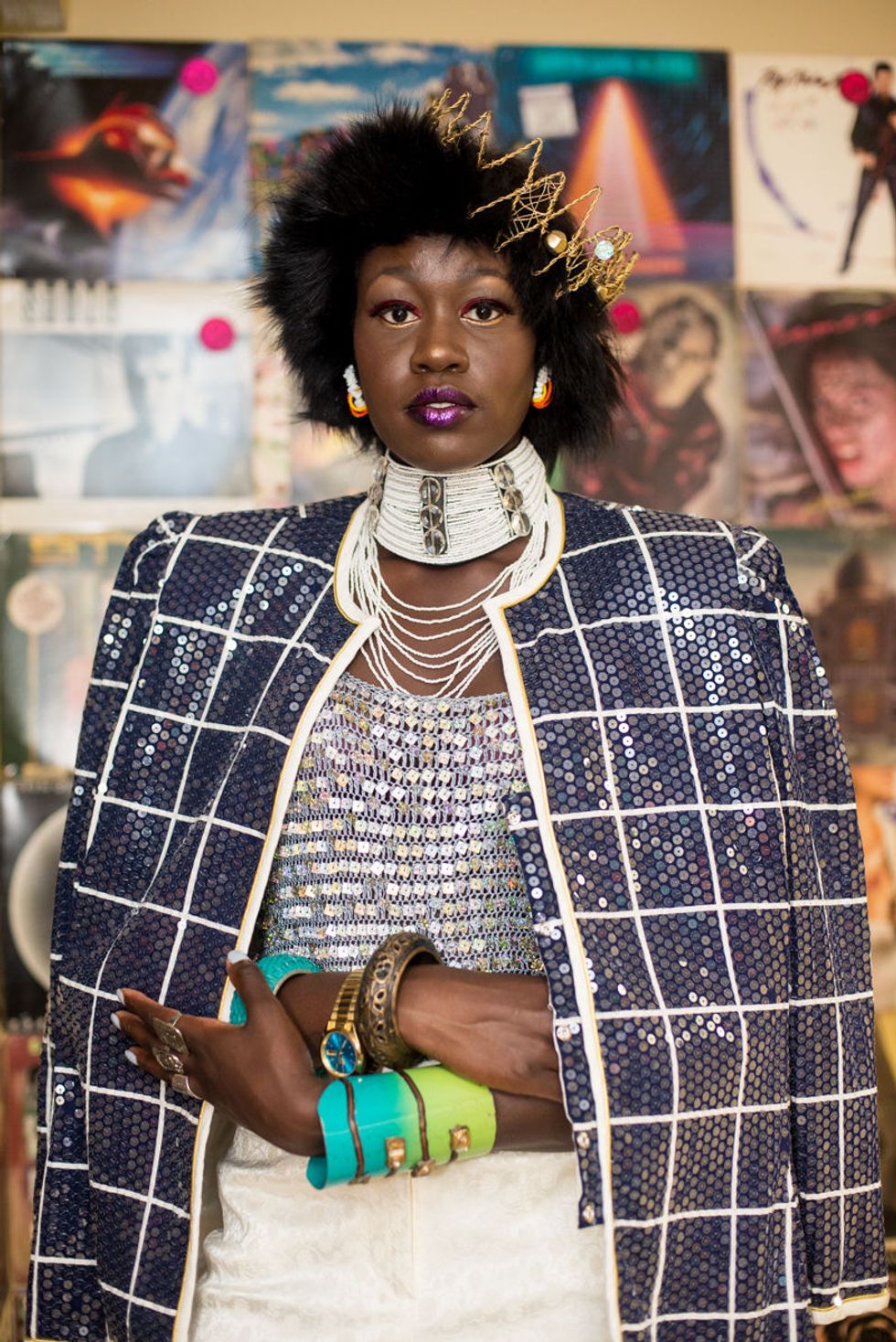 Photographer @elliott_ashby & @noriranemua
How does Sudanese culture inspire your style?
The Sudanese culture inspires my style, in many ways. It's hard to explain. South Sudan is the worlds youngest country—there is a lot of pride that comes with that. I come from a war torn country, yet here I stand in triumph! The Sudanese culture embodies strength and liberty and I'm able to express that through my style and through my game. It's my identity.
Photographer @elliott_ashby & @noriranemua
Do you find it a challenge to be both an athlete and think about style?
I used to find it challenging. In college I didn't care much about the fashion part, my daily outfit consisted of athletic gear, whether that was sweats, a hoodie, tennis shoes, or gym shorts; this was because I didn't have much time! I would go to class, then immediately to the gym for practice, then home right after. Now I am more conscious of what I wear. I plan my outfits according to where I'm going.
Photographer @elliott_ashby & @noriranemua
Does this photo shoot reflect your personal sense of style?
This photo shoot does not express my sense of style, although the outfits did reflect my character! For example, the outfit in which I was wearing the crown was named "the protector." Having many siblings and several of them being younger than me, I've always taken a motherly role with them. I've looked after them since they were younger—making me their guardian and protector, as did my older brothers with me.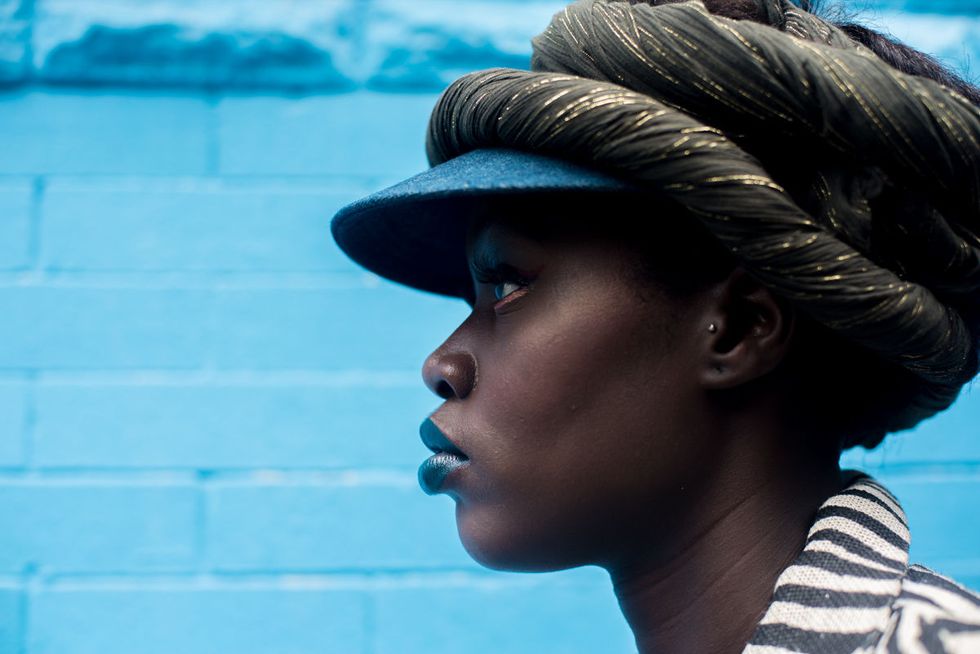 Photographer @elliott_ashby & @noriranemua
Are you able to be fashionable when you play ball?
It's hard to be fashionable when I play ball but the way I express my style is by the hairstyle I have, or the type of shoes I play in. Shoes are a big factor in my style!
Photographer @elliott_ashby & @noriranemua
Photographer @elliott_ashby & @noriranemua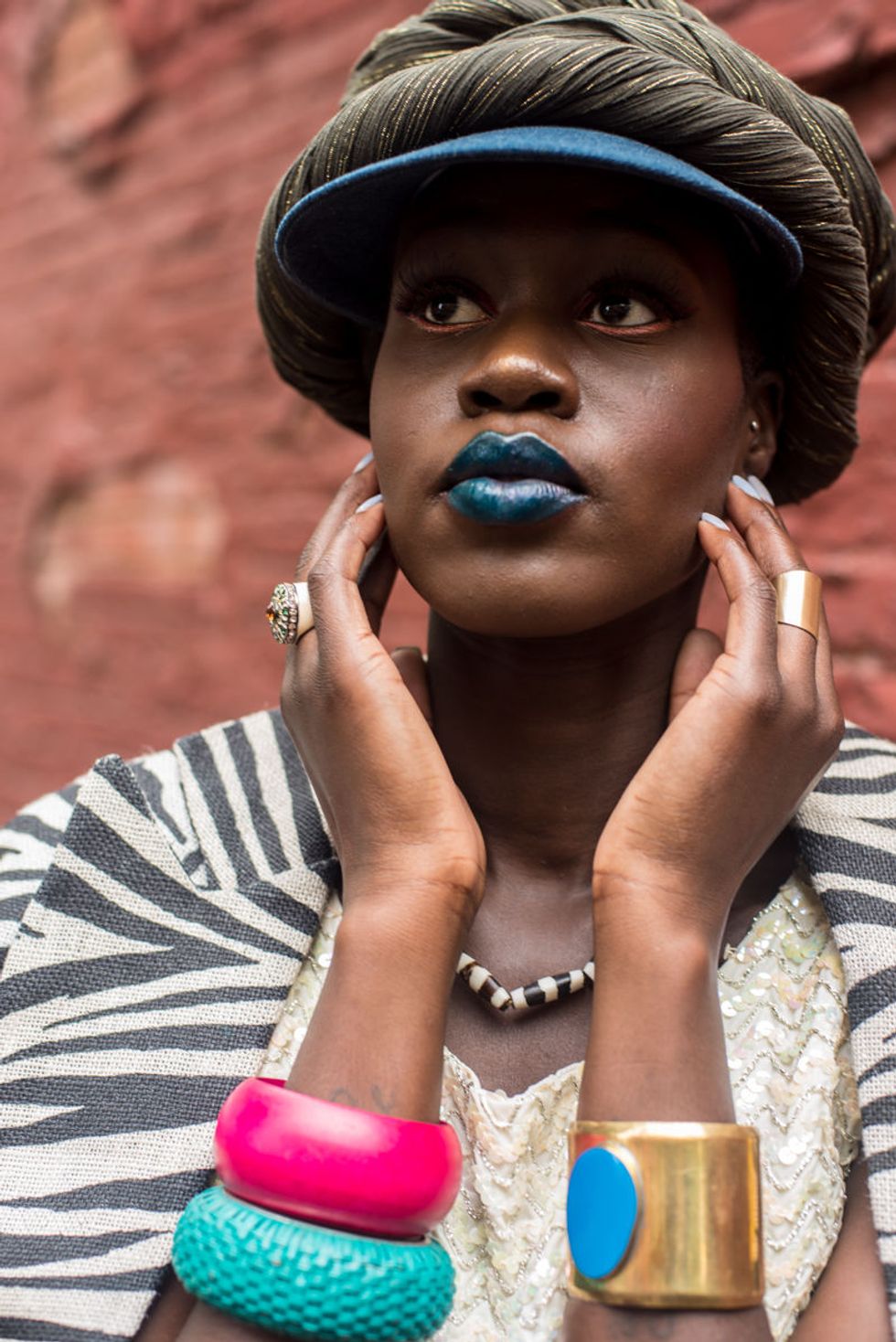 Photographer @elliott_ashby & @noriranemua
Photographer @elliott_ashby & @noriranemua
Photographer @elliott_ashby & @noriranemua
The credits:
The DapperAfrika Experience
Featuring
WNBA Liberty Player
South Sudanese Goddess
Adut Bulgak
Directed + Styled by
Photo by
Clothing