Premiere: Sebastian Rochford x Spoek Mathambo x Jaelee Small
Spoek Mathambo jumps on an experimental electronic beat by Sebastian Rochford.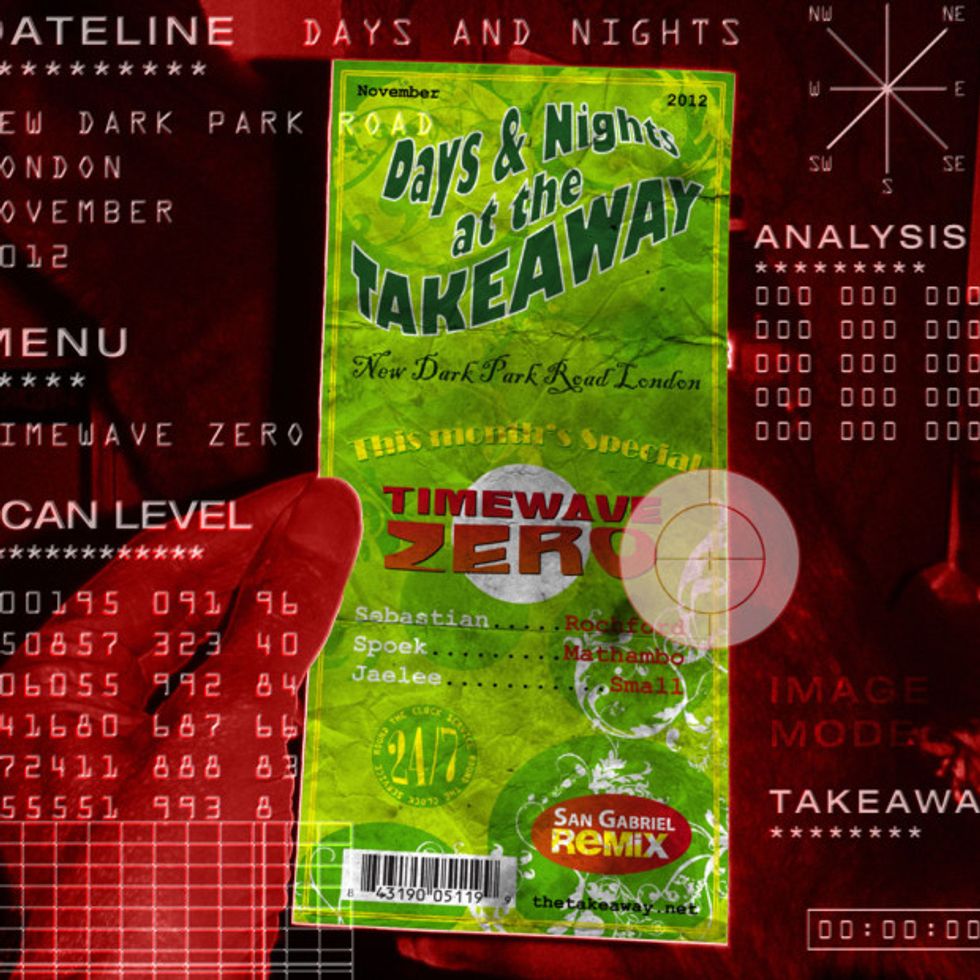 ---
Spoek Mathambo hops on a buzzing-bass, time travel concoction from UK's Sebastian Rochford (of Polar Bear). Accompanied by vocalist Jaelee Small, the afro-futurist emcee drops some standout, surrealist verses over the experimental electro beat. Stream "Time Wave Zero" below, released as part of Seb Rochford's singles club Days And Nights At The Takeaway. Buy the single on bandcamp, which also includes a remix by San Gabriel.