In our 'Spotlight' series, we highlight the work of photographers, visual artists, multimedia artists and more who are producing vibrant, original work. In our latest piece, we spotlight Akintayo Akintobi, a Lagos-based Nigerian impressionist painter who creates bold paintings inspired by Yoruba symbols and motifs. Read more about the inspirations behind his work below, and check out some of his stunning paintings underneath. Be sure to keep up with the artist on Instagram and Facebook.
---
Describe your background as an artist briefly and what led to you creating art.
I discovered my talent at the age of 7 through the drawing of cartoons and comic action figures. When the time came to pursue a career in higher institution, it wasn't a difficult decision to make as I had already developed a keen interest in art. I decided to study Fine Arts at Obafemi Awolowo University in Nigeria for four years and obtained a B.A/ED (Fine Arts) specializing in painting. I have been participating in art exhibitions and competitions within and outside of Nigeria.
What are the central themes of your work?
As an impressionistic painter, over the years I have drawn my inspiration as an artist from African cultures, human emotions, unique behaviors and reactions to situations in my environment and society. The impact of these dynamic reactions has enabled me to comprehend why and how people live and react differently to situations in my society, especially the Yoruba people. Sometimes I incorporate traditional Yoruba motifs or symbols within an array of irregularly shaped fragments of color to showcase my identity. Just as people react differently to situations in my society, so do people react differently to color. Over the past few years I have adopted the use of vibrant and brilliant colors.
Describe your evolution as a visual artist.
I started painting professionally in 2013. I discovered that there was something significant missing in my painting, I painted strictly to attain beauty and resemblance in my artworks. In order to broaden my scope and strengthen the depth of my art, I made up my mind to study the works of professional both western and Nigerian artists. Afterwards, I was privileged to work with an astounding Nigerian artist named Jonathan Imafidor. I spent some months working with him as his apprentice as we embarked on a self-imposed artistic adventure which influenced my use of Yoruba motifs/symbols, patterns and brilliant application of colors.
What would you describe as your best work thus far?
My best artwork so far is a painting I made recently this year titled "Ayé-ko-òótó" which translates to "the world rejects the truth". I consider this as my best work so far because of the rich content and message which can be understood across the world.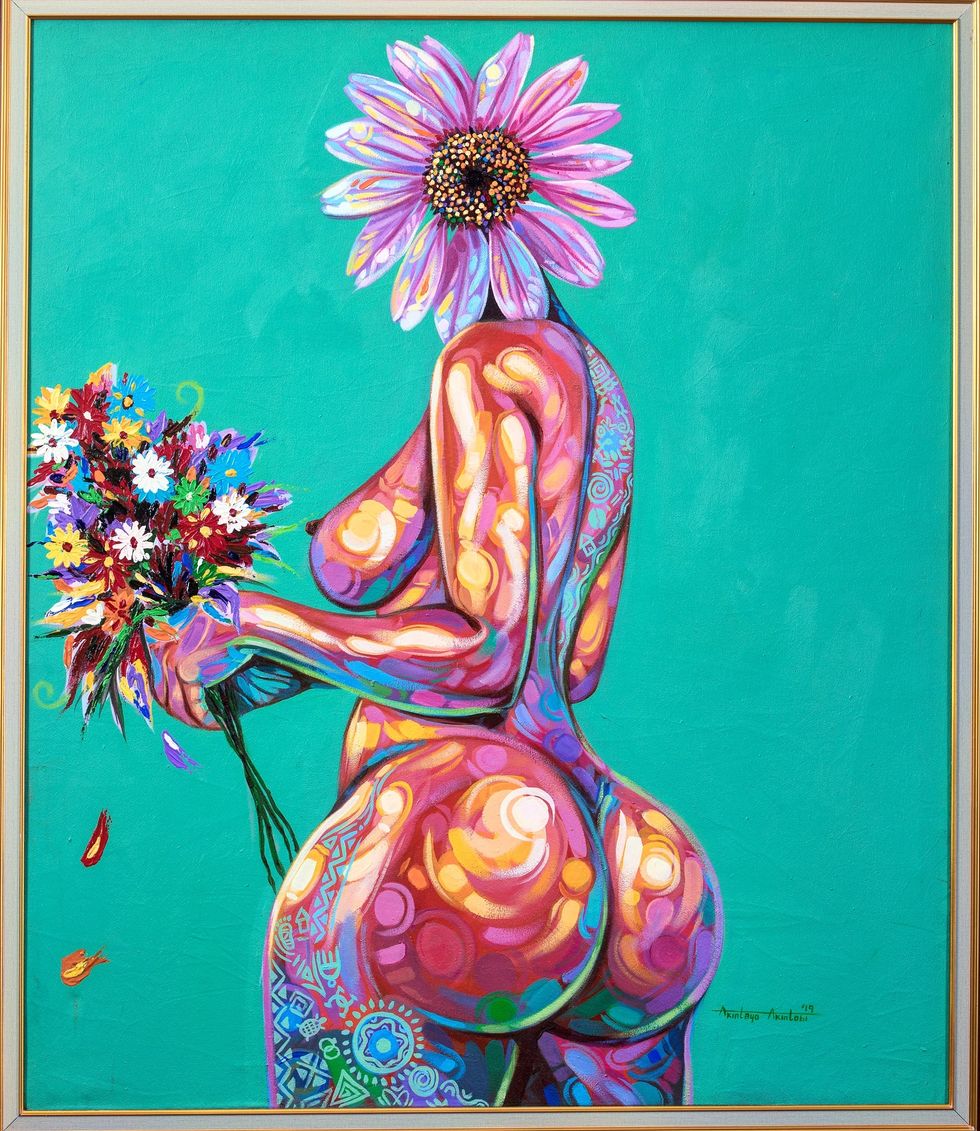 EyiwunmiImage courtesy of Akintayo Akintobi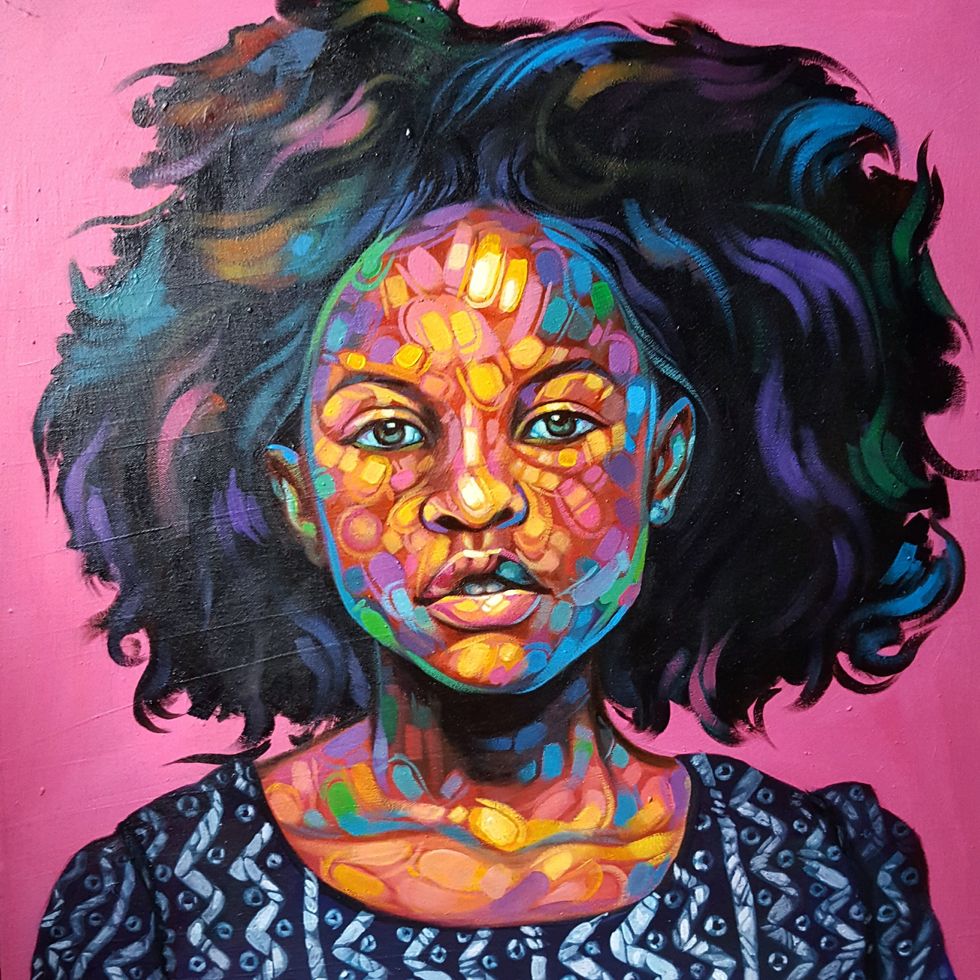 OmotokeImage courtesy of Akintayo Akintobi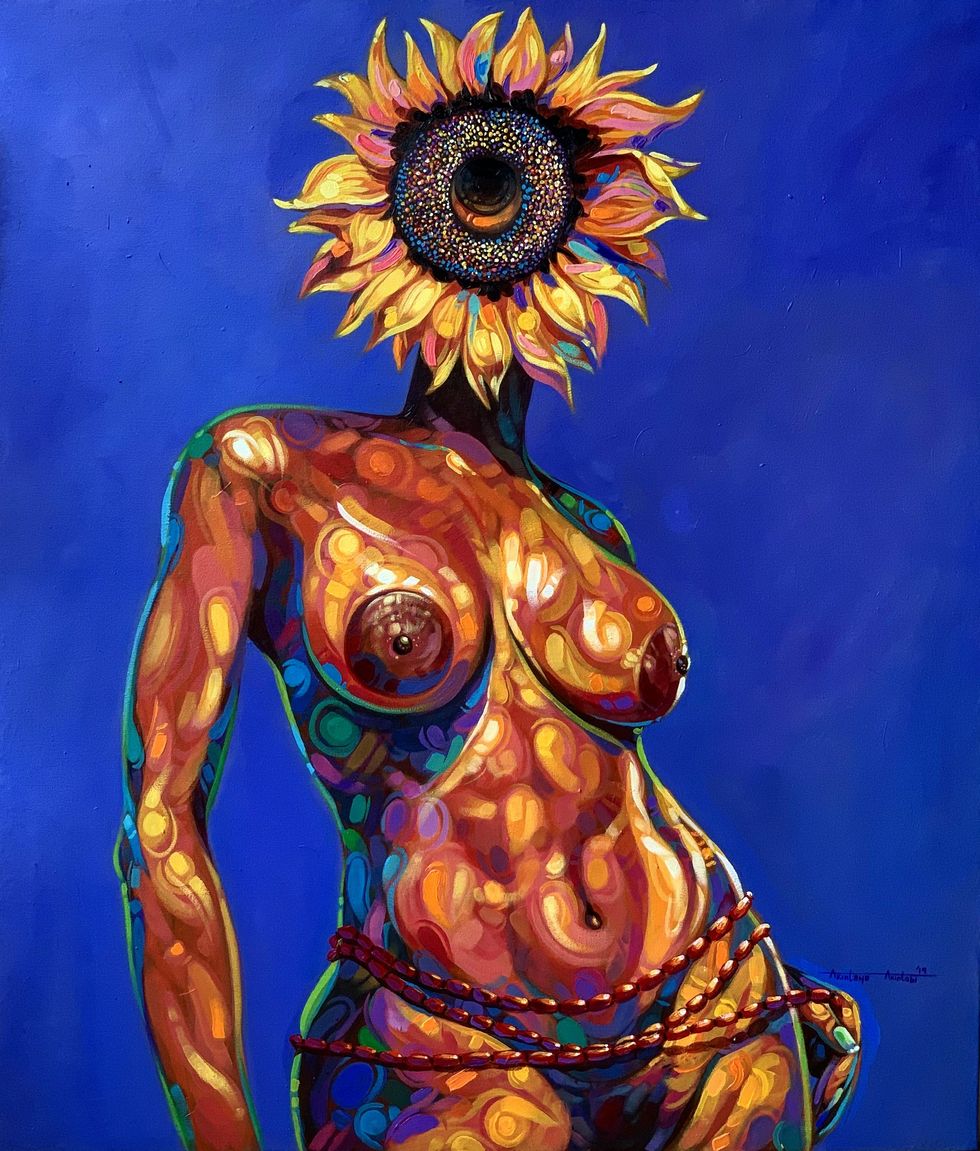 My NectarImage courtesy of Akintayo Akintobi
Lady BlueImage courtesy of Akintayo Akintobi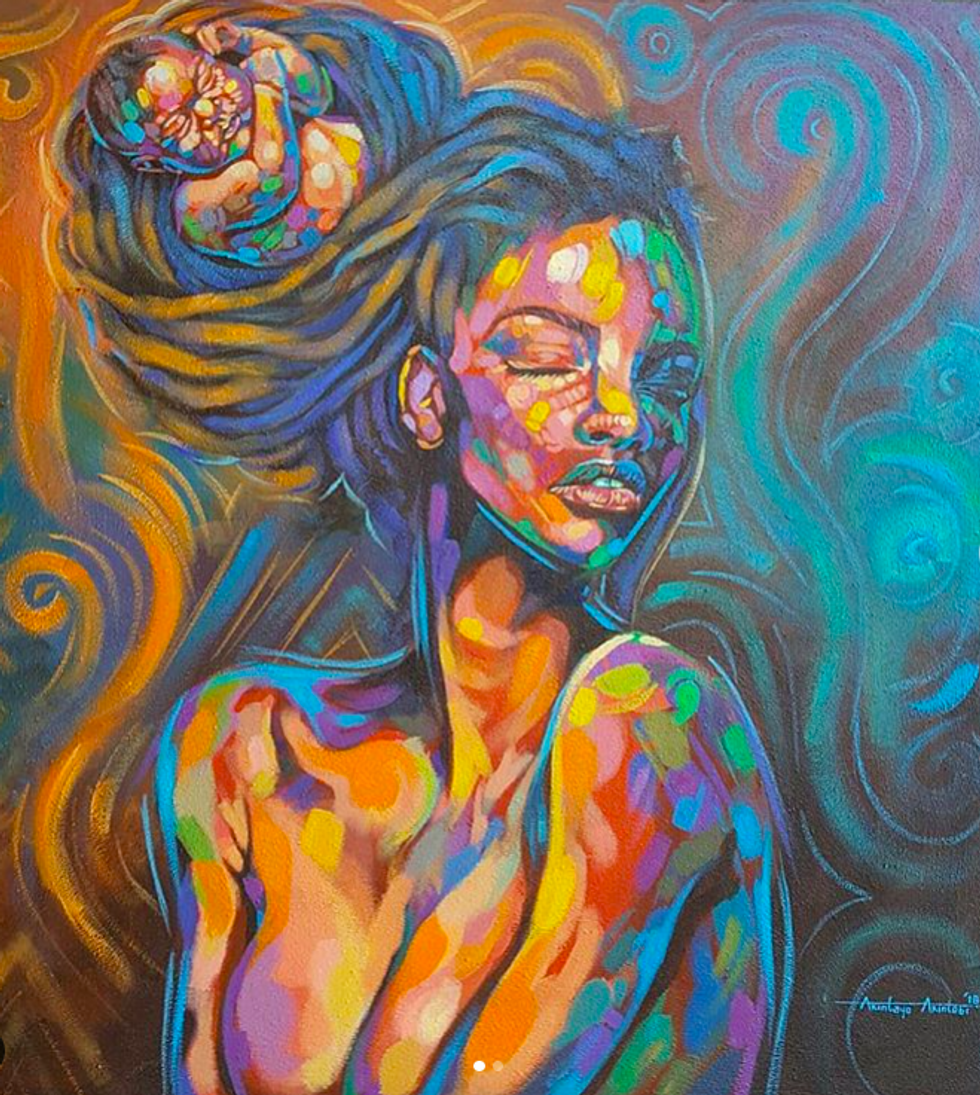 Unbreakable BondImage courtesy of Akintayo Akintobi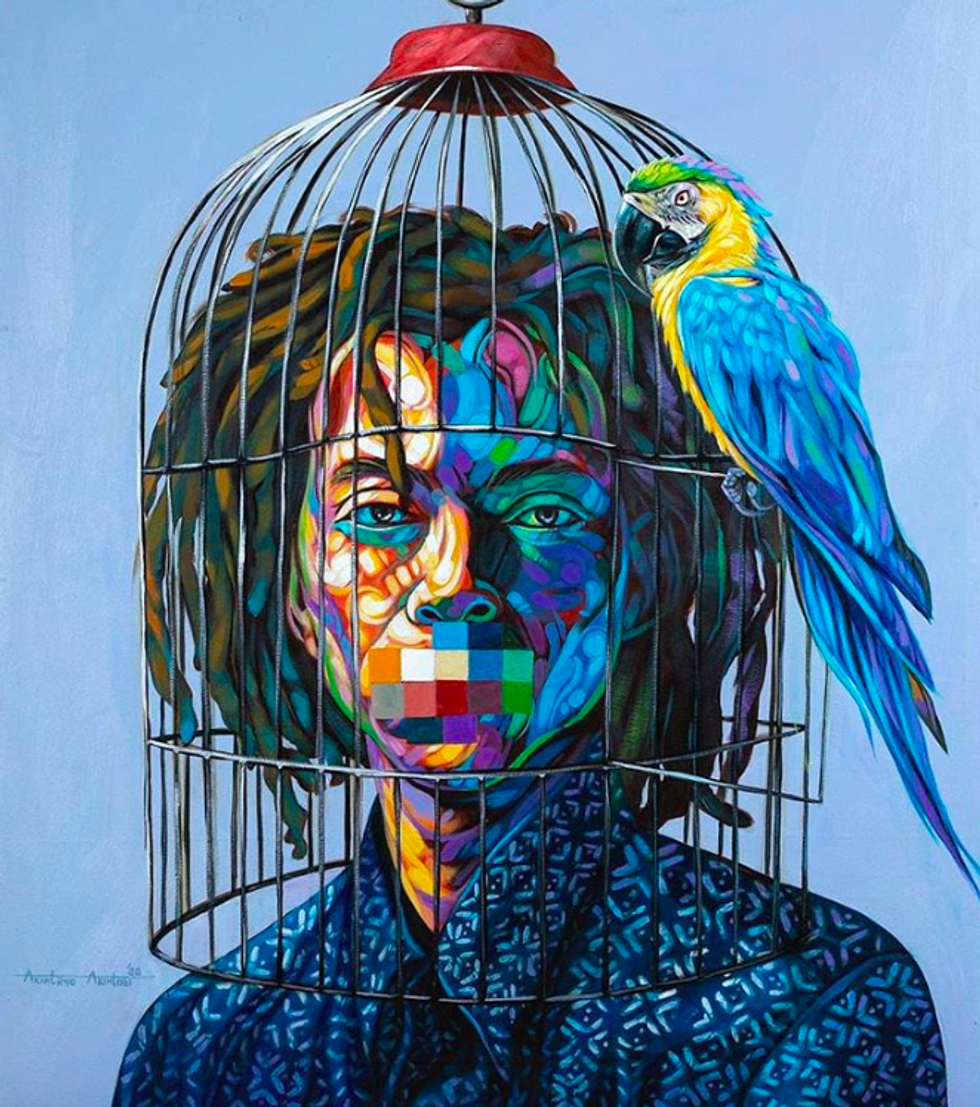 Ayé-ko-ootó (The world rejects the truth)Image courtesy of Akintayo Akintobi