DRC Street Musicians Staff Mbongwana International In Studio
Staff Mbongwana International, the new band from ex-Staff Benda Bilili leader Coco, preview rehearsal material and announce plans for a summer 2014 tour.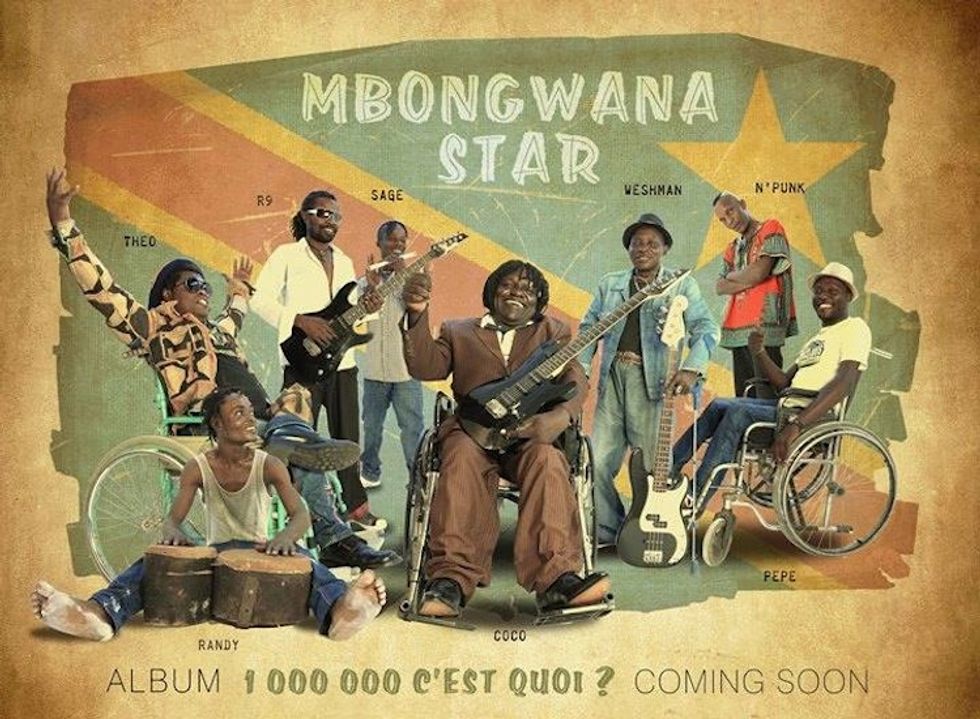 ---
Staff Mbongwana International is the latest project to come out of the split of DRC street band Staff Benda Bilili, the subjects of a Cannes-selected documentary focusing on group members' physical disabilities and unbarred DIY approach to making music. Staff Bilili's Coco Yakala Ngambali and Theo Nzonza Nsutuvuidi front the new afrofunk-rock outfit along with strong support from percussionist Randy Makana Kalambayi, who contributed to Staff Benda Bilili's sophomore album Bouger Le Monde. We recently spotted the new Staff incarnation is back in the studio and already previewing new rumba-influenced material. The band will be touring their forthcoming 1 000 000 C'est quoi? later on this year. In the meantime, check out a full acoustic rehearsal of their latest effort "Mandongo" and take a look at some shots from day one of recording below. For more from Staff Mbnwana International, catch this rehearsal featuring all original material performed in Kinshasa over here.