A relic dating back to ancient Egypt has been recovered after being smuggled out of the country, BBCreports.
---
The artifact, a cartouche of King Amenhotep I, has been returned after being put on auction in London. Shaaban Abul Gawad, general supervisor for the retrievied antiquities department in the ministry of antiquities tells Egypt Today that it was recovered after tracking it down on international auction websites. They then took the necessary steps to stop the sale and have the listing be removed.
It's unclear how or when this relic was taken out of Egypt, as it was previously displayed at the Temple of Karnak in Luxor—a frequently visited tourist site.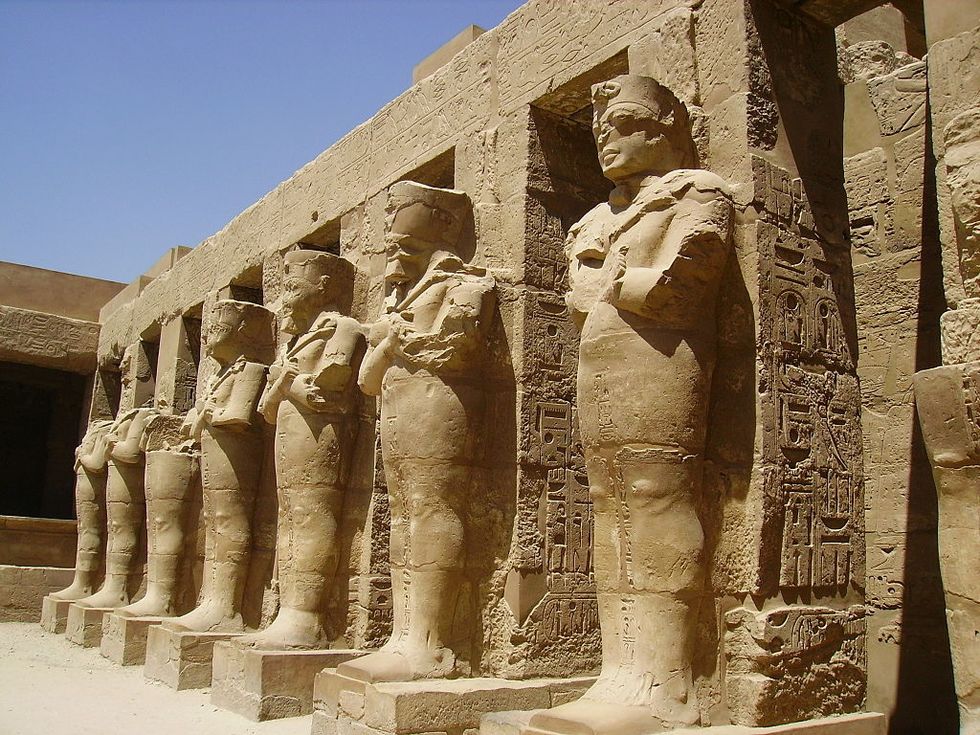 The cartouche of King Amenhotep I was previously displayed at the Temple of Karnak in Luxor, Egypt, pictured above.Photo via Wikimedia Commons.
In an effort to stop the smuggling of its most prized treasures as of late, the ministry collaborated with the country's foreign ministry, the embassy in London and British authorities to track down the relic. The embassy initially received it this past September.

Egypt is another African country making a statement on the repatriation of art and artifacts that belong to them. The country says that it will no co-operate with foreign museums on ancient Egypt unless smuggled art has been returned, BBC adds.
The only casing stone from the Great Pyramid of Giza to be exhibited outside of Egypt will be at the National Museum of Scotland, opening February 8. This is the first time it will be open to the public for viewing since 1872.