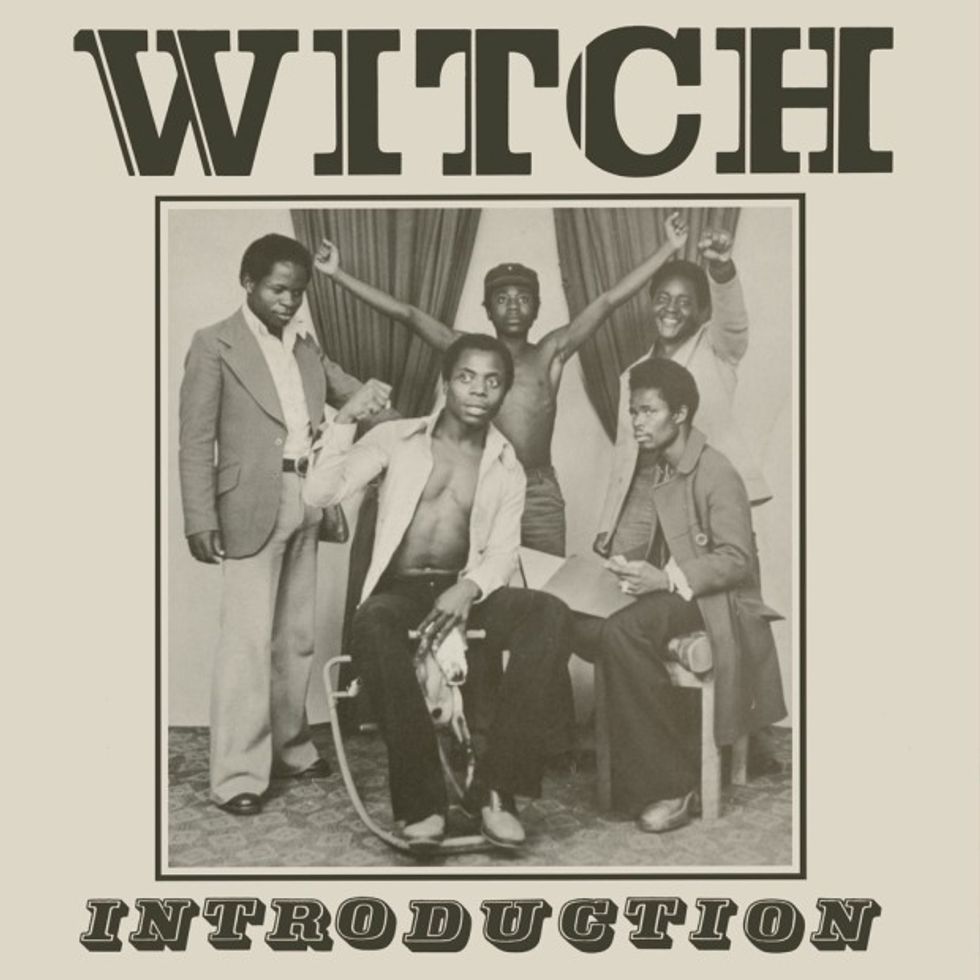 ---
Zamrock emerged in 1970s Zambia out of the dual influence of Jimi Hendrix's acid guitar and James Brown's funk. Lusaka-based ensemble WITCH were one of the young scene's most popular groups coupling experimental tendencies, fuzz guitars and psychedlics grooves with traditional Zambian rhythms.
Introduction/In The Past (1972) are WITCH's self-produced initial albums which happened to be released in tandem with the birth of the commercial Zambian recording industry. The garage rock-leaning tracks coupled with singer Emmanuel "Jagari" Chanda's English croons marked the beginning of the group's five-year span as Zamrock's driving force.
Now-Again Records has released the complete works of WITCH — five albums and rare 7" tracks presented as a 4CD box set and 6 LP box-set coupled with extensive liner notes detailing the unknown musical history of his Zambian ensemble. Grab the excellent Zamrock release and stream Introduction/In The past in their entirety below.