On an unremarkable Saturday in mid-December, the Habour Point events centre—a large, prominent events arena tucked away in the heart of Lagos, Nigeria's highbrow area of Victoria Island—felt calm. On the following day, Sunday, December 18th, thousands of young Nigerians will flock to this arena to attend Nigeria's biggest streetwear event, Street Souk. But in the meantime, a wedding is ongoing. In one of the four tents set up close to each other and inside the three unoccupied tents handymen are hard at work, setting up stalls, nailing up wood, spraying on polish, raising up signs, and getting ready for the events of the next day. There was a sense of quiet anticipation in the air, one that a wedding, or a series of constructions—no matter how loud—was unable to disrupt.

Since it launched five years ago, Street Souk has had upwards of four thousand young Nigerians in attendance. Over 100 stalls set up shop to sell homemade Nigerian streetwear products. The event has doubled as a gathering space for young, creative Nigerians to connect and network. Founded in 2018 by 23-year-old creative Iretidayo "Ireti" Zaccheaus, Street Souk has become one of the country's most anticipated end-of-year events. And to pull off an event of such scale, there are a lot of moving parts, operating at lightning speed.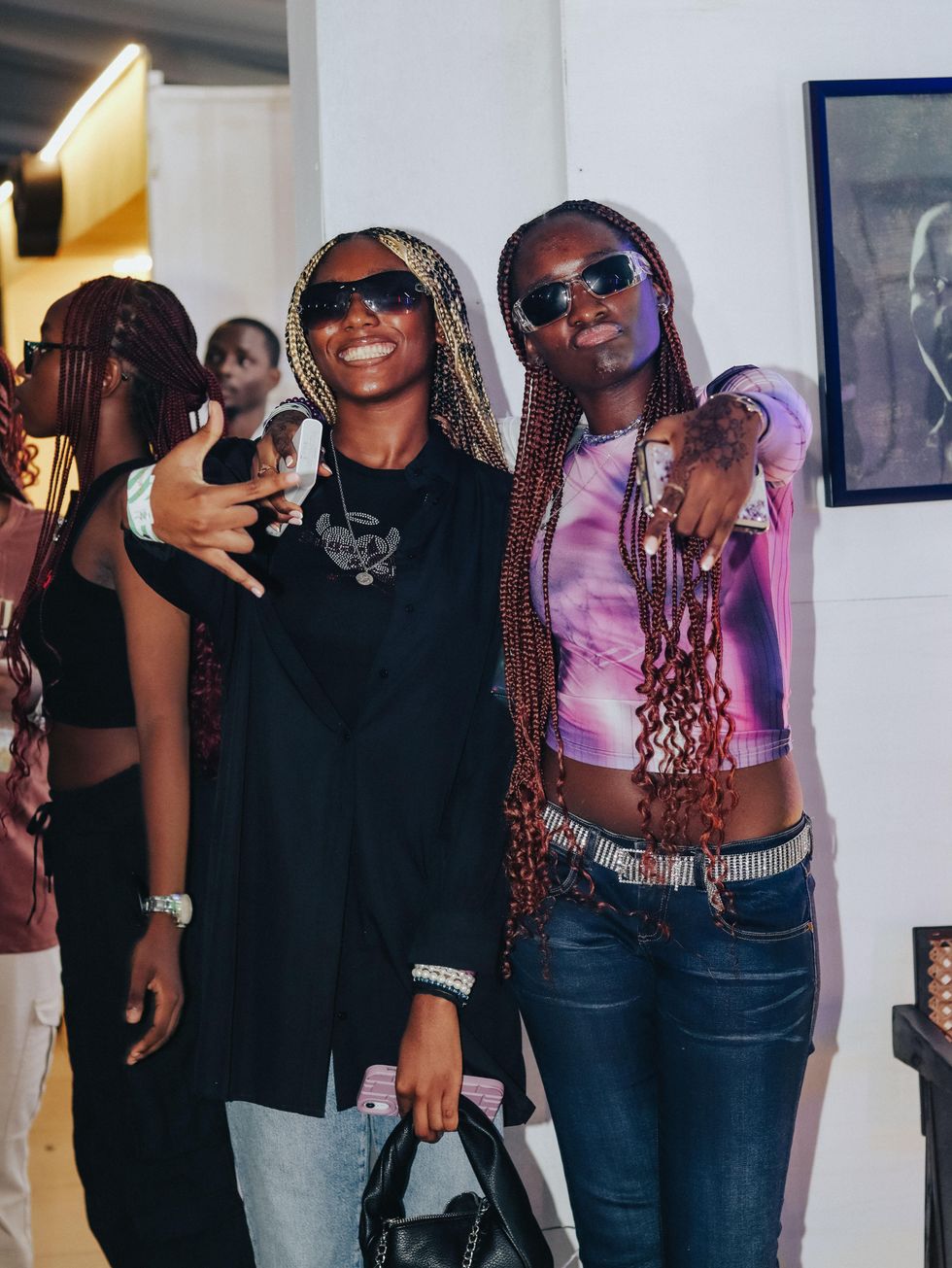 Photo By Adedamola Odetara for OkayAfrica
When Ireti arrives at Habour Point on the day before the main event, it is already evening and she barely has time to chat. She had spent the afternoon shooting promotional photos for the partnerships she developed this year with select, homegrown brands. Each year, Ireti develops this sort of partnership in a move she considers crucial to the ethos of Street Souk's mission—to provide a solid ecosystem for Nigerian streetwear culture to thrive. Her hair is in long, thin blonde braids and she is spotting her signature baseball cap and dark-shade sunglasses. She is wearing an armless shirt with the late Virgil Abloh's face on the back—a tribute to the now-deceased creative powerhouse who endorsed Street Souk's missions in its very early days—and baggy knee-length shorts. Her fingers spot a variety of rings and her teeth glint from her signature gold grills. What is, perhaps, more impressive than her sense of style is the fact that Nigerian streetwear brands make up almost everything she is wearing. This is at once a testament to the incredible work Street Souk has done in legitimizing and integrating Nigerian streetwear brands, a market previously reserved only for second-hand or imported streetwear products, into mainstream fashion circles.
Ireti has cited her brother Teezee, the renowned Nigerian rapper, as one of the earliest inspirations for her love for streetwear; a love that would lead her to discover and become a part of online streetwear hubs like Hypebeast and Facebook forums. "In year 7, my friends Alex, Ore, and I started a streetwear blog called Rejuvenation of Swag. From then on I was researching and learning about A$AP Rocky, Pharrell, Virgil [during his] Pyrex era, and Odd Future," she told OkayAfrica. "Those were my earliest memory of falling in love with streetwear."
Photo By Adedamola Odetara for OkayAfrica
This love would follow her for most of her life and would inspire her to set up a streetwear brand after returning from her mother's annual fashion souk in the bustling city of Lagos (which she also calls home.) Her experience at her mother's street souk exposed a generational gap she knew Street Souk could accurately fill. Her mother's fashion souk catered to an older audience, and hers would capture the attention of the younger generation.
Ireti spends Saturday killing multiple fires. Delivery is running late, someone has parked at a prime spot where Street Souk paraphernalia is set to be mounted, and an artist who was set to design and create a Street Souk statue bailed at the last minute. Amidst all of this, though, Ireti maintains a firm sense of zen. This is perhaps because she now has more people on her team: a Project manager, a publicist and a personal assistant for instance. "These were things I typically had to do myself in the early days," says Ireti. "With age you know that you need to learn to delegate."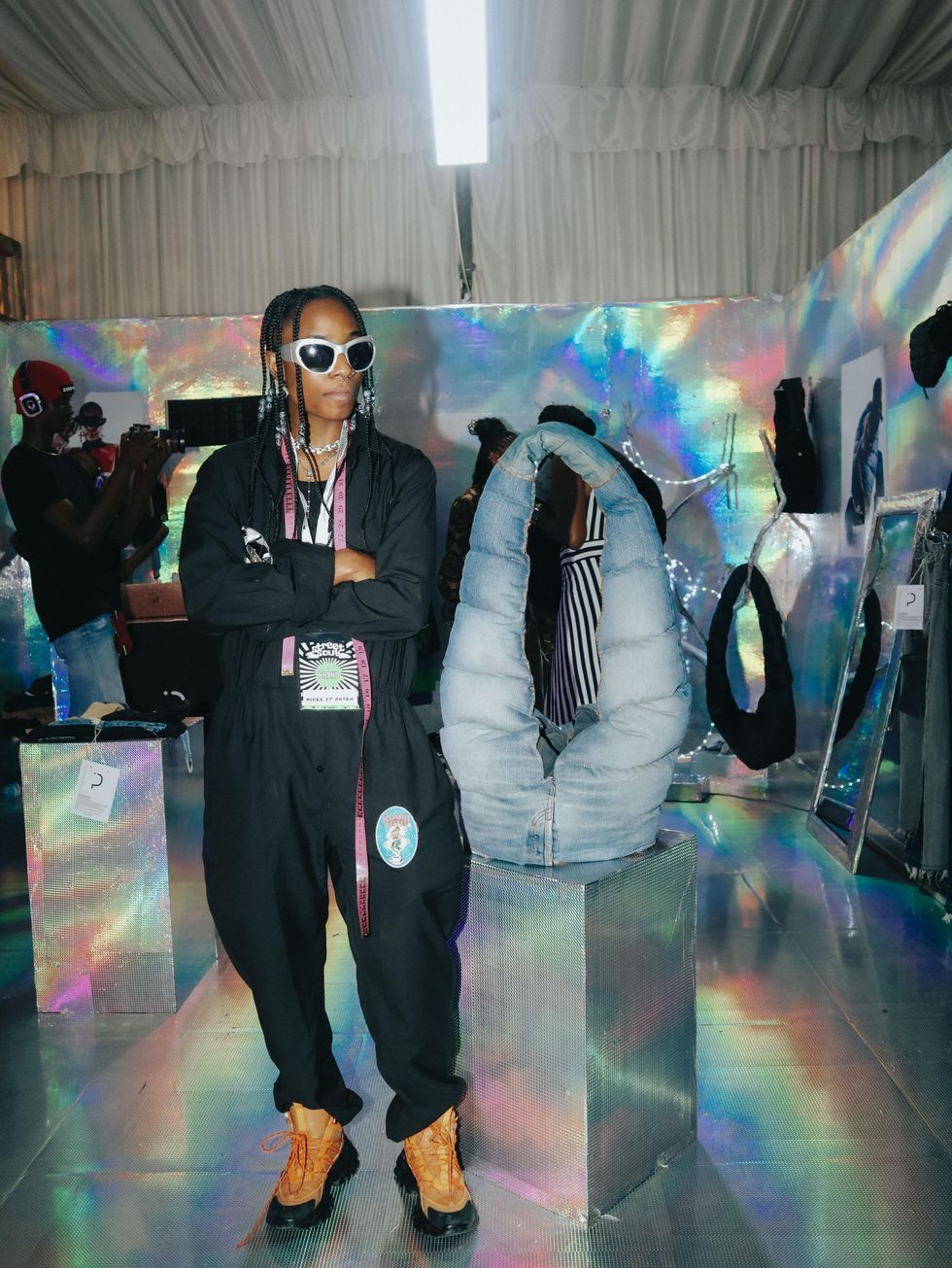 Photo By Adedamola Odetara for OkayAfrica
On the day of the event, Habour Points starts filling up by midday. The road leading up to the events arena is quickly choked full of cars dropping off event goers and cabs trying to make their way out of the narrow street. Young Nigerians—those who have flown in for the holidays sometimes planning their entire trip around Street Souk and others from within the country—mill about the hundreds of stalls set up inside three large tents. The chance to shop from this many Nigerian streetwear brands is rare and only possible at Street Souk, adding to the coveted status of this event.
"Seeing so many cool young people in the same place, having fun, brands selling, the streetwear community coming together and even having my nephew Zacai—who wasn't born when I first started Street Souk—walking around was amazing for me," says Ireti of this year's event.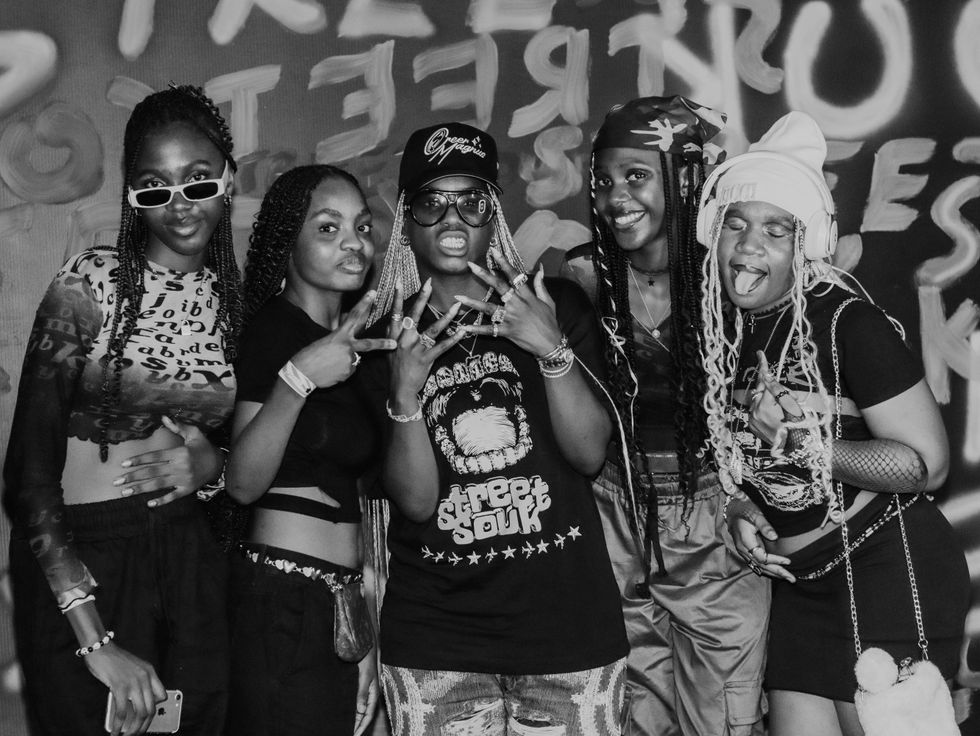 Photo By Adedamola Odetara for OkayAfrica
Nigeria's streetwear community seems primed for the ecosystem Street Souk has established and, with over 70% of its population under 30,,the creative industry continues to see an explosion of original creative exploits.
"I've started planning 2023," says Ireti. "I love this, I couldn't imagine myself doing anything else, [Street Souk] is the most me thing I could have ever done."