Belgian electro-crooner Stromae unveils a full cinematic video for 'Ta Fête,' the official World Cup 2014 song for Belgium's Diables Rouges.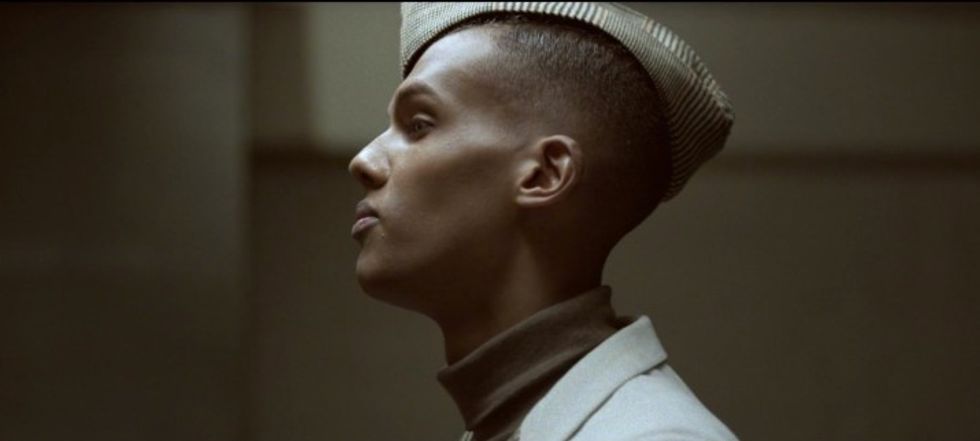 ---
Belgian/Rwandan electro-crooner Stromae was behind one of the most striking music videos of 2013. Since then he's continued to churn out viral videos and even launch his first clothing line. In the lead-up to the World Cup, his massive house-influenced pop anthem "Ta Fête" was selected as the official song for Belgium's Diables Rouges. Back in March came a teaser clip for the track featuring the Belgian national team in a Wes Anderson-style storyboard. With the tournament now underway, it seems Stromae had a second chapter of the rally cry up his sleeves. Today he shared a new mega-Blockbuster video for "Ta Fête." The cinematic visuals unfold in an alternate society, and more specifically in a Colosseum-like structure. It's a fitting setting for the song's stadium magnitude. Watch it below.
In related news, Stromae made his U.S. television debut last night on Late Night with Seth Meyers. Watch him bring "Papaoutai" (one of our Top Videos of 2013) to Late Night life below.