Style
This Stunning Photo Series Draws Inspiration From Traditional Braids and Ghana's Krobo Beads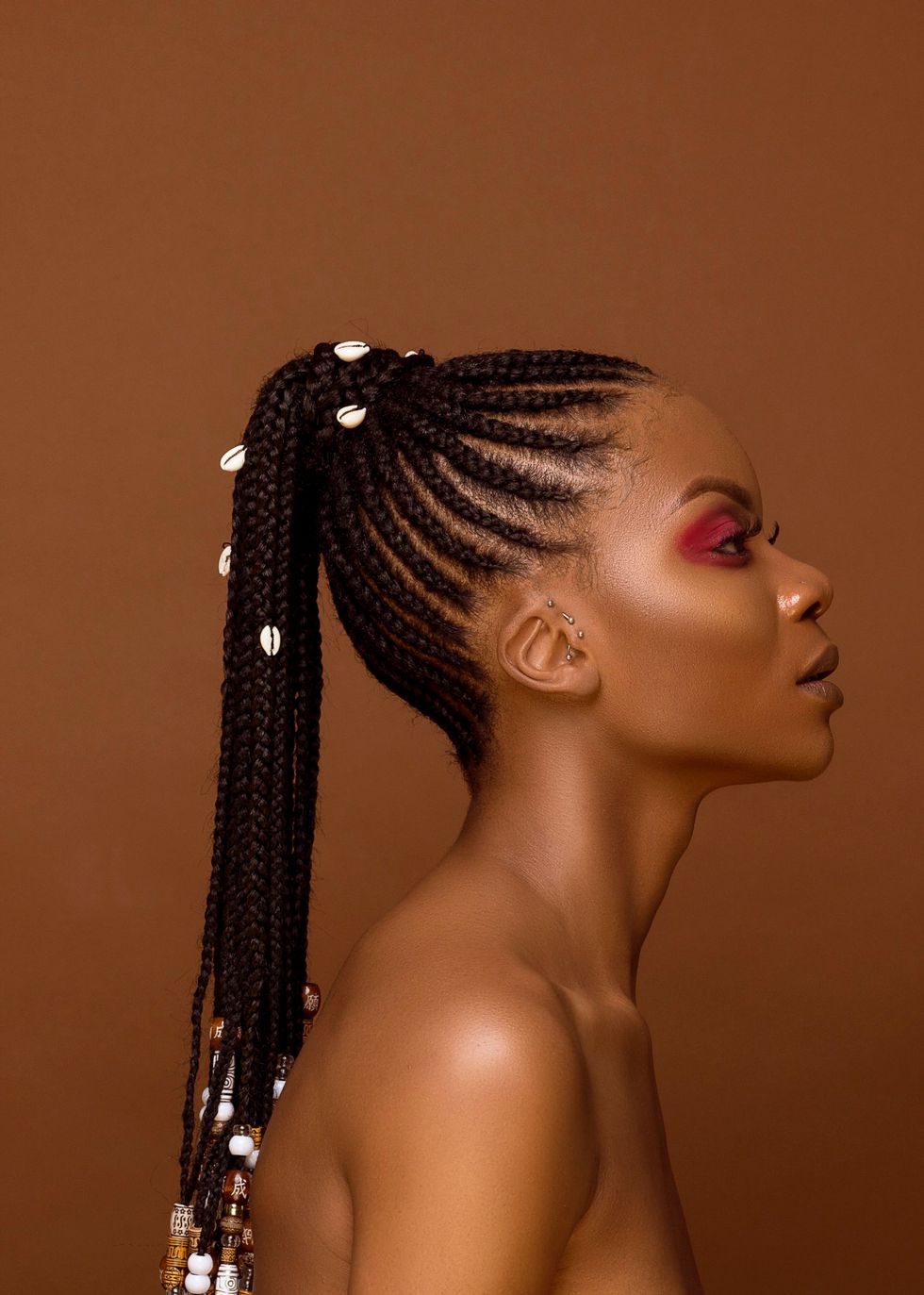 Creative director and model, Nneka Ibeabuchi, shares with us her photo series honoring the classic braids and Ghanaian beads.
Nneka Ibeabuchi shares with OkayAfrica a stunning photo series where she honors traditional braiding and Ghana's famous and significant krobo beads.
---
Braids and Beads embodies Ibeabuchi's love for Ghana when she visited last December, especially her many opportunities she took to experiment for the classic, but trending cornrows look complimented with beads. For her, she wants the world to know that this style is here to stay, regardless of the hairstyle's growing popularity.
"Every chance I had I was wearing different styles of traditional cornrow braids," Ibeabuchi says, "and I wanted the whole world to experience the beauty through me. The beads added a classic and traditional look and I want everybody to know beads are still in style and always will be."
The Nigerian-born model, actress and creative director wasted no time in creating this series together—she already had her team ready to shoot before she returned to the U.S.
With this series, the beads are what the eyes gravitate to, with the lush, dewey makeup with pops of color around each model's eyes as hues of brown as the backdrop surround their beauty.
Take a look at the Braids and Beads series below:
Photo by Ferdinand Nyarko.
Photo by Ferdinand Nyarko.
Photo by Ferdinand Nyarko.
Photo by Ferdinand Nyarko.
Photo by Ferdinand Nyarko.
Credits
Models: Ijeoma Nwaka, Arnell Banahene, Tanayah Flores, Leah Reynolds, Alisara Tesyajantorn
Makeup Artist: Nneoma Nwaka
Hair Stylist: Christiana Osawe
Photographer: Ferdinand Nyarko
Creative Director:Nneka Ibeabuchi