Moïse Togo's short film, $75,000, takes its title from a staggering figure. According to a 2009 report by the International Federation of Red Cross and Red Crescent Societies, in certain African countries, a complete albino skeleton can fetch up to that amount. "I felt the need to express myself on this phenomenon," the Malian filmmaker said during a Q&A following the international documentary short's premiere at the 2022 Sundance Film Festival.
---
Over the course of its 14 minutes, $75,000 features testimonies collected by Togo, who also wrote the short, to convey the suffering people born with albinism experience from their fellow countrymen. It begins with an extreme close-up of albino skin, and then immerses the viewer in a world of 3D computer imagery to construct movement around the words of the person speaking, and the testimony being heard.
Togo was touched by the story of a 5-year-old girl with albinism who was kidnapped and killed. Speaking to OkayAfrica, Togo explained further why he chose the subject for his first documentary short film. "As a filmmaker, I wanted to bring my voice to a struggle that has a direct link to the human condition, and that directly affects my community, in a new way," he says. "In a society where certain traditional practices are entrenched, where many minds are influenced by the supernatural, art can be an extremely powerful tool to enlighten."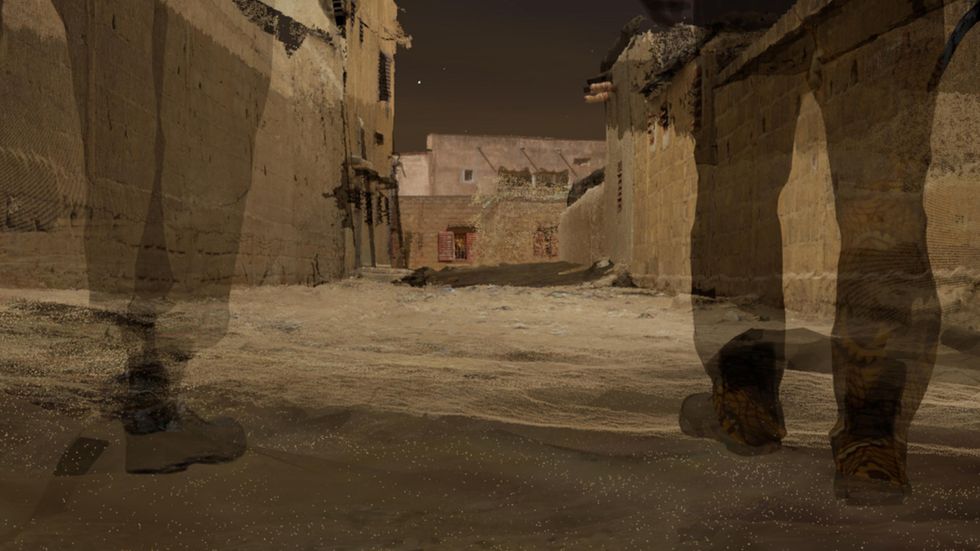 In order to reach several African countries through the film, Moïse Togo used testimony in three languages.
Photo: Sundance Film Institute
Indeed, his short emphasizes the biological aspect of albinism, which is a hereditary genetic condition that affects skin pigmentation. But it also speaks to the physical and psychological impact albinos experience, through discrimination and mutilation, as a result of ritual crime.
"In order to reach several African countries through the film, I used three languages, which are Bambara, Fon and Yoruba," says Togo. "These languages allow those who cannot read to understand at least part of the story through a specific testimony." The film's budget did not allow Togo to go to the various countries he wanted to go to shoot each individual story. This is where the 3D technology allowed him to creatively still represent a range of stories.
Togo chose to illustrate the victims' words with motion capture and time freezes, as a way to confront the violence, using film technology. He learnt the technique while studying at the Fresnoy-Studio National des arts Contemporains in France. "In the second year, the involvement of new technology in artistic creation is a custom," he says.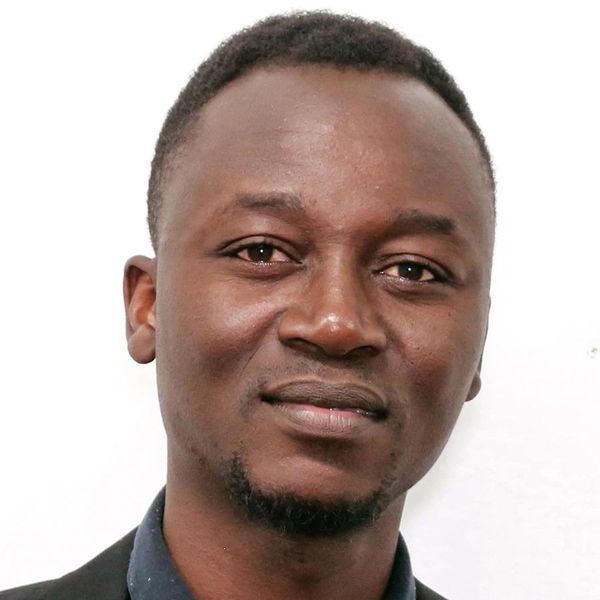 Moïse Togo learnt the 3D imagery technique he uses in his short film, $75,000, at Le Fresnoy National Studio for Contemporary Arts in France.
Photo: Sundance Film Institute
Production began in February 2020 before the first lockdown in France and Togo's school was closed, due to the spread of the virus. "Everyone was working remotely, and this period allowed me to invest myself fully in the research of the film. All my daily life was centered around the making of this short film," he says.
Togo's passion for film came during his school, when he began training at the Balla Fasséké Kouyaté multimedia arts and crafts conservatory in Bamako. "This training allowed me to see some experimental films that became a source of inspiration, even though the experimental approach was not developed in my country, Mali," he says. It was while studying at at the Le Fresnoy National Studio for Contemporary Arts in France that Togo began to learn more of the techniques he'd need to experiment in his own way. "I wanted to break borders between reality and the imaginary," he adds.
Being able to present his film at Sundance is an encouraging honor Togo doesn't take lightly, especially since it furthers his aim to normalize living with albinism, and draw attention to those who have been killed for how they look. He aims to continue developing the technique and narrative used to make $75,000 in future projects. "Always faithful to my objectives, I wish to invest myself even more in film creation, to speak about themes that have a direct link with humanity and to immerse myself more in the 7th art of film, in order to address the world."