Film + TV
Nikyatu Jusu on her Sundance-winning Debut and Reimagining the Horror Genre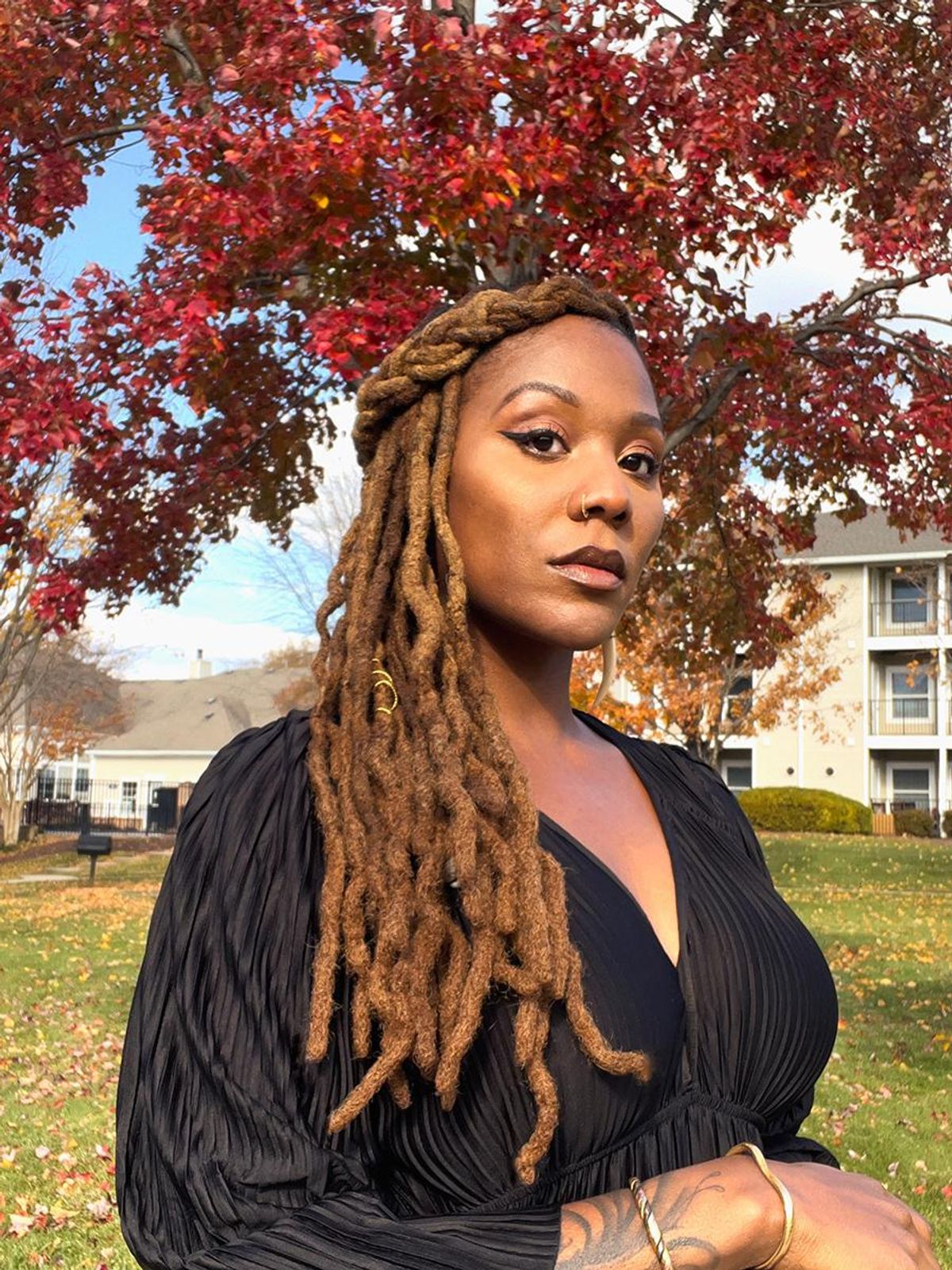 Photo: Sundance Film Institute
The Sierra Leonean-American filmmaker's feature film, Nanny, a visually arresting horror fable about an undocumented Senegalese woman who becomes a nanny to a wealthy couple on New York's Upper East Side, emerged the big winner of this year's Sundance Film Festival.
Premiering in the U.S Dramatic Competition category to somewhat mixed reviews, Nanny became the film that could Friday evening when it was announced winner of the Grand Jury Prize, making Nikyatu Jusu only the second Black woman director to win this prize and the first horror director to do so. Jusu follows in the footsteps of Nigerian-American filmmaker Chinonye Chukwu, who broke this glass ceiling in 2019, with the triumph of her Alfre Woodard-starring prison drama, Clemency.
---
Nanny, written, executive produced and directed by Jusu, has Anna Diop (Titans) in a star-making performance as a single mother who becomes unmoored while seeking the promise of the American dream. Diop's Aisha is haunted by popular figures from West African mythology, such as the trickster, Anansi the Spider and the terrifying siren, Mami Water, even as she endures indignities at work. The only thing keeping her going is her resolve to bring her son over from Senegal to the United States.
The film is a visual delight with Jusu's singular vision through the crisp photography and the brilliant, beautiful ways in which she and her DOP light up the Black actors. It is certainly obvious the amounts of thought and detail that has gone into making every single frame.
Nanny has been years in the making, and Jusu who is also an assistant professor in film and video at George Mason University, has documented parts of making the film on her social media. Her 2019 short, Suicide by Sunlight, about a Black vampire protected from the sun because of her melanin, also premiered at Sundance.
OkayAfrica spoke to Jusu about her history-making Sundance title, the audience she imagines for Nanny, and the complexities of being Black in America.
Interview has been edited for length and clarity.
Congratulations on your debut feature screening in competition at Sundance. What do you feel in this moment?
I feel immensely grateful that the majority of my target audience understands, loves and is responding very positively to the film. I feel immense gratitude for that because you never know when you create something, especially in this time of social media where the reaction is instantaneous. There is no filtering the professionals from the average viewer who is literally going to tell you how they feel immediately. It can be very overwhelming, but I will say for, the most part, the response has been so uplifting and kind and generous. It makes me excited to continue to create work.
Who is the target audience for Nanny?
The target audience is very multilayered. And I will say that of course there is the first-generation kids - now adults - like me whose parents are African in America. Parents who had their children in America or brought their children here at a young age. The kids navigating what it means to be Black in America with Black immigrant parents from West Africa; that is a very specific audience. Immigrant families, first generation adults, first generation kids, people who understand what it means to see the world through a unique lens of the people who would typically be ignored in American cinema. Women, Black women, women of color...These are the people who are responding to the film positively.
You have pushed back against obvious comparisons of Nanny to Jordan Peele's Get Out, citing a world of cinema beyond this narrow framing. What were the artistic inspirations for Nanny?
I am glad you asked this. The initial inspiration is that my parents are Sierra Leonean. I grew up in Atlanta, Georgia and, outside of the other businesses my mum did, she did a lot of domestic work as an immigrant. In terms of artistic and creative inspiration, Kasi Lemons' Eve's Bayou. But most of my influences are outside of America. I love South Korean cinema; Park Chan-wook, Bong Joon-ho. Also Senegalese cinema; Djibril Diop Mambéty and Safi Faye. I didn't realize how close the parallels between Ousmane Sembène'sBlack Girl and Nanny were.
I picked up on the Black Girl parallels but also thought there was a nod to the work of Guillermo del Toro, particularly with the underwater scenes, which were lovely.
Yes, Guillermo del Toro is a big influence for me.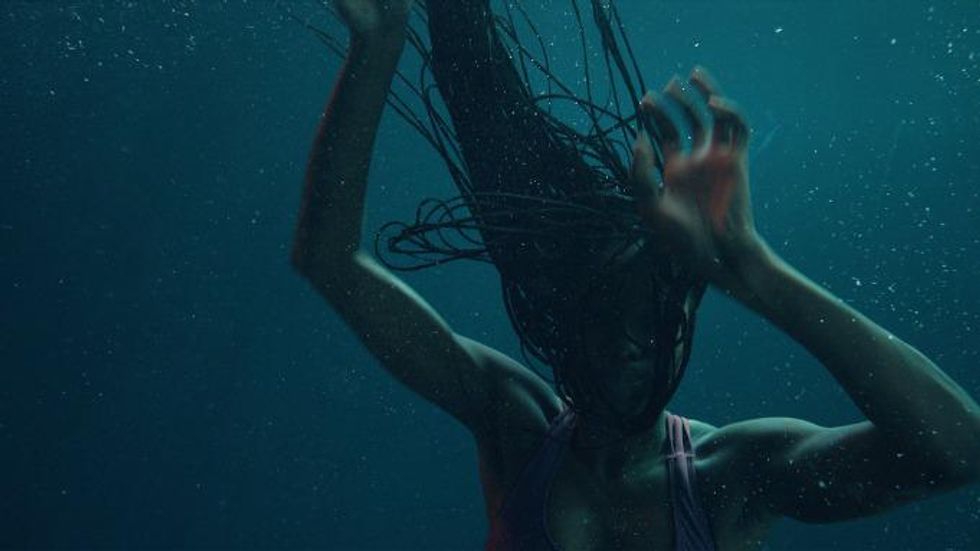 Nikyatu Jusu's Nanny, is a visually-arresting horror fable about an undocumented Senegalese woman who becomes a nanny to a wealthy couple on New York's Upper East Side.
Photo: Sundance Film Institute
Nanny feels like a love letter to Black women especially with the visual approach. This is a theme that you are obviously invested in…
Absolutely. I am a Black woman, and I wish more people would ask white men that question about themselves. Do you want to only photograph white men? Are these the only stories they want to tell? Of course, they don't have to say it because we are all conditioned to accept it. I have a responsibility as a Black woman who loves herself and loves other Black women to bring that imagery to the screen in a fully fleshed out way and I take that responsibility very seriously.
Why do you think that the horror genre works best for you in terms of the social and cultural themes you choose to engage with your work?
I really enjoy genre because it is not so literal. I don't like work that is didactic. If you want your hand to be held at the movies, then my films probably will never be for you because I love symbolism and allegory. I love showing images that mean so many different things simultaneously, and I think with genre you can play with symbolism in different ways. For instance, what is the monster in us all versus the monster we see in the dark or lurking under our beds? It is a great way to make commentary about humanity without being pedantic or preachy. African folklore and Black diasporic folklore have not been tapped into as much as I would like to see on the screen. And I think we have so many stories and monsters and creatures yet to be adapted so I am really interested in that mythology.
Why are you fascinated with West African mythology, and how are you able to link them in a way that they relate to contemporary concerns about this woman searching for her slice of the American dream?
It has been interesting reading some reviews because I can see now that what I think in my head is very clear but in other peoples' brains it is different. To me the ideas connect so clearly in my brain and sometimes it is tricky translating it on screen. I think that I have a unique perspective that is very much American, very much African, very much a Black American woman but also a Black African woman. I am at this unique intersection of seeing all sides of the diasporic conversations. I understand what it means to come to America and not be Mandinka or Susu or Temne anymore but to just be Black. This becomes the blanket of commonality whether we accept it or not. Worlds of history and information that we are denied of each other because of this. I see all sides of the coin so to me the connections are very clear.
Can we talk about how well done the accents are?
When I first started packaging this project, I wish I could tell you some of the actors that the American industry people were throwing at me to lead the film. I was like, 'Oh my God, you guys want me to be destroyed.' Because I know African accents, grew up hearing these Black diasporic accents. My family had friends from Nigeria, Trinidad, Jamaica, Ghana, Liberia. I was very adamant that I wanted authenticity and so I knew that whomever I cast as the lead, I would lean into whatever her culture, ethnicity or nationality was. Down to the nuances of her food and fabric of her clothing, I was prepared to do that. Anna (Diop) is Senegalese, she came over to the United States when she was about 6 years old and was raised in Houston, Texas. But we also worked with a language coach from Senegal and Anna was so passionate about getting the Wolof right and the nuances of her accent correctly. To me authenticity is more important than creating a false narrative.
Nanny is of the horror/supernatural genre but that doesn't mean there isn't a lot going on elsewhere. There is also a swoon-worthy love story, there is social commentary. How do you balance all these threads and weave them into a single narrative focus?
Depending on who you ask I didn't balance it successfully but as I was navigating it, I was thinking about Toni Morrison and so many of the brilliant writers like Yaa Gyasi, Taiye Selasi, Akwaeke Emezi, whom I admire most. They all have an element of the spiritual or the supernatural in their work, whether they are dealing with drama or comedy, and so I pulled from them. Toni Morrison rejected any attempts to label her as a magical realist because for her as a Black person in existence, whether on the continent or diaspora, there is an element of magic to our everyday lives that is just understood, based on the very nature of our history. I think it is so profound to think about it, not as something to be tacked on as an afterthought, but something that is inherent, based on the ways that we have survived in the past and the ways that we survive in the present. Storytelling, whether oral or written, is very prevalent in our culture and so I think these elements are very organic to who we are, culturally and traditionally.