---
Photo © @frankie_sb_
Ki Kati.
Suzi Analogue here, back with some sights and sounds from the beautiful Kampala, Uganda for the second part of #UgandaOnTheBeat.
So much goodness has happened, so I'll jump right into it. In preparation for a huge community hip-hop performance at La Bonita Theatre in Kampala featuring live sets from our youth MCs, Beatmakers, DJs, and Breakdancers, the energy has been on a high.
In addition to helping our students to perform their own original hip-hop music live (some for the very first time), our team has also orchestrated 2 original hip-hop fusion pieces with traditional Ugandan instrumentalists from Ndere Cultural Center. It is the first time that I've ever gotten a chance to conduct music live.
​The center's facilitator Steven gave us an in-depth oral history of how traditional Ugandan music spread across culture over time - from the farms, to the churches, to schools. He broke down the polyrhythms of the drums, and the method of how neighbors played drums together.
My fascination for the original instruments grew so much after he shared the story. The main traditional Ugandan instruments include: bowl lyre, xylophone, cone/wood flutes, bow harps, zithers, trumpets, rattles, thumb pianos, big drums and long drums.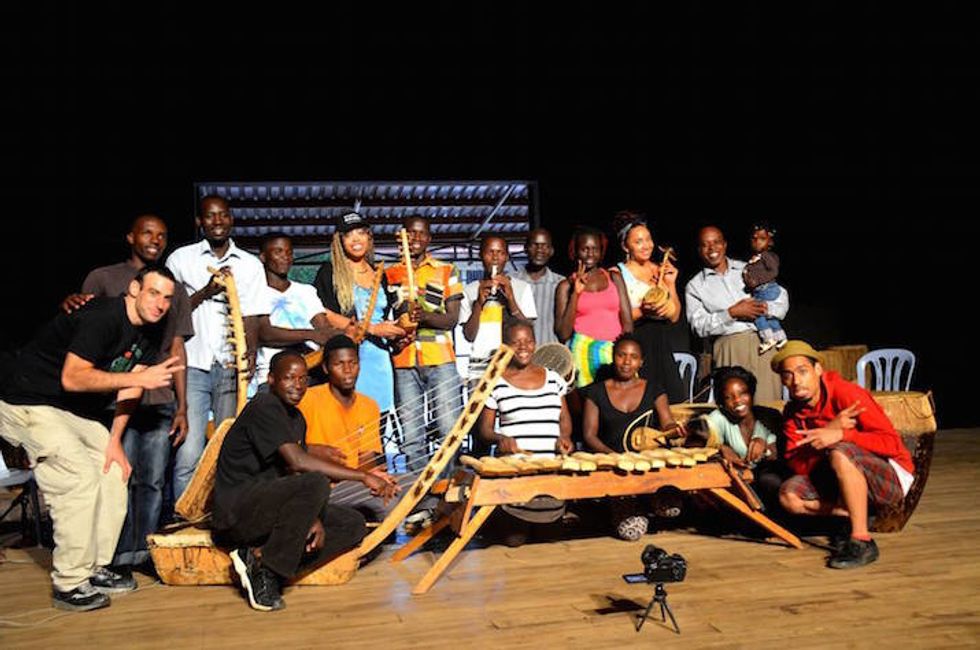 Later in the week, on a trip to the Uganda Museum, I was able to see original instruments of indigenous Ugandans up-close. It's beautiful to see that the beat has always been strong in Uganda. The beat, or rhythm, is a communication tool, and always has been in African societies. So many original percussive instruments were designed to wear and be played on the body.
​"Skin aprons are usually beaten at wedding feasts by Kiga women and girls."
"Tortoise bracelet rattle." (worn by Acoli group from Northern Uganda)
​"Bamboo raft rattle" (Worn by the Toro group)
Back in my Next Level beatmaking workshop, my crew started to put finishing touches on their original productions for our Academy performance. I couldn't be more happy with the diligence from them all, working hard with new electronic gear from around the world, like DJ Techtools Midifighters and Teenage Engineering synths.
The day before the show, I got a little wild - literally. I visited the Entebbe Wildlife Conservatory, just outside of Kampala, where I made a few friends - all indigenous to Sub-Saharan Africa.
My most fond friend was Charlie, the 4 year old baby elephant. His mom was poached sadly, so he is growing up in the good care of the Conservatory. He was super sweet.
Back over in Kampala, our students were hype for the show beforehand. On that day, Kampala just radiated a great energy.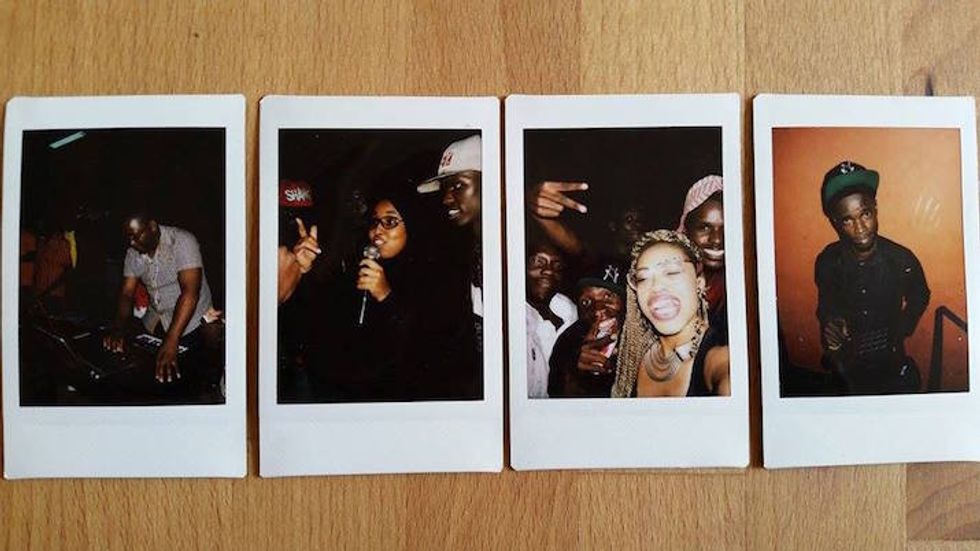 L-R; Simon Elly, Berlin MC, Nase, Danrise, 207, Leakey Stone, LexT
And just like that, the show began - representing the future creatives of UG Hip-Hop culture.
​Next Level Academy Beatmakers - Danrise , Mark Kaweesi, Beatbox Scooter
​Next Level Academy Uganda Breakdance Squad
Me in the Analogue zone, Next Level Beatmaking Instructor
RabbiDarkSide, Next Level DJ Instructor - Brooklyn, New York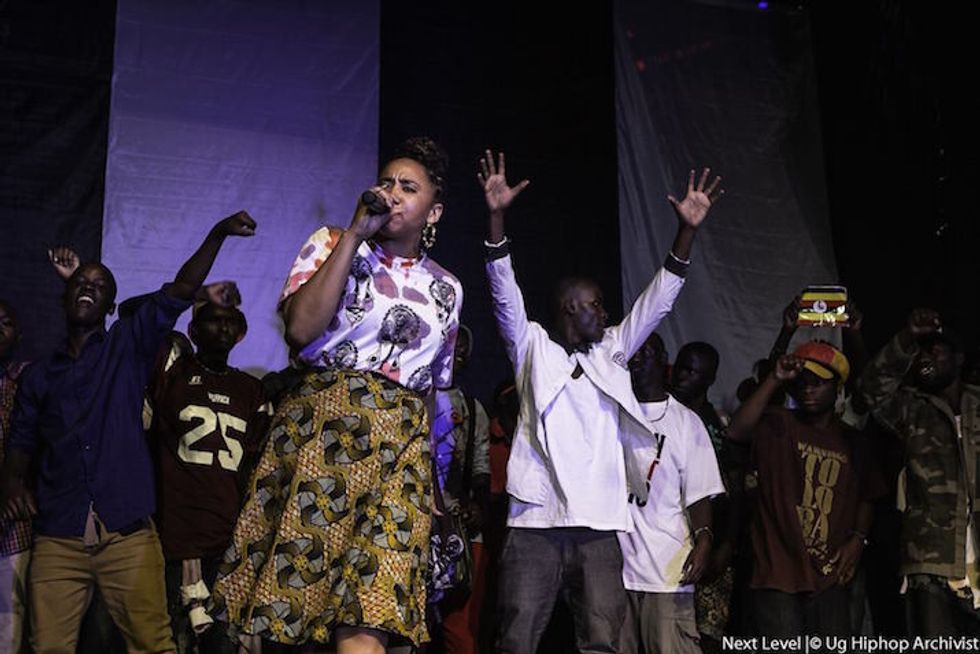 MADlines, Next Level MC Instructor - Oakland, California
​The future of hip-hop culture is bright in UG. The youth are working to carve out their own sonic platform and positively express issues for social change that concern their community. Over 70% of UG is under 30 years old, the youngest population in the world - so the youth is big. On my next entry, I will share some of the sounds that came out of this amazing group of individuals.
Until next time, tunaalabagana.
xx+Suzi
Keep up with Suzi Analogue on Twitter, Instagram and Facebook. Read part 1 of Uganda On The Beat here.