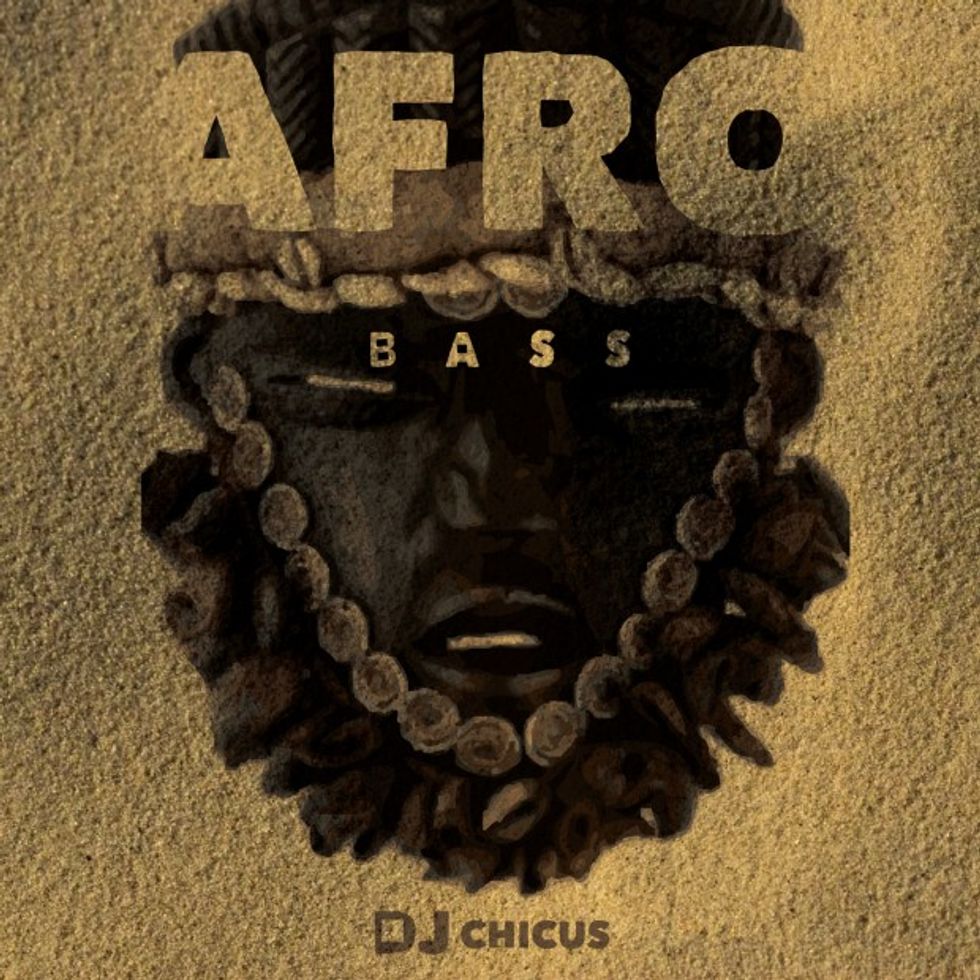 Brooklyn's DJ Chicus — founder of dub imprint Red Bud Records and indie label Dither Down — hits us with an HEAVY all-vinyl mix of Afro influenced dance tracks. The transitions here are seamless as Chicus juggles joints ranging from Cape Town newcomer Jumping Back Slash (who's tape we recently premiered) and kuduristas Buraka Som Sistema. We asked Chicus for a few words on the mix:
I've always been drawn to music that breaks down barriers between genres, both within the realm of dance/club music and geographically. I found that most of these records on this mix are hard to really categorize and contain many elements /influences that speak to me (and my DJ experience) greatly... broken beat, nu-jazz, house, electro and drum and bass. The mix actually came about as I was putting together a post broken beat, UK Bass/Funky mix, and realized that many of the records had a notable African feeling or influence. I decided to split them into two mixes and this one seemed the more interesting one to me.
Download DJ Chicus' Afro Bass mix below. Also, see the mixcloud version with timestamps.
TRACKLIST
1. Kolombo - Kagomba - Kitball (Germany)
2. Jumping Back Slash - Granadilla Lolly - Pollinate (UK)
3. Doc Daneeka - Deadly Rhythm - PTN Ramp (UK)
4. Breach - Fatherless (T Williams Remix) - PTN Ramp (UK)
5. Breach - Man Up - PTN Ramp (UK)
6. MMM - Meets Tshetsa Boys - Honest Jon's (UK)
7. Emvee - Nocturnal - Wireblock (UK)
8. Ghosts On Tape - Predator Mode (Roska Remix) - Wireblock (UK)
9. Redlight - Stupid (instrumental) - Digital Soundboy (UK)
10. Buraka Som Sistema - Kalemba (Hot Chip Remix) - Greco-Roman (UK)
11. Buraka Som Sistema - Coozi O Mambo - Modular (UK)
12. Fun Da Mental - Fire Water (Moody Boyz Remix) Nation Records (UK)
DJ Chicus Facebook / Soundcloud / Mixcloud / Twitter
Labels: Dither Down / Red Bud Records
Keep reading...
Show less