Video
Feb. 12, 2015 01:36PM EST
South African Revivolution rapper Tommy Ills premieres the introspective Cape Town-shot music video for "BVD DAY$."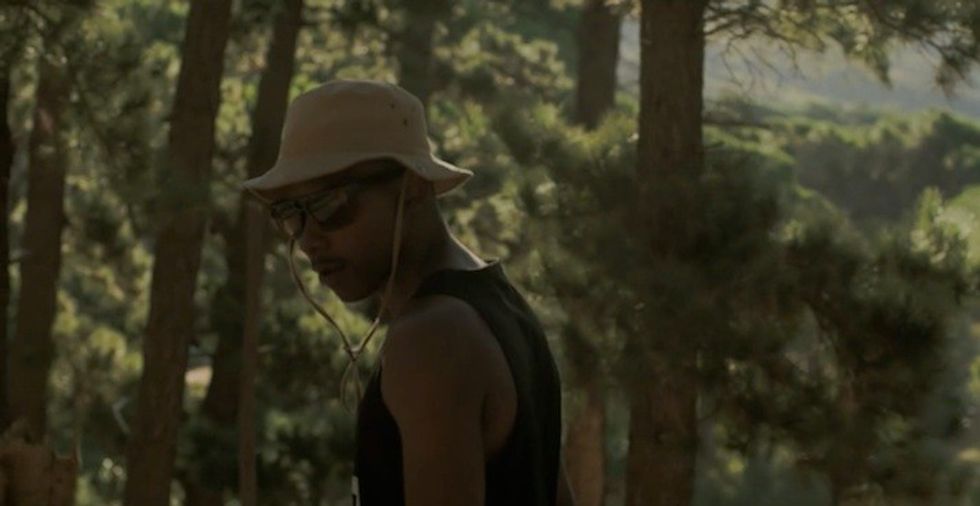 Rising South African MC/creative Tommy Ills first caught our attention last year with a string of noteworthy golden era revival rap videos. When last we heard from Ills, who reps for both the six-man Revivolution rap clique and his multi-creative media collective GrimeTown, he was waxing romantic poetics in the Johannesburg "innercity edge." Now, the Gugulethu-born rapper revisits his Cape Town roots in the video for his slow-burning "BVD DAY$." Shot in Woodstock and Deer Park, the introspective clip may be Ills' darkest offering yet, as he reflects on his own struggles (including the death of his father), dreams of going overseas and Maslow's Hierarchy over a crinkly vinyl beat. "I'm trying to find myself in this dark place and sometimes you have to lose yourself to find yourself, so that's the concept in the video," Ills told us over email. "BVD DAY$," which we're excited to premiere here today, will appear on the forthcoming Bad Days and Good Nights EP from the Creights, a duo made up of Ills and his producer collaborator Vez Fullstop. For more from Tommy Ills, watch his revival rap videos for "See You Later," "Pacmanbass," and "Decent Meal," and follow him on Twitter over at @DarkSimson.
>>>Read: Revivolution's Tommy Ills Talks 'Decent Meal,' Boom Bap Revival Rap & More With Okayafrica
Keep reading...
Show less