Style
Dec. 12, 2016 02:48PM EST
Namibia's Kyle Weeks teams up with Ghanaian model Ekow Barnes for a gender neutral fashion editorial set in Accra.
Namibian Photographer Kyle Weeks links up with Ghanaian model Ekow Barnes to create a gender neutral editorial in Ghana's Black Star Square.
Black Star Square, also known as "Independence Square," symbolizes the freedom and independence we all seek within our own personal surroundings. The editorial aims to create representation for new age African men who want to be free from social norms that bind them to one way of thinking and representing themselves.
With clothing from designers like Hood By Air and Ghanaian label Lawdin, Weeks attempts to show the diversity of manhood in Africa through fashion and creative direction. Although new generations of Africans are constantly trying to push boundaries and create new spaces and dialogue, there is still a rhetoric in Africa that forces many men to adopt one-dimensional identities that are bound by gender roles and expectations. Through taking risks, Weeks is using his photography to reshape what manhood in Africa is and using art to start conversations.
For more information on Kyle Weeks and his work, check out his website here.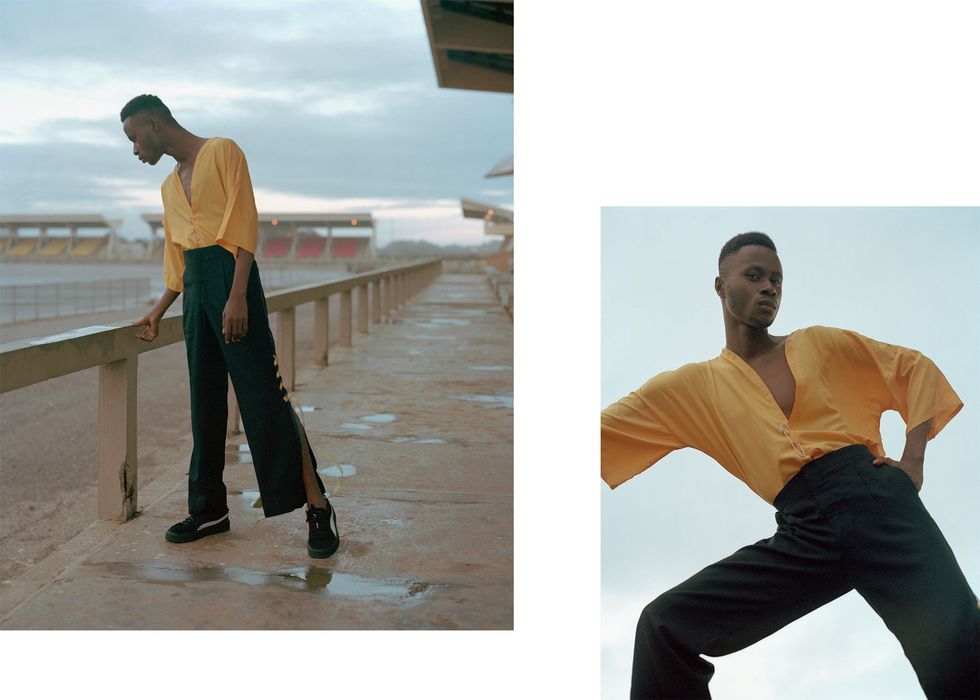 Photography by Kyle Weeks.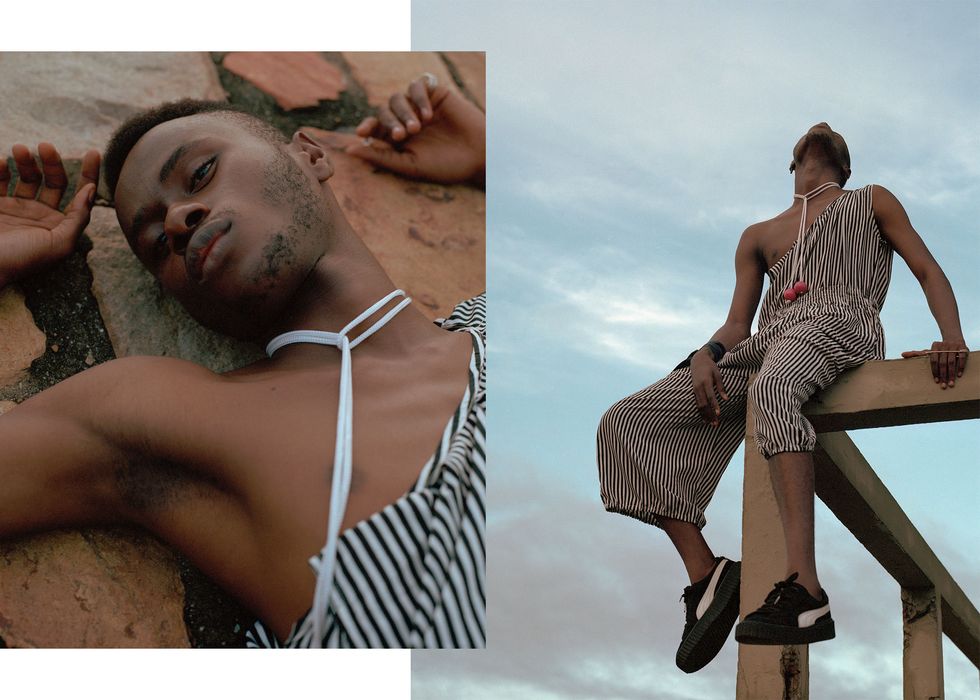 Photography by Kyle Weeks.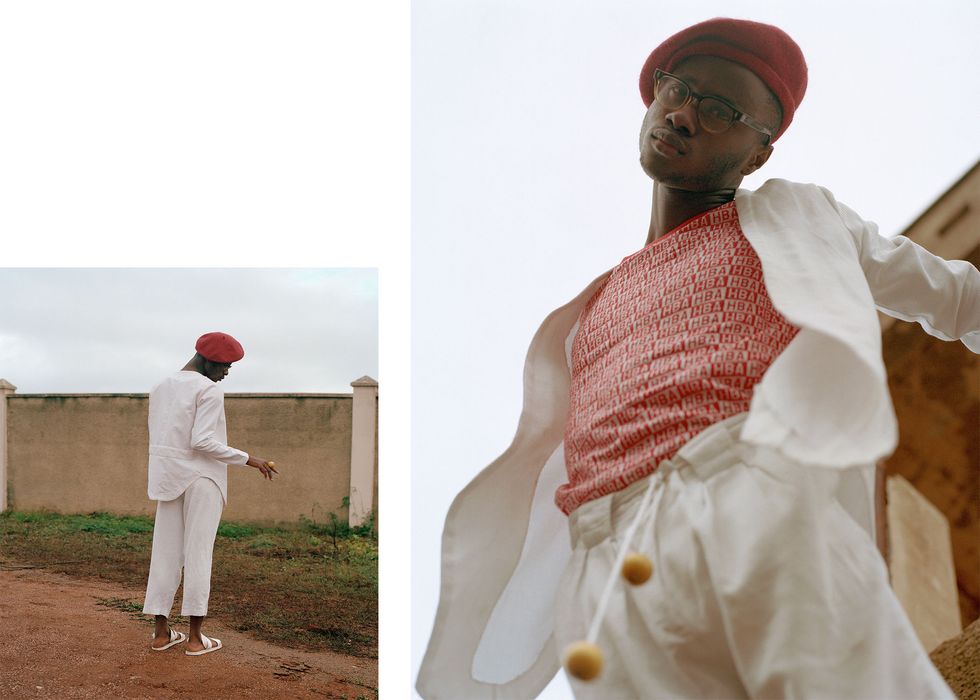 Photography by Kyle Weeks.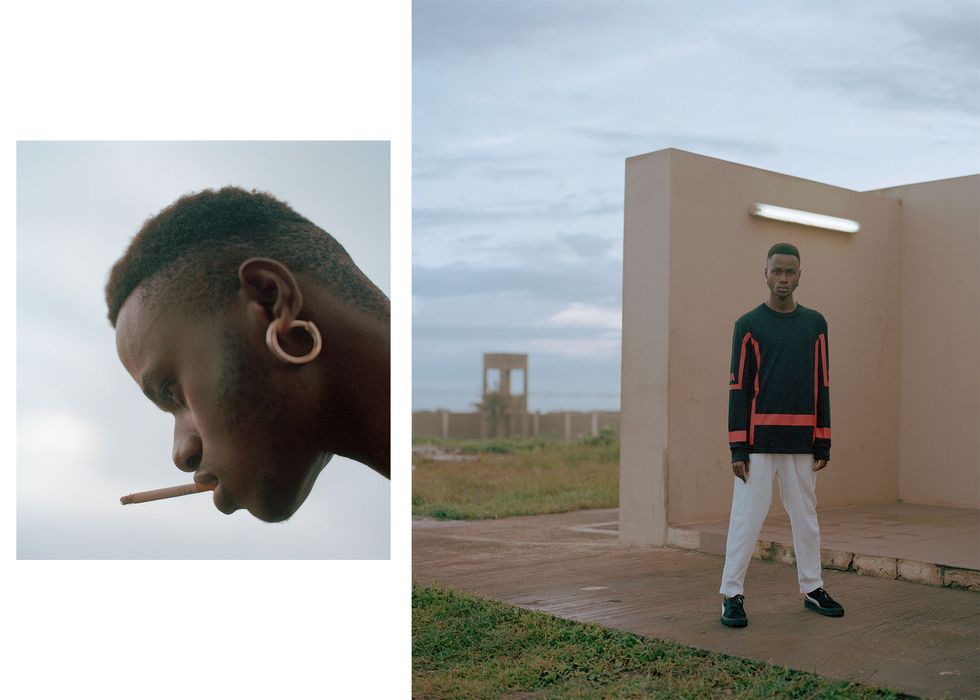 Photography by Kyle Weeks.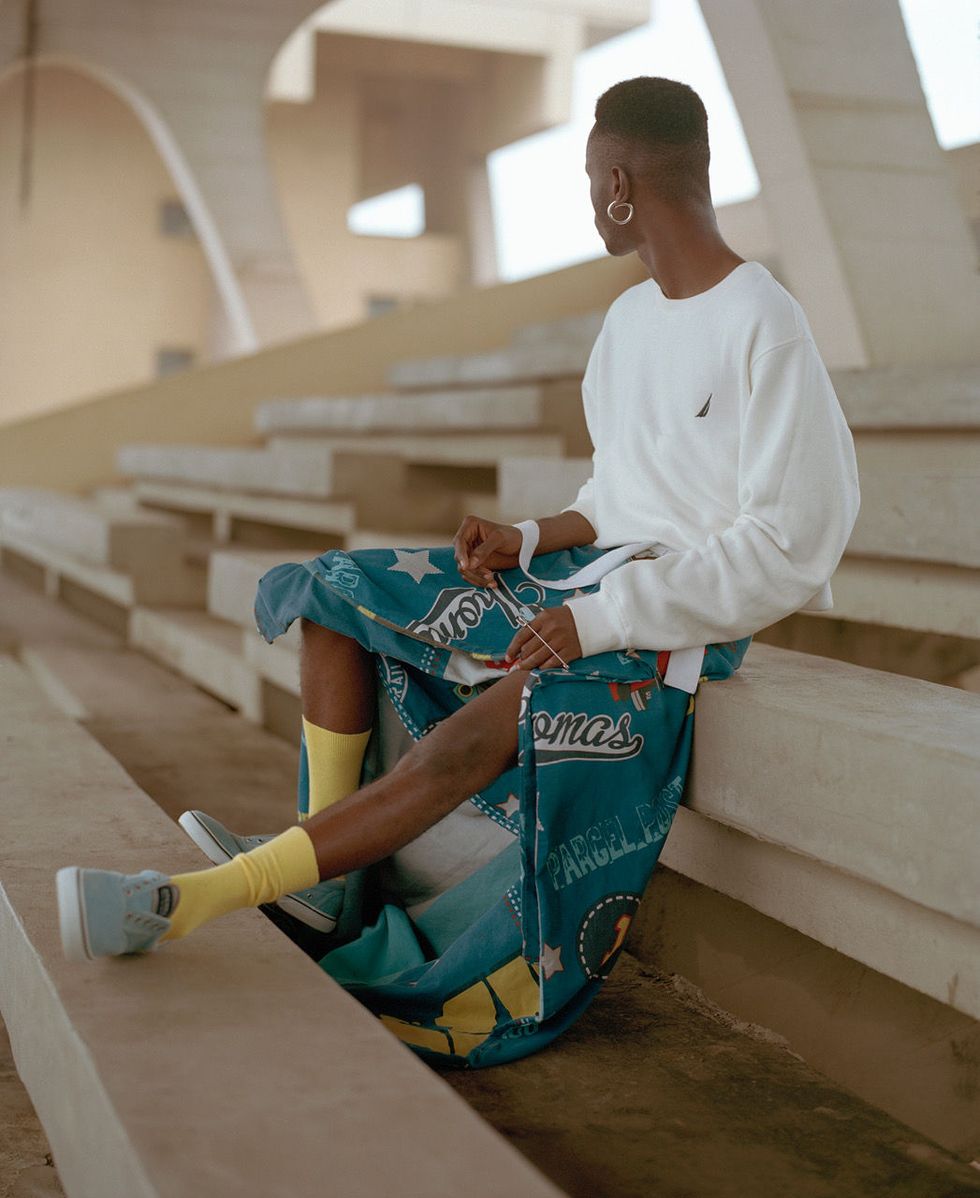 Photography by Kyle Weeks.
Credits
Location: Accra, Ghana
Director/Photography: Kyle Weeks
Model: Ekow Barnes (NovelModels UK)
Styling: Neal Davids
Black Crew Neck and Red Tee Shirt: Hood By Air
White Blazer: Lawdin Ghana
Yellow Top: Jermaine Bleu
Sandals: Hazza
Keep reading...
Show less