Audio
Jul. 17, 2011 01:30PM EST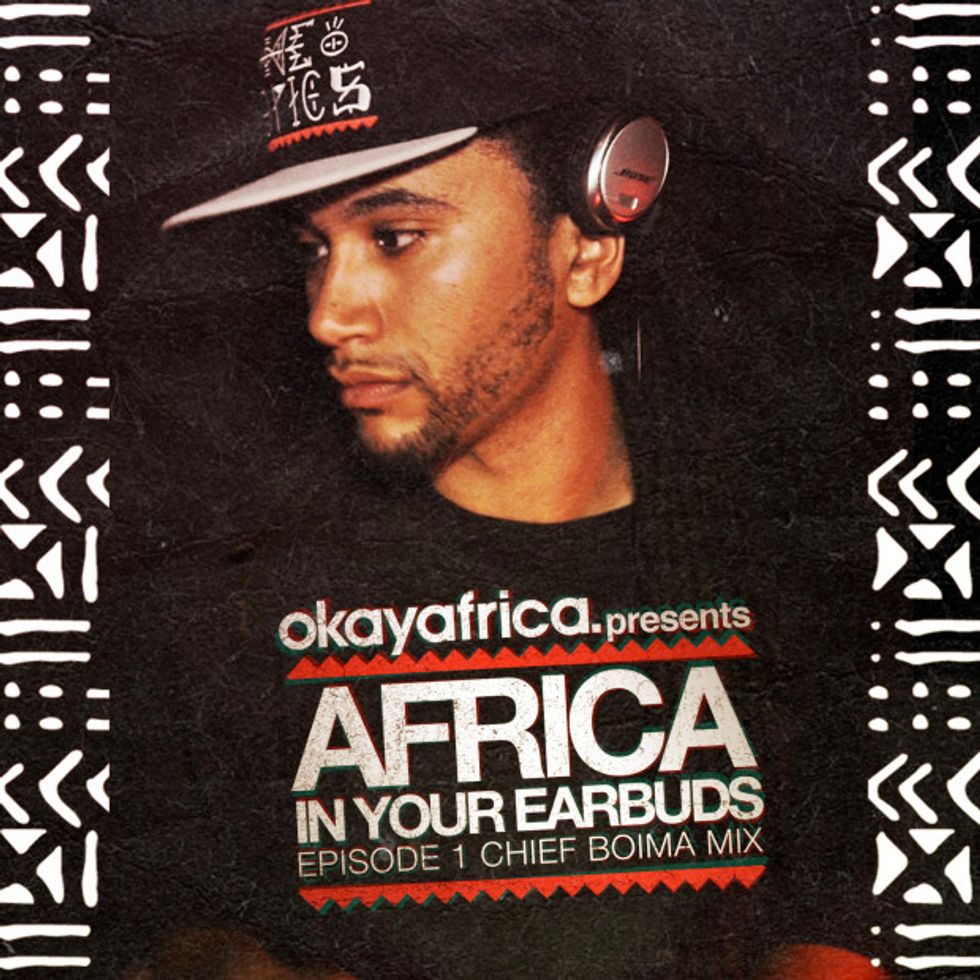 When we re-launched Okayafrica this March (or launched for reals, really), we asked some of our favorite peeps if they would curate a playlist or mixtape of their favorite African or African-inspired music to share with the rest of the music-loving world.
To christen the series - Africa In Your Earbuds – world traveling DJ, producer, writer, and Dutty Artz crew member Chief Boima (who is currently somewhere in Liberia wrapping his head around urbanism, globalization and, as some in our office would hope, daggering in Freetown not far from ancestral hometown) sent us this 40+ minutes of excellent African sounds. We've been bumping it non-stop.
It also is stands as the first installment of the new Ghetto Palms Redux column over at our good friends The Fader, written by Okayplayer's own Eddie Stats. Here's what Eddie has to say about Boima's choices - and we're not saying it ourselves, cuz it couldn't be said better:
What I really love about this shit is the range; it gives you the breadth of an actual Chief Boima club set from afropop to soca to reggaeton/kuduro and house. My favorite moments, though, are double-time and digital; the points where Ghana or Angola synchs up with a flash of "Black & Yellow" or "Look At Me Now" -- probably because of all the conversations with Boima, where he's talked about that being his zone, his micro-climate: the African in African-American.

For Boima that connection is obviously up close & personal but it's also one that I think really resonates with now. I get the sense that Cubans and Brazilians—even the ones of European descent—are conscious of how much of their unique national identity is African. But despite all the post-blackness talk, and the narrowing of the 'empathy gap' that is embodied by a president who is not just black but 2nd-generation Kenyan, Americans seem to have a mental block about it. There are notable exceptions (for instance Midwest Electric - Wills Glasspiegel's Afropop Worldwide piece on Juke and Detroit Techno) but even recognizing Africa in black American culture is usually cloaked in uncomfortable "Coming to America" jokes. Now try telling the white kid in the next row that his whole American belief system (Not just Hemingway's ideal of "grace under pressure" for instance, but the whole concept of "cool") is just a set of classical African concepts transplanted into North American soil.
DOWNLOAD AFRICA IN YOUR EARBUDS #1
[audio:http://www.okayafrica.com/wp-content/uploads/OkayAfricaChiefBoima.mp3|titles=Chief Boima Mix]
For more on Boima, check here. Tracklisting after the jump.
AFRICA IN YOUR EARBUDS #1 TRACKLIST:
Lulu, "Alhamdulillah"
I-10, "100 Percent vs. Look at Me Now"
Sarkodie, "Lay Away" f. Sway & JaySo
Dagrin, "Thank God" f. Omawunmi
Iba One, "No Limit vs. Poirier Black and Yellow Soca Remix"
Surpluz Rage, "What About"
M.I., "Blaze" (f. Jesse Jags, Ice Prince & Blaise)
Vybz Kartel, "Love Dem"
Morachi, "Marry Me"
Volcano, "Live Zouglou"
Awilo Longomba, "Manon"
DJ Magistral, "Instrumental"
Agev Munsen, "Gotta Get With You" f. Cassio Ware
Professor, "Baby"
Old Money, "Mamaseh" (Instrumental)
Supersonic Crew [Devin; Melo], "Untitled"
Mito, "Sele Mama Sele" ft Rei Anaconda
Lucenzo, "Danza Kuduro" (Original) f. Don Omar
Cabo Snoop, "Foi de Brincadeira" f. Mwana Po & Maskarado
Zito Silva, "Vamos Brincar"
Keep reading...
Show less