Audio
May. 15, 2014 10:00AM EST
Soundway Records are reissuing a 5-track compilation from Muyei Power, one of the most popular dance outfits in 1970s Sierra Leone.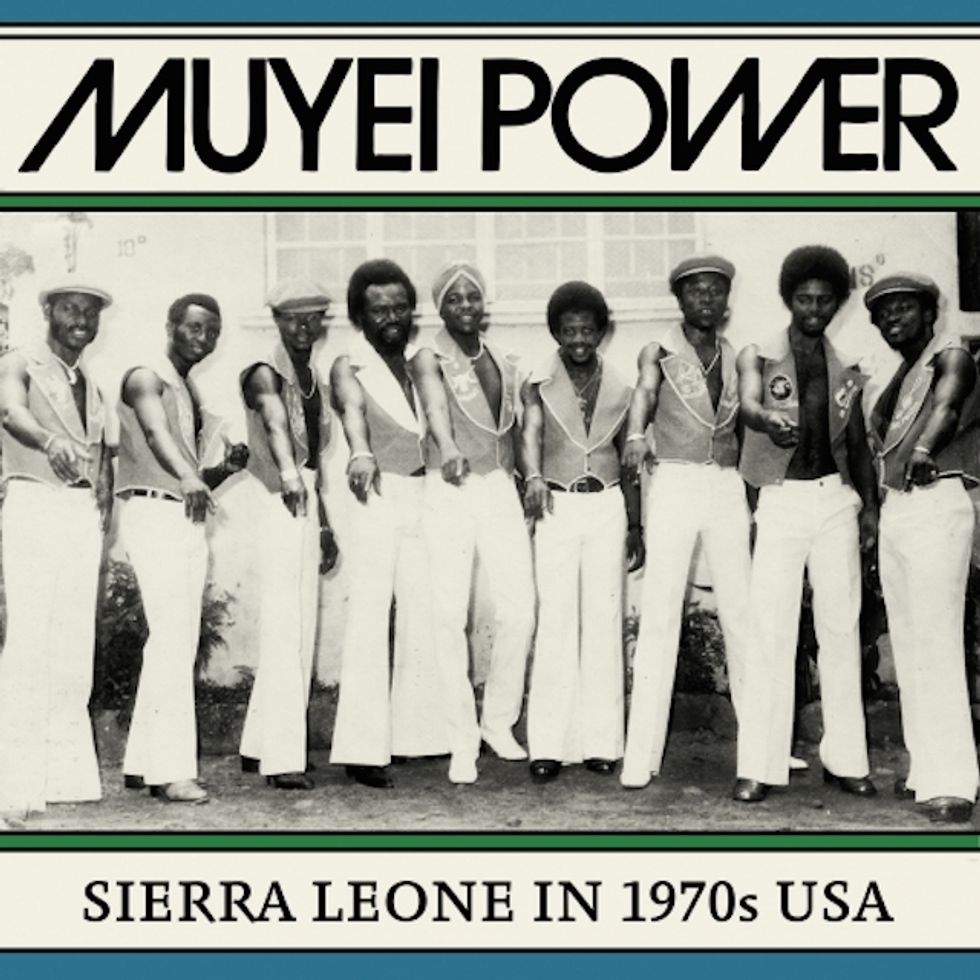 Soundway Records was recently named as one of the British labels defining the sound of 2014. Despite the location of its English headquarters the label, home to newcomers Ibibio Sound Machine, is perhaps best known for reissuing rare West African vinyls that have generally never been heard outside of their country of origin. Soundway continue in that vein with Muyei Power: Sierra Leone in 1970s USA, a 5-track compilation of music from one of the most popular dance outfits in 1970s Sierra Leone. Blending elements of electric Congolese and Nigerian music with uptempo variants of traditional Sierra Leonean beats,  Muyei Power (also known as Orchestre Muyei) crafted a sound that was emulated by few others.
After spending the early part of the decade on the road in their home country as well as neighboring Liberia and Cote D'Ivoire, the band took their sound around the world. The tracks featured on the compilation were recorded between 1975 and 1976 when the band was touring the Californian college circuit. Muyei Power disbanded in 1979 before officially releasing an album, leaving behind a handful of singles that were last released over 30 years ago. This latest compilation will gives listeners a glimpse of the band at their best. Muyei Power: Sierra Leone in 1970s USA is available now on CD & vinyl from Soundway Records. Both come with detailed liner notes, whilst the 180 gram vinyl comes with a free digital download insert code. Stream Muyei Power's "Wali Bena" below.
Keep reading...
Show less