News
Oct. 11, 2011 05:16PM EST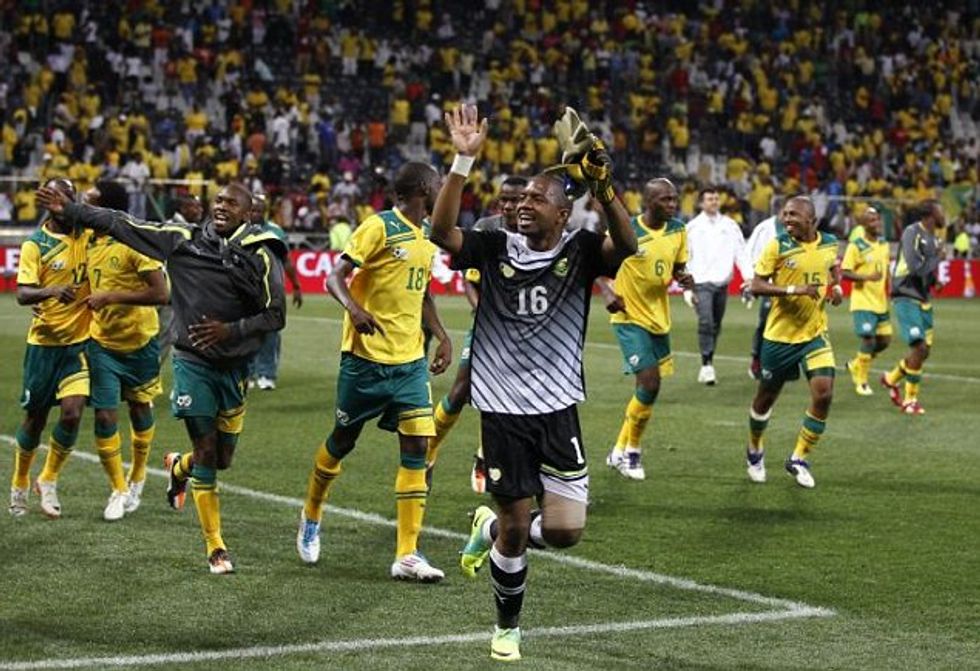 The South African national soccer team failed to qualify for next year's African Cup of Nations after a horrendous misreading of the rules by head coach Pitso Mosimane. The coach admitted to changing up his tactics and playing for a tie against Sierra Leone in Nelspruit last Saturday, wrongly thinking ties amongst group competitors were decided by goal differentials and not head-to-head results.
Assuming they'd done enough to qualify for the tournament, Bafana Bafana celebrated at the end of the scoreless match. But it wasn't just them who were mislead, "the state-run African Broadcasting Corporation proclaimed qualification and the South African Football Association president Kirsten Nematandani went on TV to congratulate the team." In reality, Niger had just narrowly beat them out for a place in the cup.
It's gonna be an interesting African Cup of Nations with Nigeria, Cameroon, and Egypt also failing to make it past the qualifiers. South Africa's woes are probably best summarized by famed Bafana Bafana winger Steven Pienaar (who wasn't present during the game):



Keep reading...
Show less