News
Aug. 05, 2011 09:46AM EST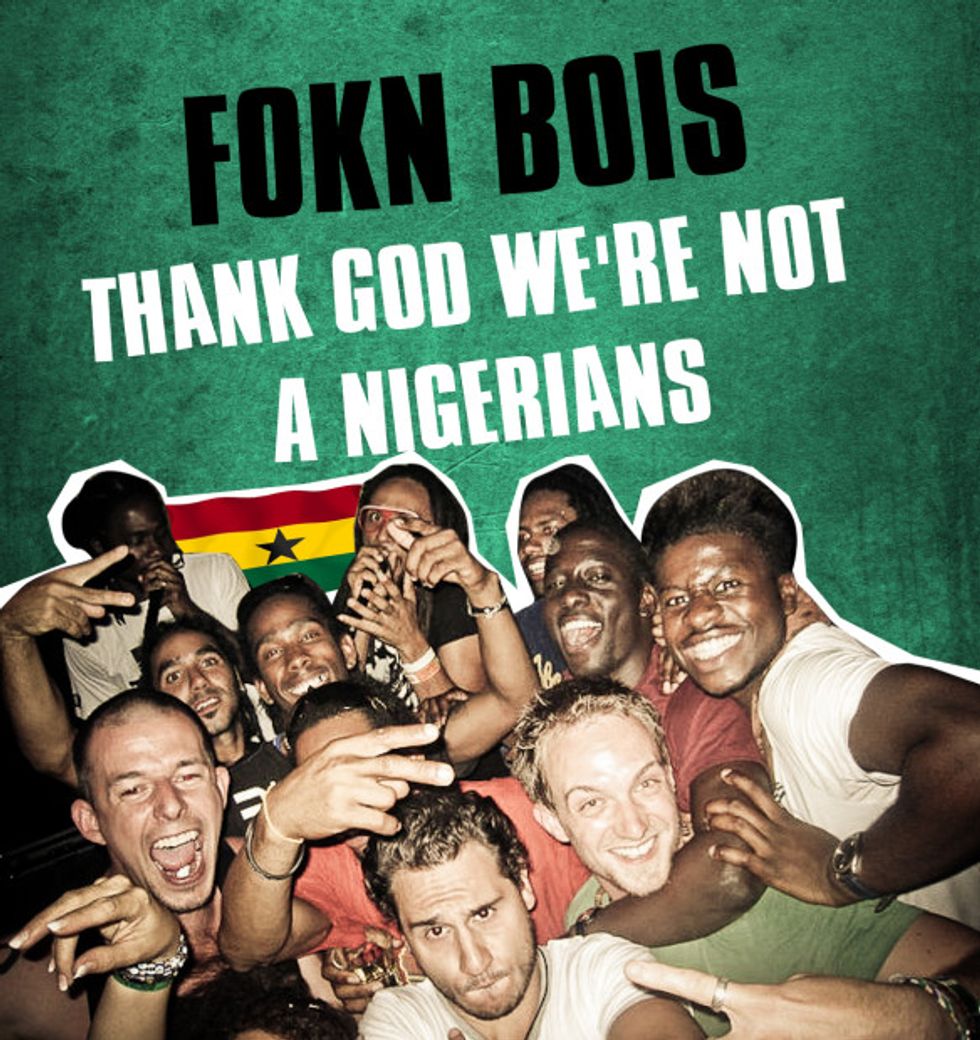 Ghana's naughtiest sons, the F.O.K.N Bois, BRINNNNGGG IT with their new single "Thank God We're Not A Nigerians" off the soon-to-be-released FOKN Wit Ewe. Recorded in advance of the Ghana vs. Nigeria  "International Friendly" (the official match name, not ours) footie match (aka soccer, obvs) on August 9 - which takes place somewhere in England we've never heard of - they're throwing down the (totally offensive) gauntlet (if you're a Nigerians, that is). But apparently it's even worse to be a Liberians (to Nigerians: "thank god you're not a Liberians").
Nigerians: what say you? Are you just gonna' take that?! Listen:
[audio:http://www.okayafrica.com/wp-content/uploads/Thank-God-Were-Not-A-Nigerians1.mp3|titles= Thank God We're Not A Nigerians (FOKN BOIS)]
Keep reading...
Show less