News
Feb. 20, 2012 12:57PM EST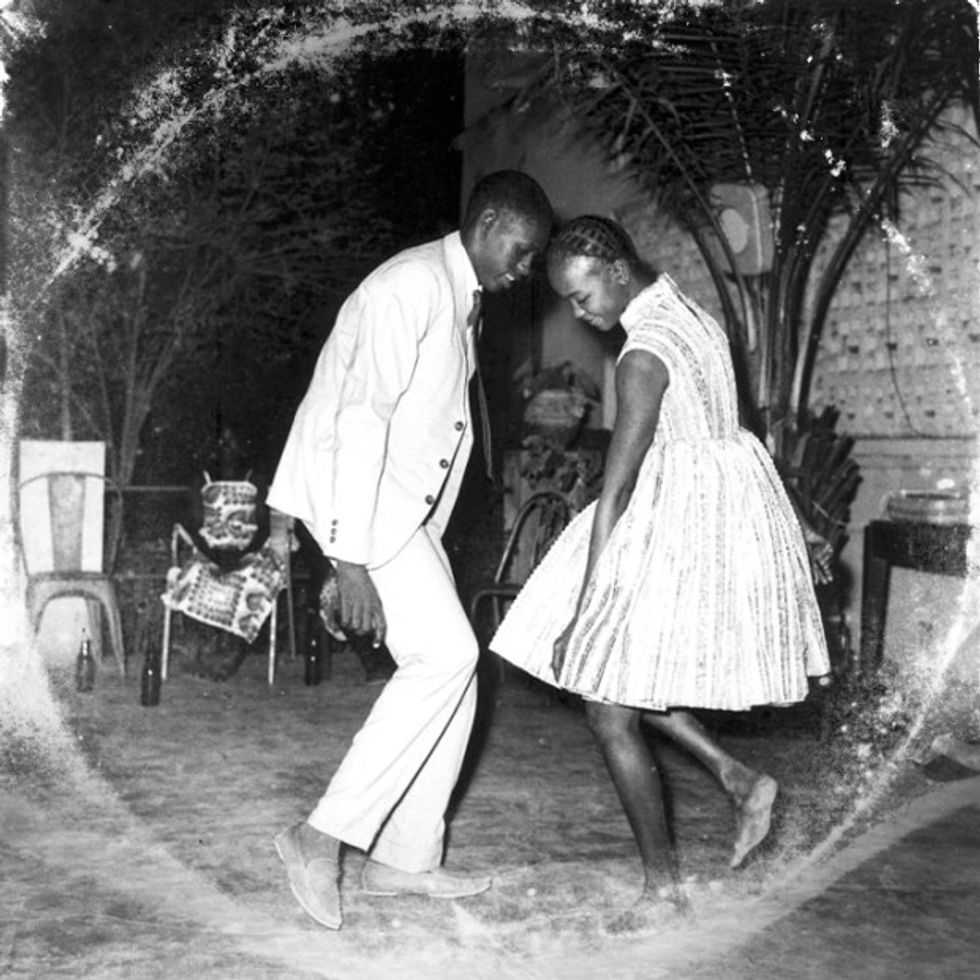 DJ Balele is a Spanish vinyl aficionado who's spent time dwelling in Equatorial Guinea and traveling the likes of Senegal, Mali, Gambia, Mozambique and Morocco. He sent us this sunny mix of "100% vinyl, 100% old school Africa" jams.  Stream and download it below for free.
TRACKLIST
1- SUPER NEGRO BANTUS "Professional super Bantus" (Nigeria)
2-LES YA TOUPAS DU ZAIRE "Je ne bois pas beaucoup" (D.R.Congo)
3-MAMUKUENO "Rei do paletinho" (Angola)
4-GNONNAS PEDRO "Abigbedoto" (Benin)
5-LE GRAND KALLE, DON GONZALO, MANU DIBANGO "Africa Boogaloo" (D.R.Congo, Cuba, Cameroun)
6-K.FRIMPTONG and his CUBANOS FIESTAS "Kyenkyen bi adi m'awu" (Ghana)
7-CEDRIC IM BROOKS and the LIGHT OF SABA "Africa" (Jamaica)
8-TONY ALLEN "Moyege" (Nigeria)
9-THE DAKTARIS "Quiet man i dead man" (USA)
10-FRED FISHER ATALOBHOR and his OGIZA DANCE BAND "Asa-sa" (Nigeria)
11-POGO Ltd. "Don't put me down" (Nigeria)
12-MIXED GRILL "A brand new wayo" (Nigeria)
13-BRIGHT ENGELBERTS "Civilisation in the world" (Cameroun)
14-MANU DIBANGO "Soul Makossa" (Cameroun)
15-EL REGO et ses COMMANDOS "Do do baya" (Benin)
16-GNONNAS PEDRO "Yiri yiri boum" (Benin)
Keep reading...
Show less