Talib Kweli ft. Bajah & Res 'Party Robot (Live)' [Premiere]
Watch Talib Kweli, Bajah and Res play "Party Robot (Live)," a first taste off Kweli's P.O.C. live album.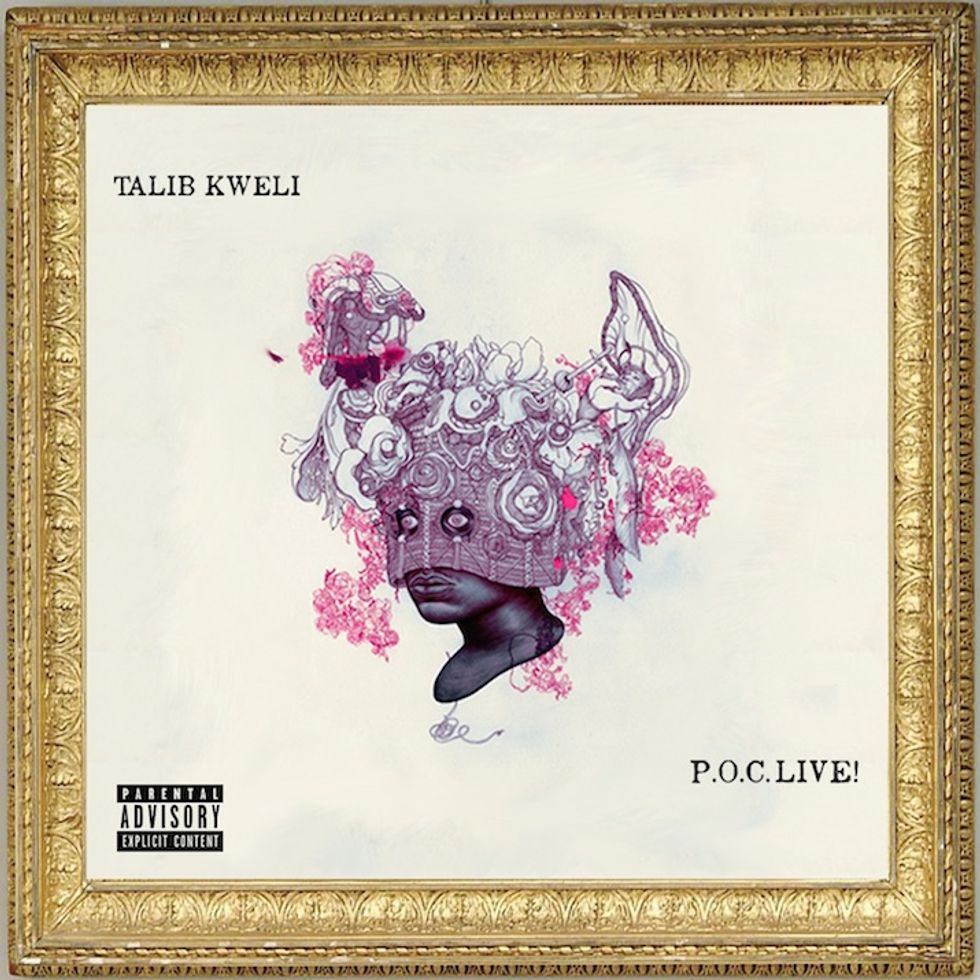 ---
Talib Kweli is prepping this month's release of P.O.C. Live!, his Prisoner of Conscious live album recorded during a night at Brooklyn Bowl (that's the cover art above). As a first taste off the upcoming album, Kweli's sharing this live clip of  "Party Robot," which he performed with the help of Sierra Leone's own Bajah (of The Dry Eye Crew) and his Idle Warship singing partner Res. Below, watch the three steamroll through the high-spirited track for a packed BK Bowl crowd, all backed by an afrobeat-nodding 9-piece band. This isn't the first time Kweli and Bajah teamed up, as they joined forces on the South African-shot video for "High Life" off P.O.C. earlier last year. Watch Talib Kweli, Bajah and Res' live performance of "Party Robot" below and look out for more soon as P.O.C. Live! is due out this month from Javotti Media.